Honda just announced that they plan to make a special appearance at the famous Le Mans race, with a CR-Z.
This particular Honda CR-Z was "adopted" by the very capable Honda Performance Development team and managed to get itself a different sort of life from the standard version.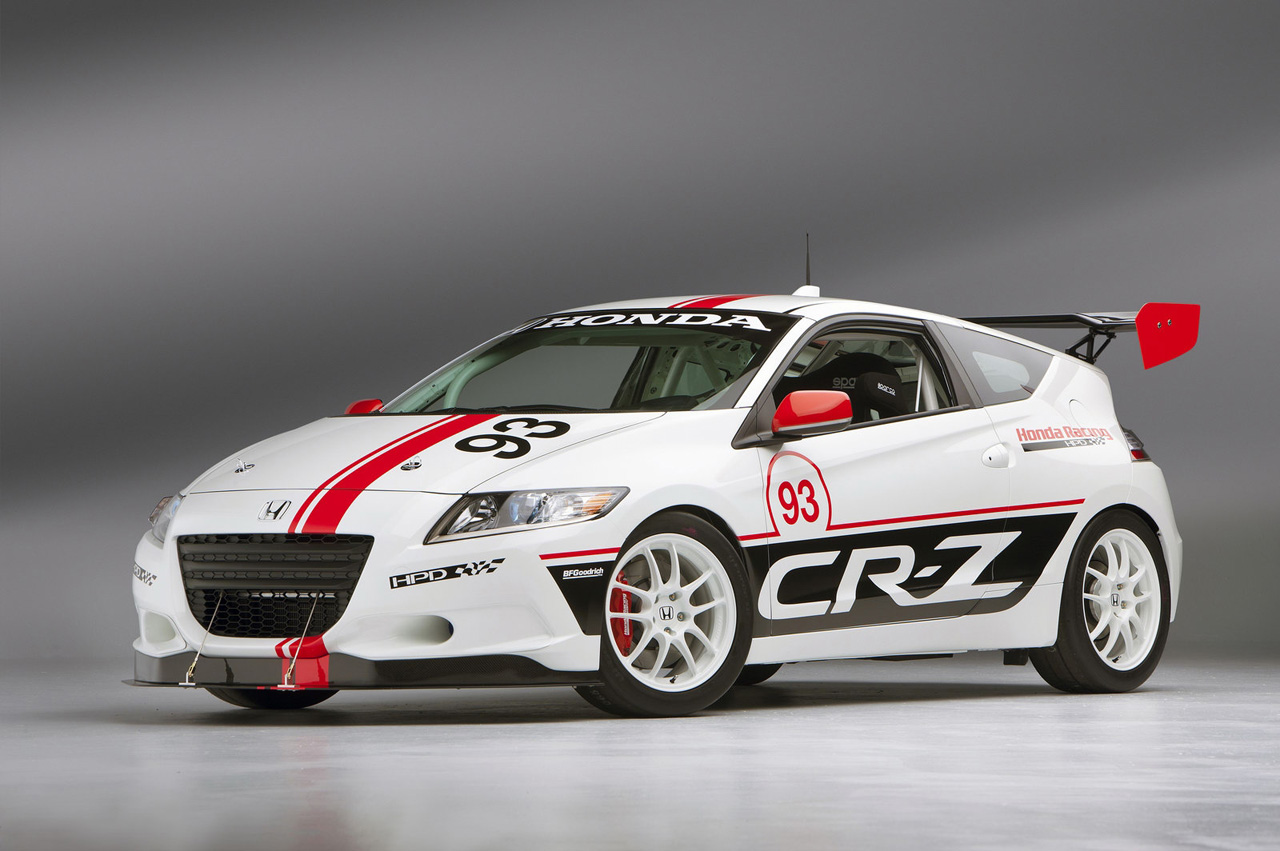 The race prepared Honda Performance Development CR-Z won't actually race against the likes of the Audi R18 TDI or the Peugeot 908 HDI but it will, hopefully, make an impression on the crowds.

The Japanese claim that this high performing CR-Z is actually going to be used for demonstrator laps and general crowd warm up effects before the several hundred horsepower monsters start running the whole 24 hour shindig at Le Mans.
Apart from the press release embellishing there's quite a lot of work that went into the Honda Performance Development CR-Z before it was ready to show you what it has to give.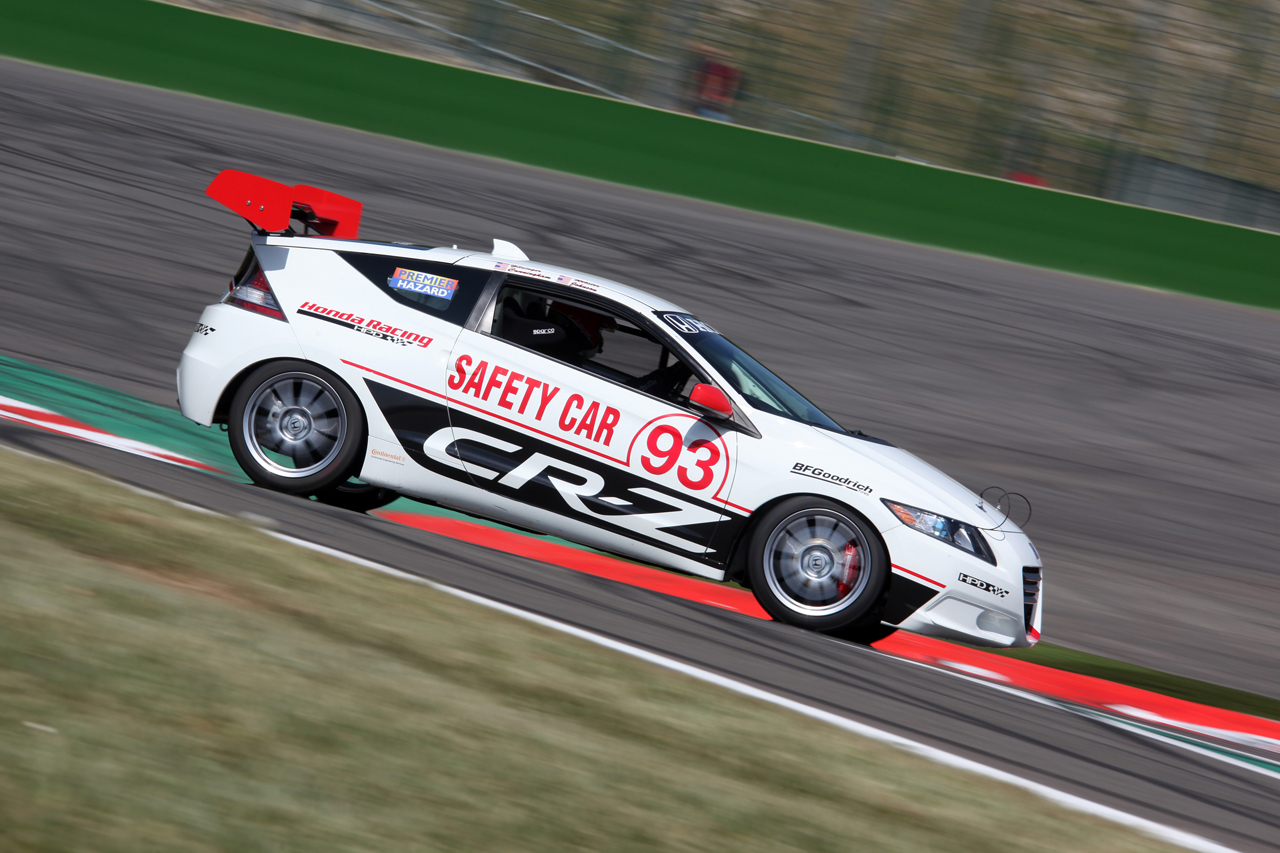 Working our way from the outside in, there's a new "smooth flow" aerodynamic body kit, one which has a prominent front splitter and rear spoiler arrangement.
New wheels and tires make for a change in the attempt at going for low rolling resistance and now work together with the aerodynamic modifications and the new suspension setup towards staying as planted on track at high speeds as possible.
Among all of these novelty parts coming in, some had to go out. Those replaced are obvious but coming a close second is the total killing off of everything that made the interior of the Honda CR-Z a pleasant place to be.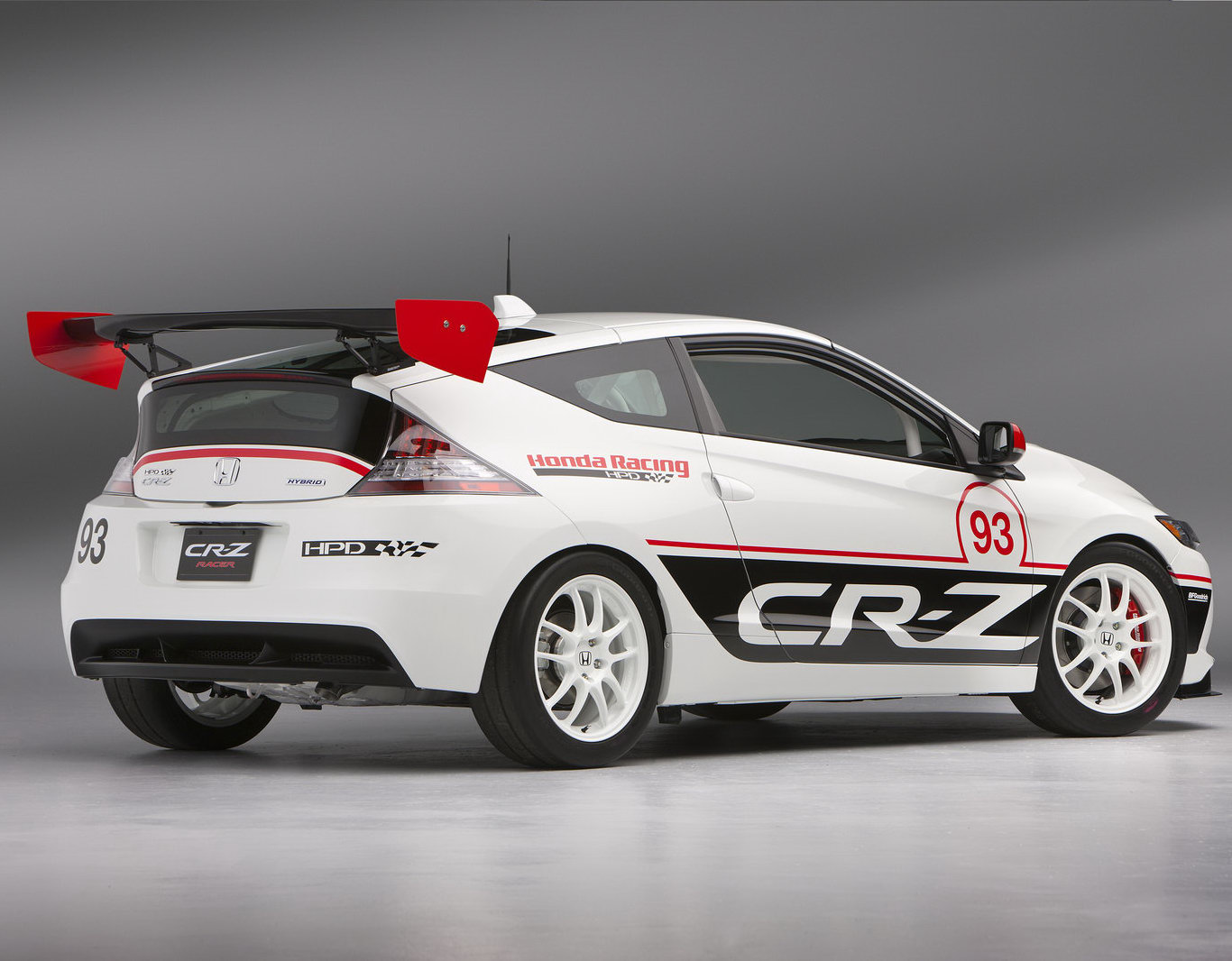 Nothing that doesn't make the car go faster has kept by the Honda Performance Development team, not even the sound deadening the factory setup normally has.
Close to what is on the CR-V when it rolls off the production line is how I would describe the powerplant and drivetrain department.
This is where the Honda Performance Development CR-Z gets the original 1.5 liter petrol engine that is conjoined with an electric motor and a six speed manual gearbox. The last part of the jigsaw remains the 7kWh Li-ion battery pack which is said to accentuate the "mid-engined feel" the CR-Z has.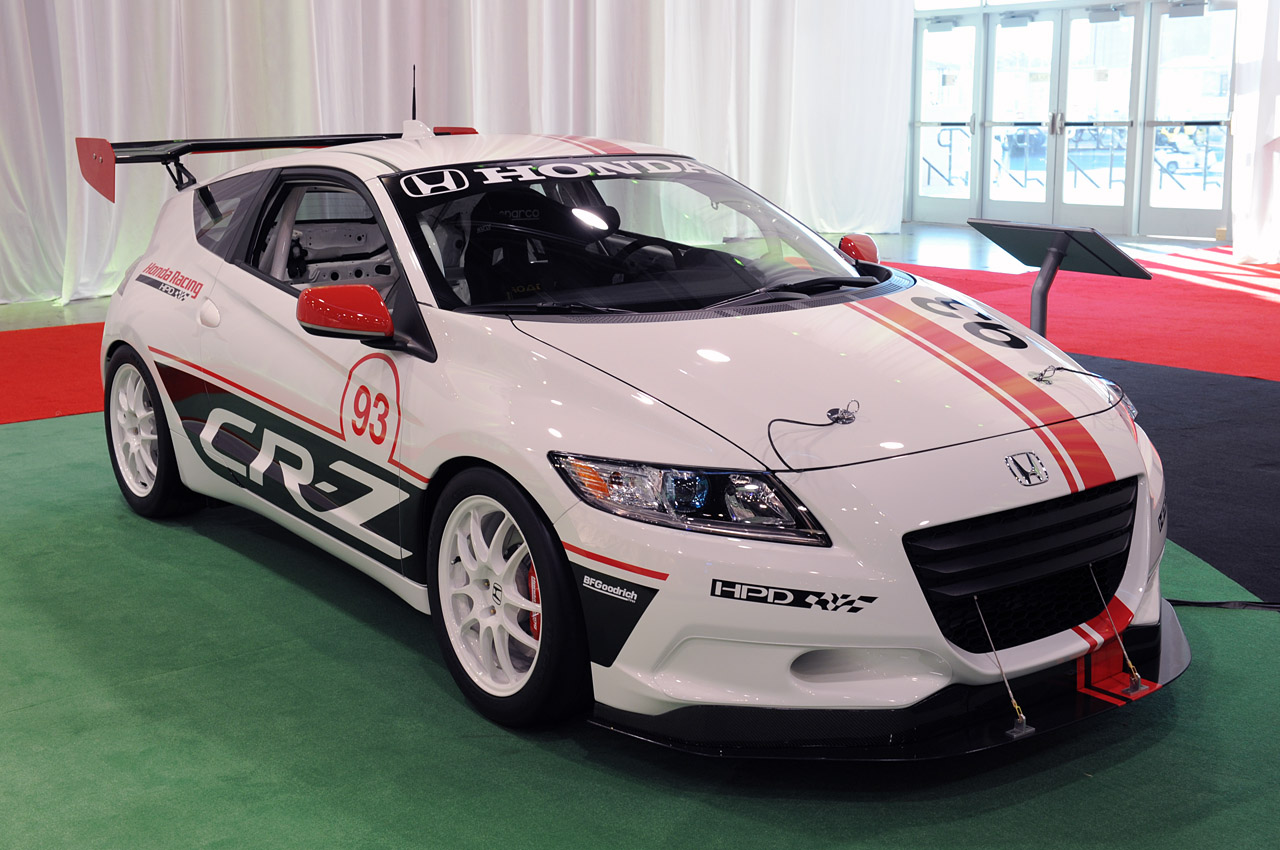 All of these parts, with a little bit of Honda Performance Development magic means that the CR-Z which will be showing off at Le Mans develops 200 horsepower and 175 lb-ft of torque.
I guess it's about enough to give the all electric Nissan Leaf RC a bit of a bash, maybe even some exhaust fumes to chew on.