A few weeks ago, DC Design from India revealed a single rendering that depicted a redesigned front end of the very cheap Romanian SUV, the Dacia Duster.
Probably thinking that such futuristic designs would never be implemented by Dacia, DC Design went to work and made their rendering a reality.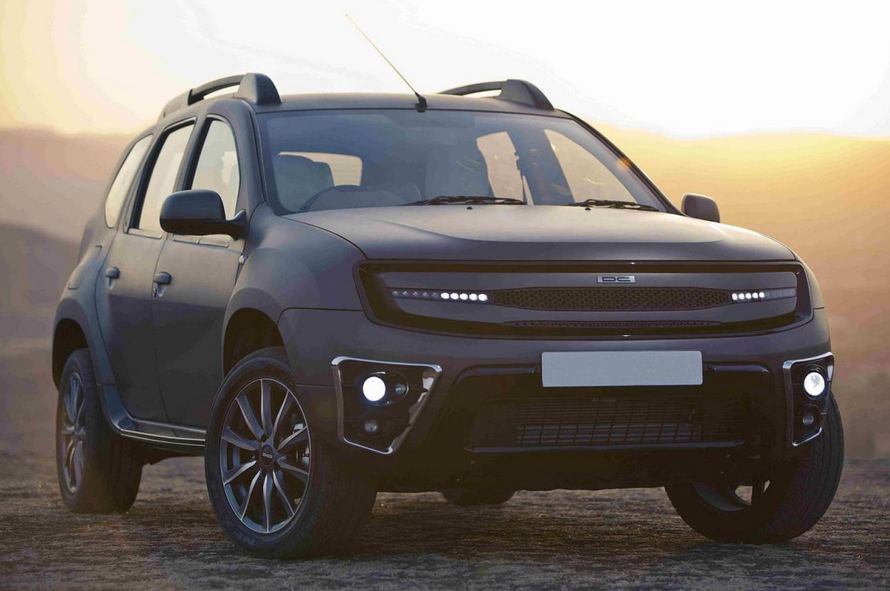 The front end of the DC Duster (as it is called) is just like the first rendering, with a futuristic design. The headlights are a thin strip of LEDs and the new grille and bumper have been installed. The SUV wears a matte black paint coating and the Indian tuners replaced the wheels with their own design.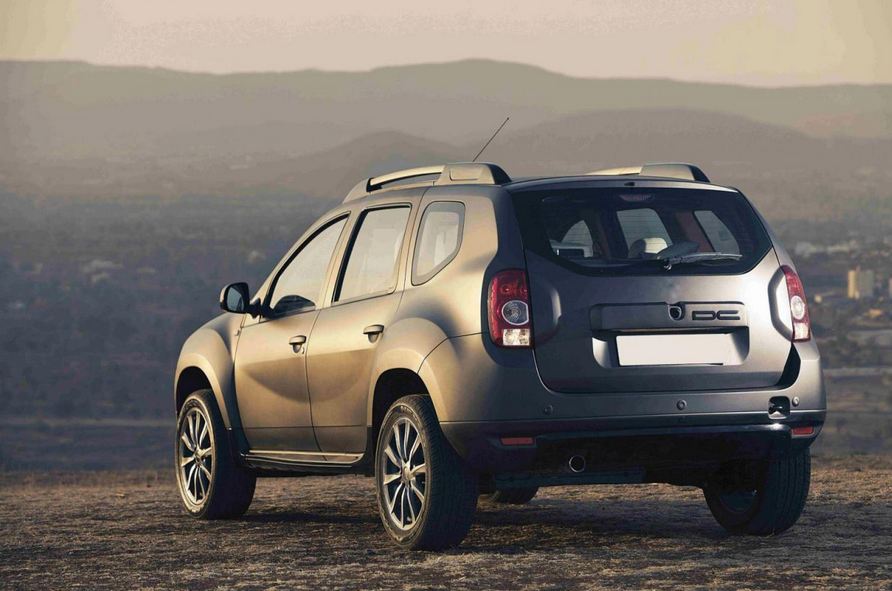 On the interior, things are even more different. We can see artificial leather and faux wood and the guys from DC Design even fitted a multimedia system. The center console stretches all the way to the back, making the DC Duster a 4 seater SUV. The two back seats are six way adjustable with the passenger side seat forming a bed.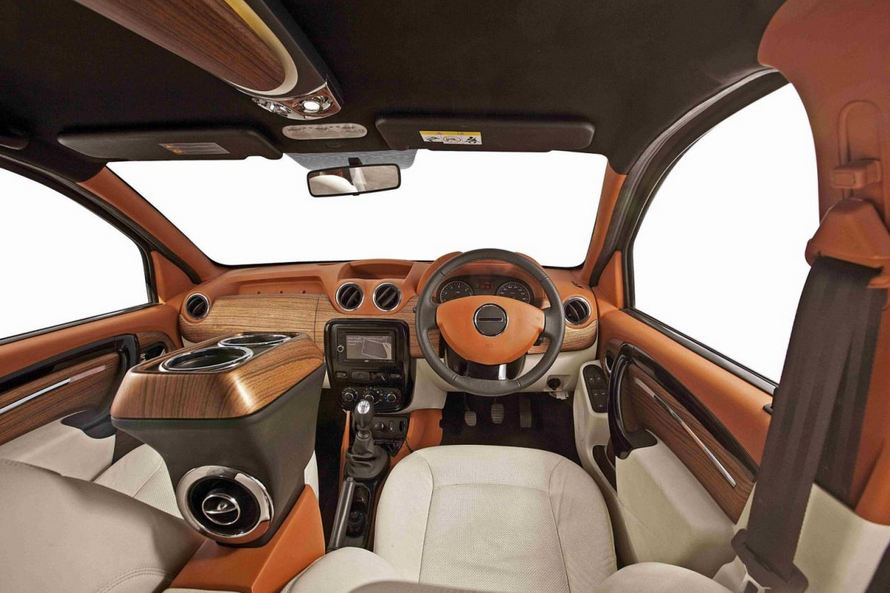 And thanks to the materials they used, the Dacia DC Duster only costs 6.400 USD. I just don't think the color palette was a fortunate choice.