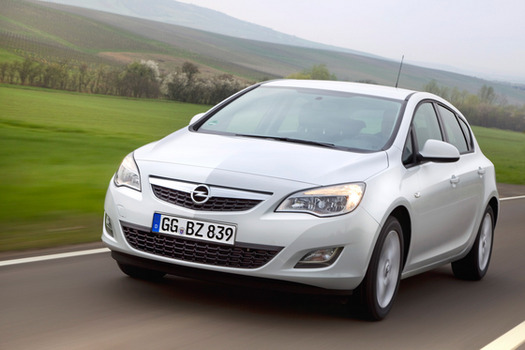 It seems like in the ecoFlex range also entered Opel Astra, being the friend environment model having emissions at just 109 g/km and a medium consumption of 4.1 liters, but with all of those the price is a little big. This Opel Astra EcoFlex is the efficient new car for families with more ecological inclinations, but without budget for hybrids.
The surprising thing is that, even though is the most voluminous compact from its class, Astra EcoFlex manages to have the same consumption like Corsa EcoFlex launched in 2008. Basically that was possible because they dropped the 1.7 liter engine from old Astra EcoFlex and taken the same 1.3 CDTI engine from Corsa.
This ecological car develops 95 horsepower and a maximum torque of 190 Nm between 1750 rpm and 3.250 rpm. Also it comes with a five long rapports gear box, it has a consumption of 4.1 liters at 100 km and emissions of 109 g/km. If you really want to know how fast it goes from 0 to 100 km/h, I'm kind of disappointed because it does that in 14.7 seconds.