Even if the iconic Ferrari 458 Italia has been recently put over to make room for the Ferrari 488 GTB, the supercar is still the subject of different customizations, carried out by aftermarket specialists worldwide. It is also the case of Modulare tuning shop, which have wrapped this black 458 Italia with a set of new wheels, along with some body mods as well.
The aftermarket specialists from Modulare tuning division have fitted this Ferrari 458 Italia with the B18 Evo wheels, all finished in what they call the Monaco Gold paint. To complement the wheels, the guys have also installed the black Ferrari center caps, with the brake calipers finished in silver.
Apart the fresh wheels, Modulare have also carried out some body mods. They replaced the standard front splitter with a customized carbon fiber one, while adding new carbon fiber side skirts and rear diffuser. The overall work is absolutely astonishing!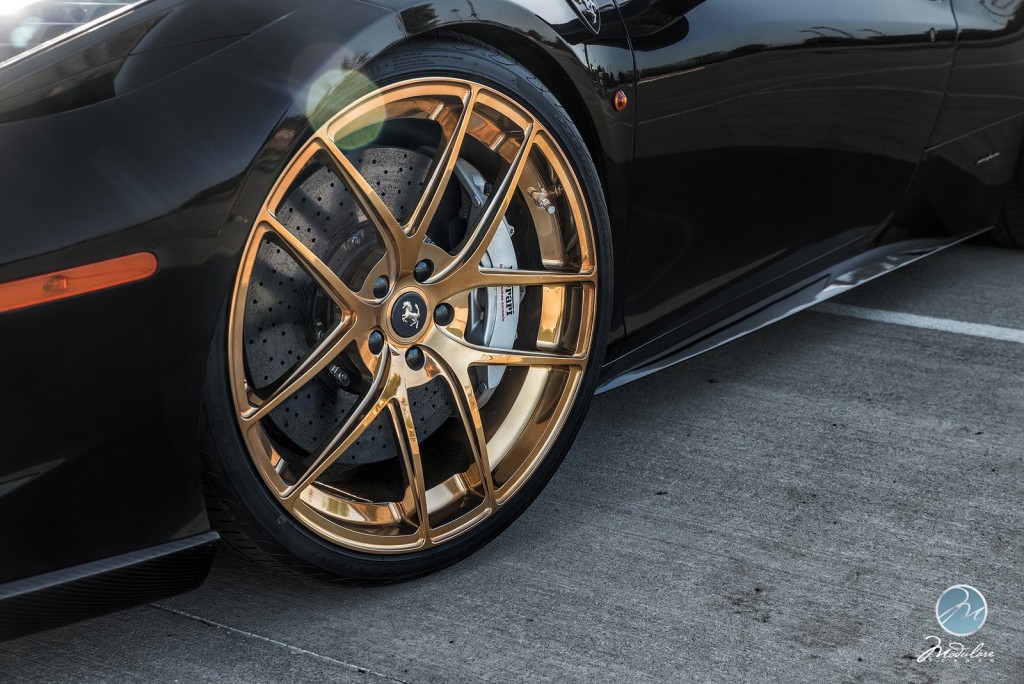 As a reminder, the Ferrari 458 Italia has been on the market since 2009, but was decided to be replaced at the end of 2015 with the 488 GTB, which is actually a facelift version of the aforementioned model. The 458 Italia comes in a coupe and roadster version, both receiving the same 4.5-liter naturally aspirated V8 unit.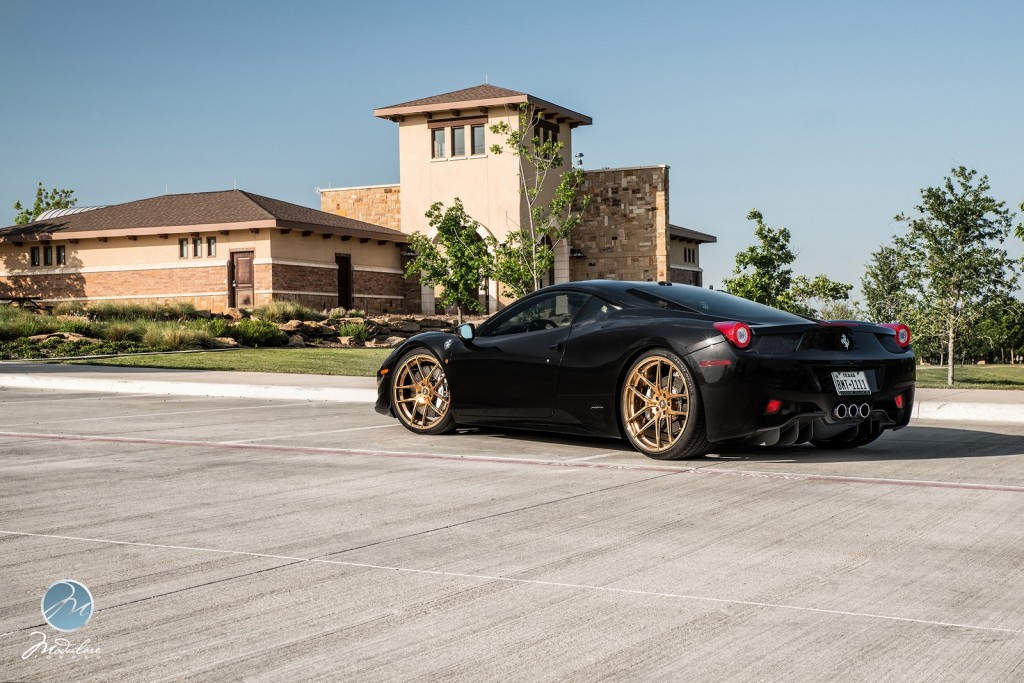 The engine develops 562 horsepower and good 540 Nm of torque, which makes the 458 Italia capable of sprinting from 0 to 100 km/h in just 3.0 seconds, at a topping of 325 km/h. Unfortunately, the Modulare tuning company has not revealed any prices with this gorgeous Ferrari 458 Italia.