The Italian model Ferrari 458 Spider was firstly unveiled at the Frankfurt Motor Show in 2011 and it is one of the most exotic cars around the world.
Japan's Office-K Tuning Company began a tuning program called "Autoveloce" for the Ferrari 458 Spider. This tuning kit is made of FRP (Fiber Reinforced Polymer) and consists of several changes to the Italian car such as side skirts, front lip spoiler and more.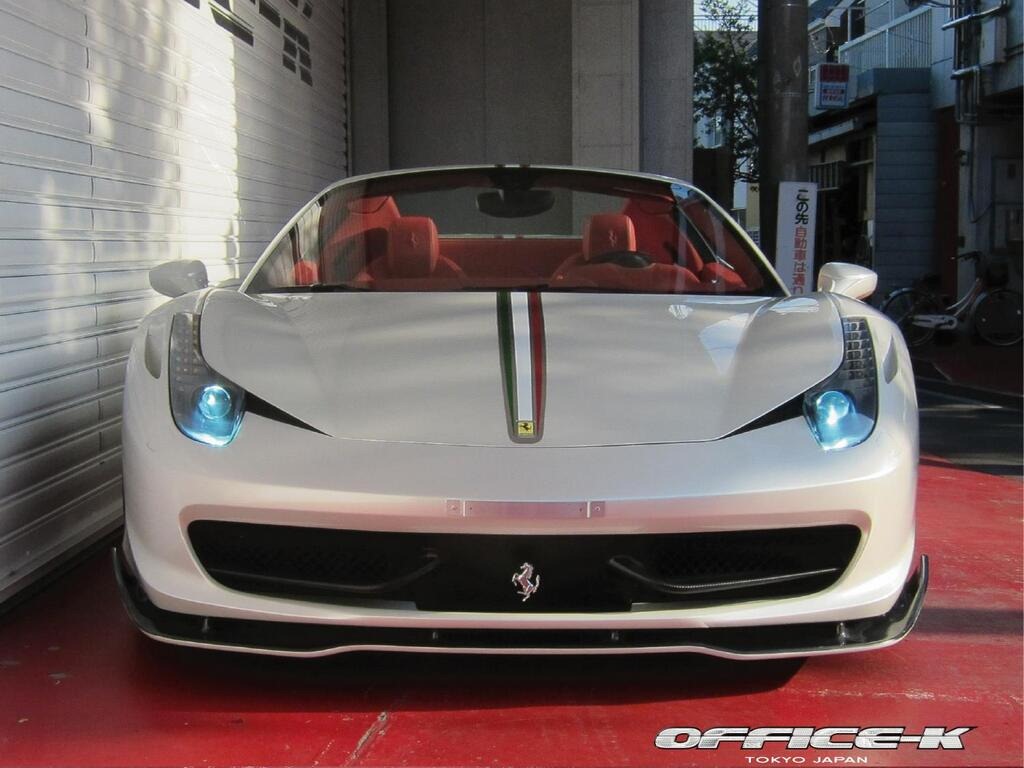 Ferrari 458 Spider wears some SV37 Savini wheels and can be customized with full leather interior from the Office-K Tuning Company.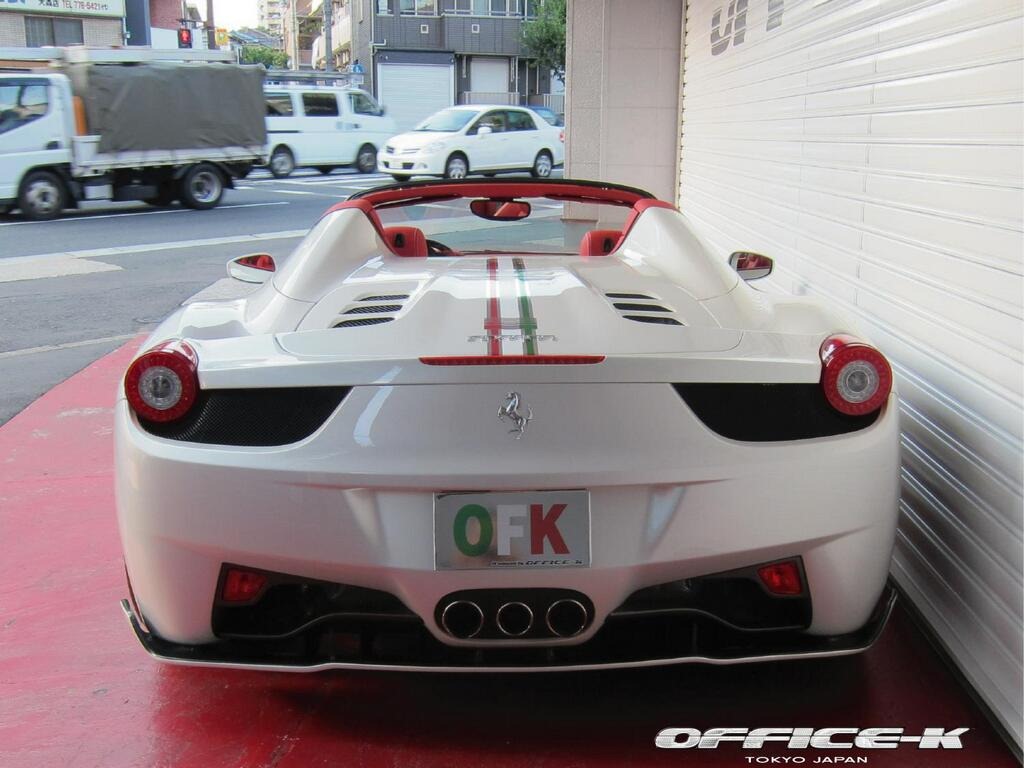 Ferrari 458 Spider customized by Office-K Tuning brings a sexier new look and attracts more eyes than the unmodified model. I look forward to your regarding this tuning kit made by Office-K.