In case you haven't seen it all at a Ferrari, especially if it is a Ferrari California, such a model was just spotted wearing a black chrome finish, making the supercar even more exotic than it is already known.
We have seen the Ferrari California wearing different paint jobs in velvet, silver chrome, gold chrome, but never have we seen a black chrome finish model.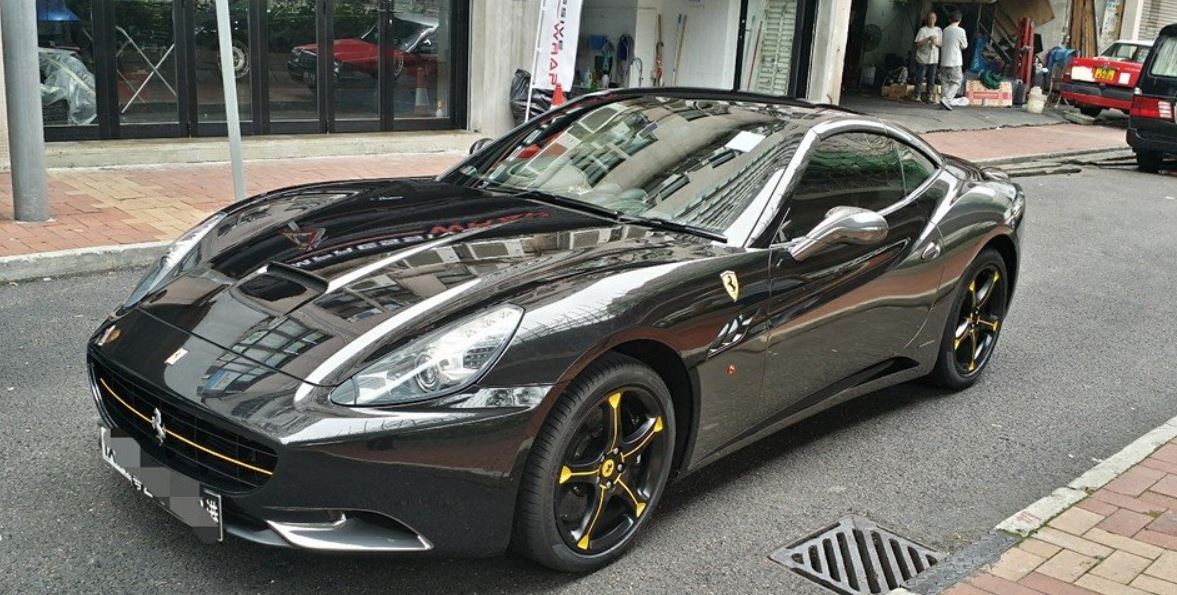 The Ferrari California is wrapped with this fine paint job around its body, coming in a contrast with some yellow touches around the front grille, on the upper edge of the rear diffuser and on the wheels as well.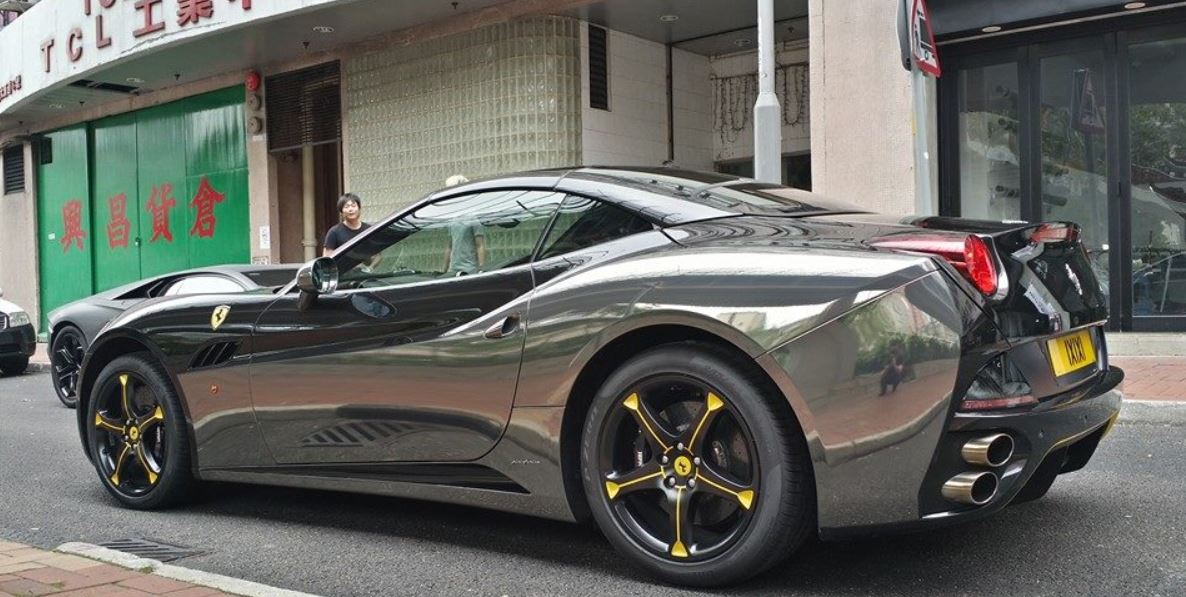 The Ferrari California has been first produced in 2008, with the model still receiving its merits, as it is offered in a two-door body style and a front-mid engine with a rear-wheel drive system.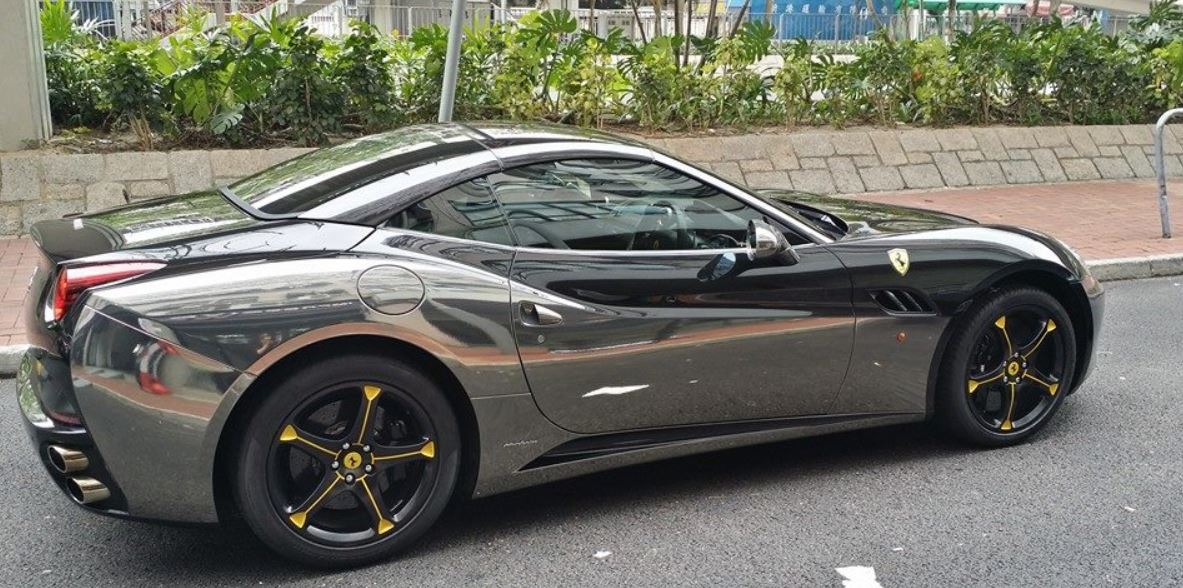 The Ferrari California is actually the entry-level version of the famous Italian manufacturer, being powered with a huge 4.3-liter gasoline V8 injected unit, producing 454 horsepower and 458 Nm of torque.
The Ferrari California sprints the 0 to 100 km/h mileage in 3.9 seconds, having a total speed of 310 km/h.