Fiat announced a new concept model which will be present at the 2014 Vans US Open of Surfing. At the exterior, Fiat opted for a special finish with grey, white and blue colors, a checkerboard pattern on the roof, dark finish alloy wheels and LED daytime running lights.
You will also notice the new fog lights and the special roof rack for surfboards.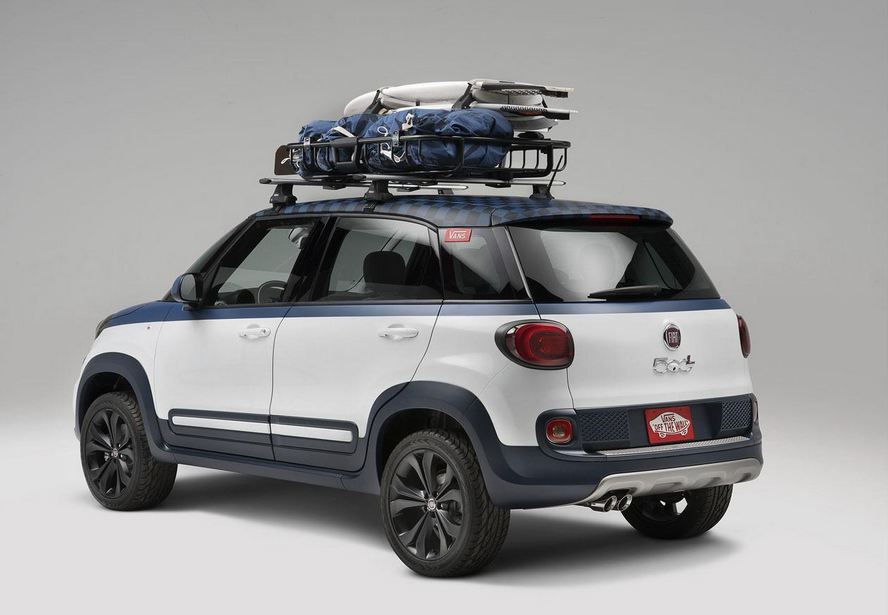 Inside, the Fiat 500L Vans concept comes with new waffle sole tread pattern for the pedals and storage bins, a revised dashboard and new seats fabric.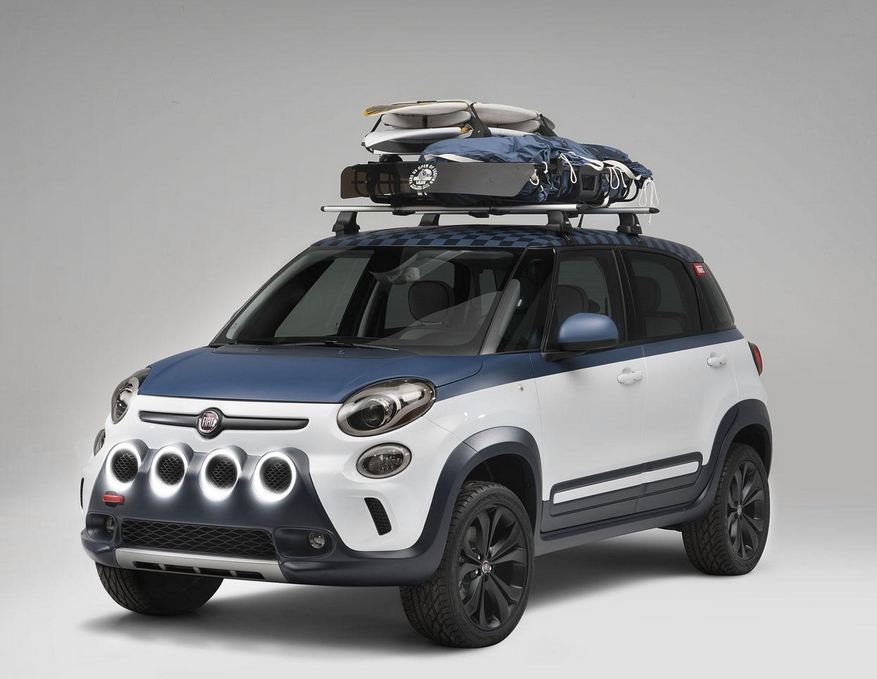 Power is offered by a 1.4-liter turbocharged engine delivering 160 horsepower and linked to a six-speed manual transmission.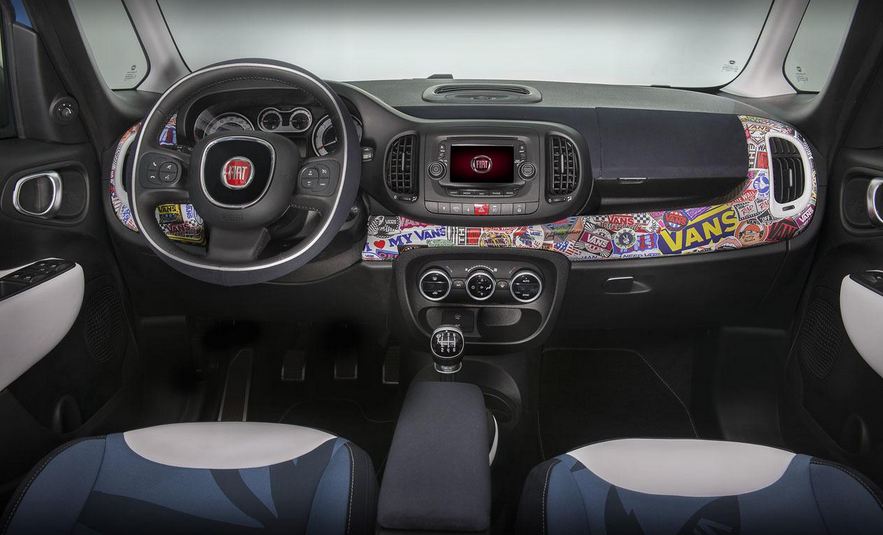 For now, the Fiat 500L Vans is just a concept which can be seen starting today until August 3rd. It remains to be seen if an actual production variant will be introduced in the coming months.