Las Vegas' SEMA Convention started today and there's an incredible amount of crazy car mods to see there, if however you like to have at list a little bit of sensible thinking in your life, this may be the car you want.
It has a Hyundai badge on the front and back, it was developed by Rhys Millen Racing and it is a nearly practical two door coupe.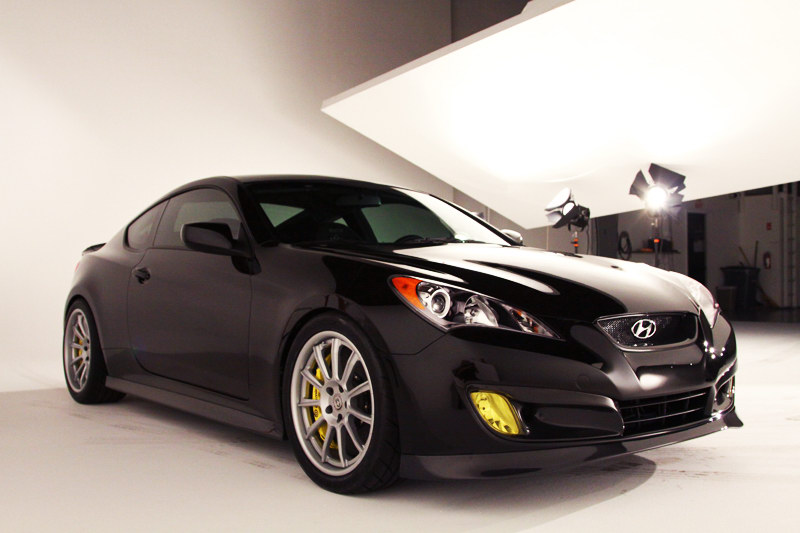 What they've done here is fit Hyundai's Tau V8 under the bonnet of their ever popular Genesis Coupe so at this point it can now really take on muscle cars like the Ford Mustang.

Actually, the Hyundai Genesis Coupe in RMR spec has quite a few more tricks up its sleeve than the big engine under the bonnet.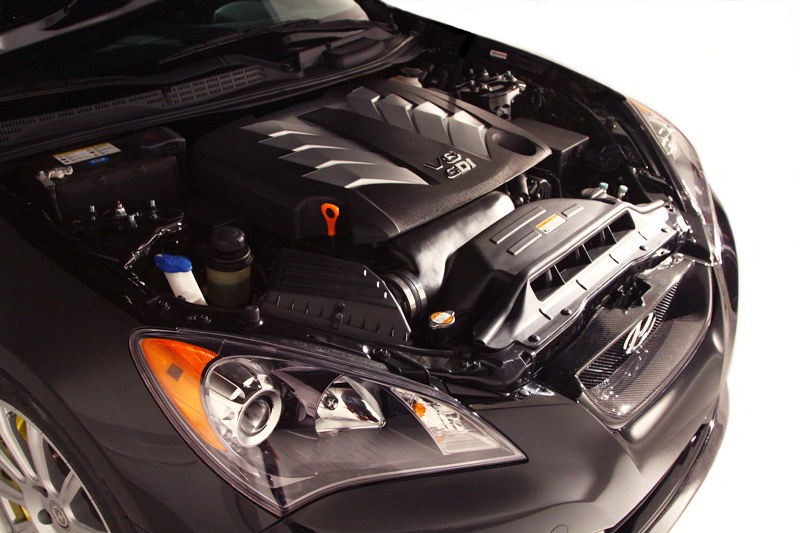 RMR also developed a new oil cooler, a new rear differential cooler, a remapped ECU and fitted a new exhaust system that was developed by Greedy.
Summing everything up equates to having a 450 horsepower V8, enough to outrun and outrace a Mustang GT without too much of an effort.
The Hyundai Genesis Coupe also gets a set of transmission upgrades in the form of lightweight clutch, flywheel and a new set of different drivetrain options.
This particular Hyundai Genesis Coupe that will be unveiled at SEMA also features some 19 inch racing alloys and semi slick tires wrapped around Brembo carbon ceramic brakes.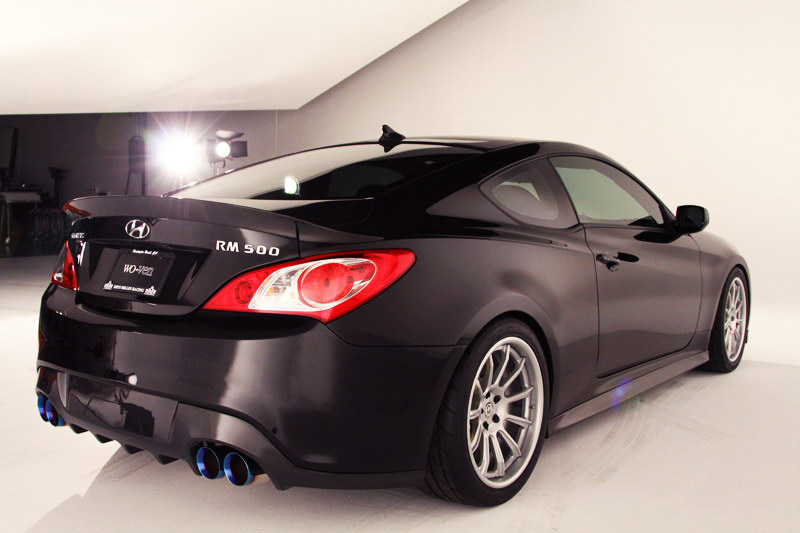 Before you get too excited about the Hyundai Genesis Coupe and its performance levels, let's not forget that there's no production version coming by in the near future and that the Koreans have been telling us on several occasions that it isn't happening and instead went with the supercharging option.