The Hyundai Veloster is a moment of craziness from the Koreans. It may be a pretty standard vehicle inside, but the way you get there is unusual to say the least.
Originally built with a four door body, they aren't where you'd expect them to be. There's one on the driver's side, two on the passenger side and a massive hatchback at the back.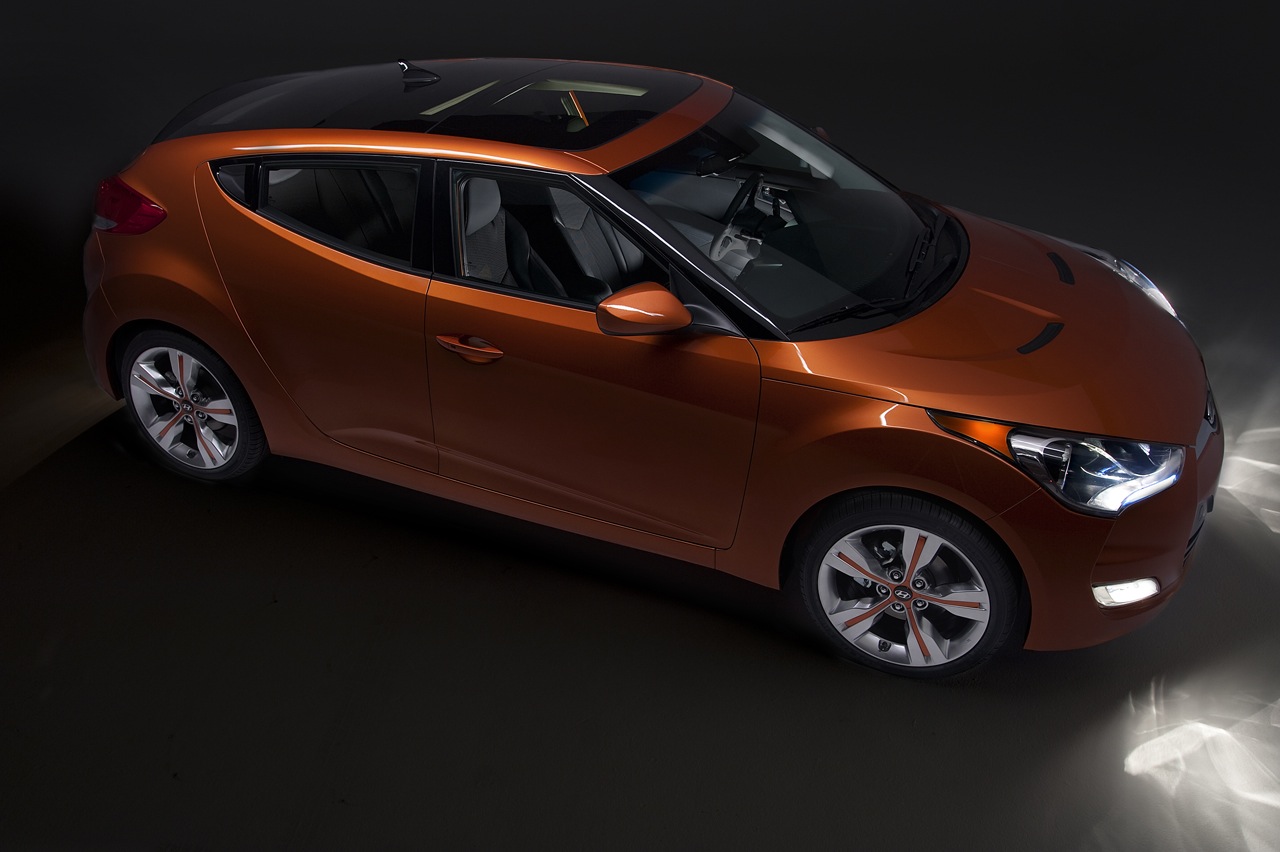 It seems like Hyundai's Veloster may be a little too ambitious for the U.S. market as the Koreans are now thinking about using a more traditional five door setup there.

This is more than a little sad as Hyundai have been pushing out wacky and fun news lately, stuff like the supercharged Genesis coupe and the SEMA version of the Veloster we're now talking about.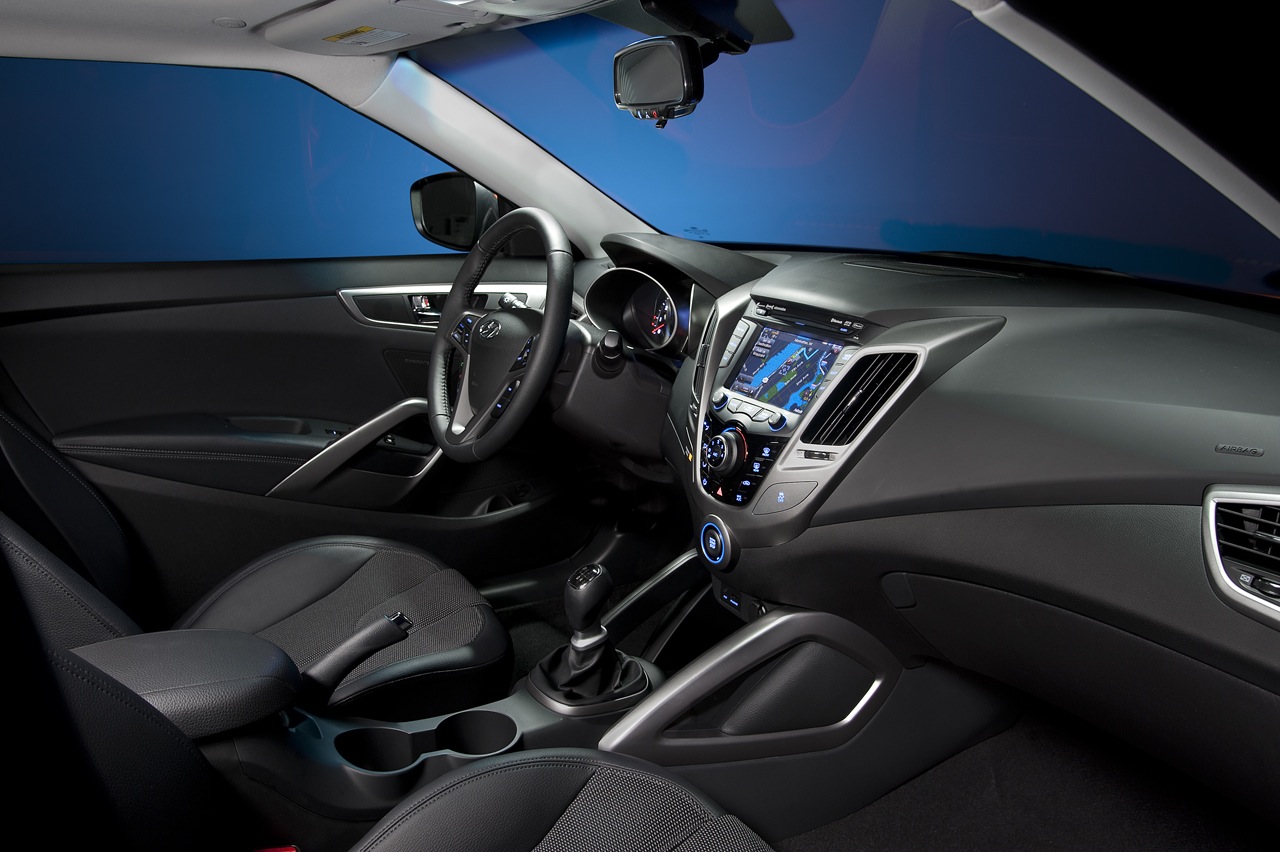 There's no clear answer as to why Hyundai made this decision but at this point all we can hope is that they don't wash down the U.S. version of the Veloster any further.
Under the bonnet of the Hyundai Veloster rests a 1.6 liter petrol powered engine with 140 horsepower and 123 lb-ft of torque on tap.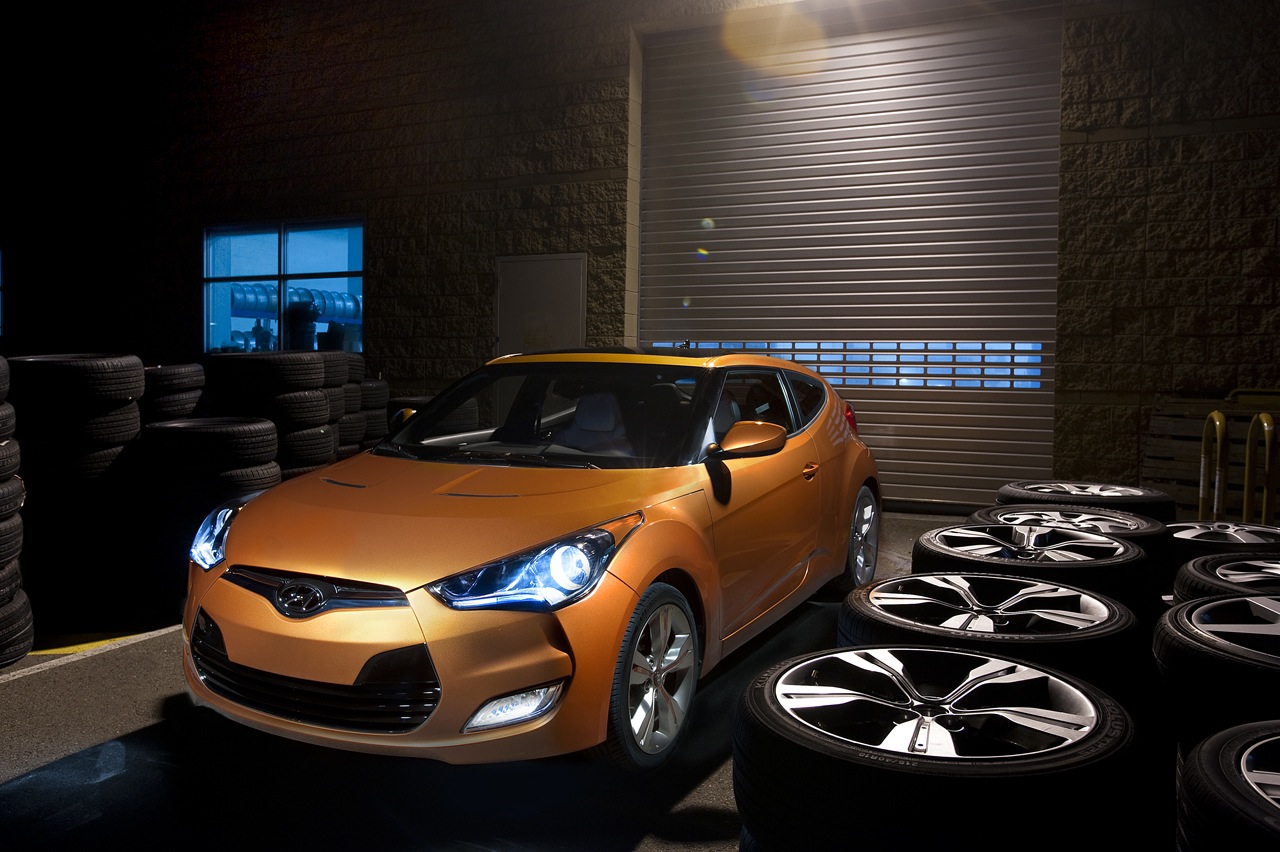 With EPA estimates for the fuel-economy standing in at around 28/40/32 mpg for the six speed manual and with the automatic DCT being a tad lower it all sounds reasonably good.
Prices for the Hyundai Veloster start at as little as $17.300.