The teased and long-expected Infiniti Q60 Concept has been recently launched online via an official image, showcasing the fabulous model which is expected to be unveiled at the 2015 NAIAS, in Detroit, this month.
As seen in the picture you get to enjoy an extraordinary and futuristic design which can be translated through its impresive front grille, which now houses reduced headlights.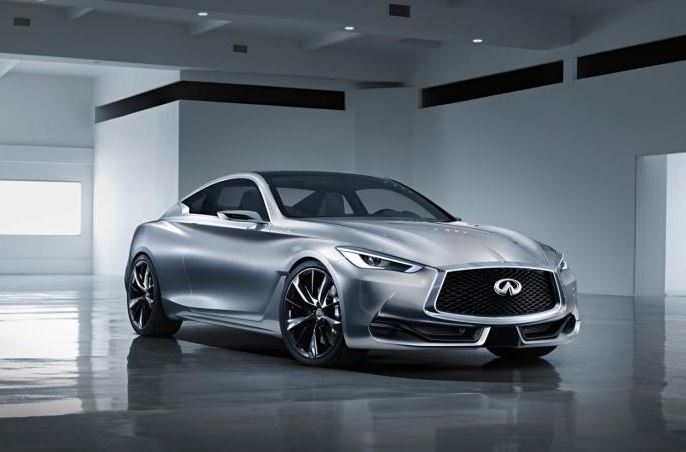 The Infiniti Q60 Concept is also taking its flavour from the Q80 Inspiration Concept flagship, borrowing the much more aerodynamic grills, while the roof line has now been lowered. The model is also complemented by the 21-inch black alloy wheels.
Inside, the Infiniti Q60 Concept is also announced to come with a more luxurious design like the hand stitched leather or the carbon fiber accents and other new technological gizmos.
No news yet about the powertrain under the hood but we will definitely learn more at the 2015 NAIAS later on, this month.