Jaguar can't really update their cars as fast as their German rivals and so, even though they now have a pretty deep pocketed investor backing them they are a little behind.
In hoping to close the gap between themselves and legendary rivals such as BMW's M5, Jaguar is working on an even hotter version of their top notch mid sized luxury saloon.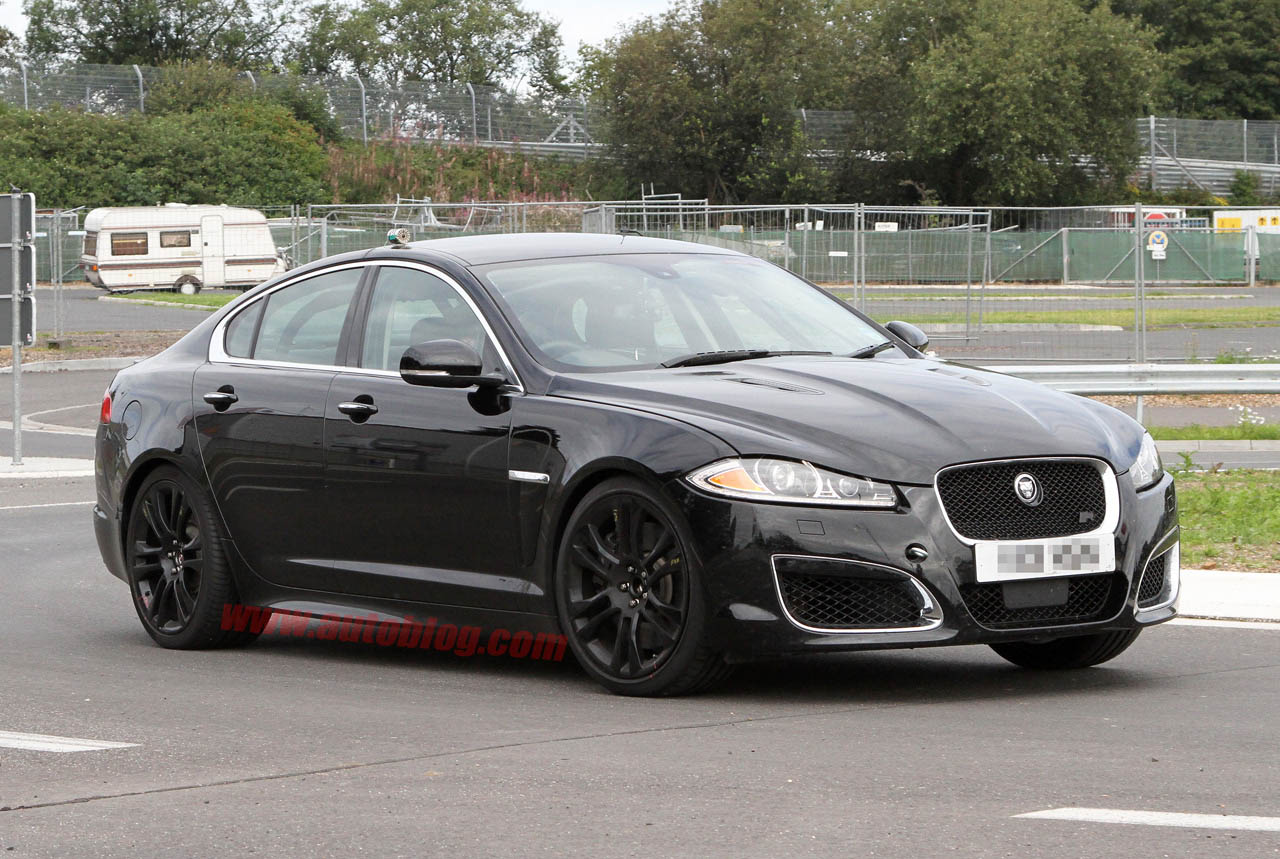 It's most likely going to be called the XFR-S, just as its latest of coupe brethren, and it should be turned all the way up to 11.

This particular Jaguar XFR spotted here is clearly an S model since it wears the same special, lightweight alloy wheels as the XKR and something not at all luxury sedan-ish, a roll cage.
Hoping that this is just an added security measure for the extreme testing Jaguar is putting their new XFR-S through and not something that makes it to the production version.
Under the bonnet of the XFR-S we expect Jaguar to use the same 5.0 liter supercharged V8 as in all of their hot cars, only this time it's going to be turned all the way up to 550 horsepower and 501 lb-ft of torque.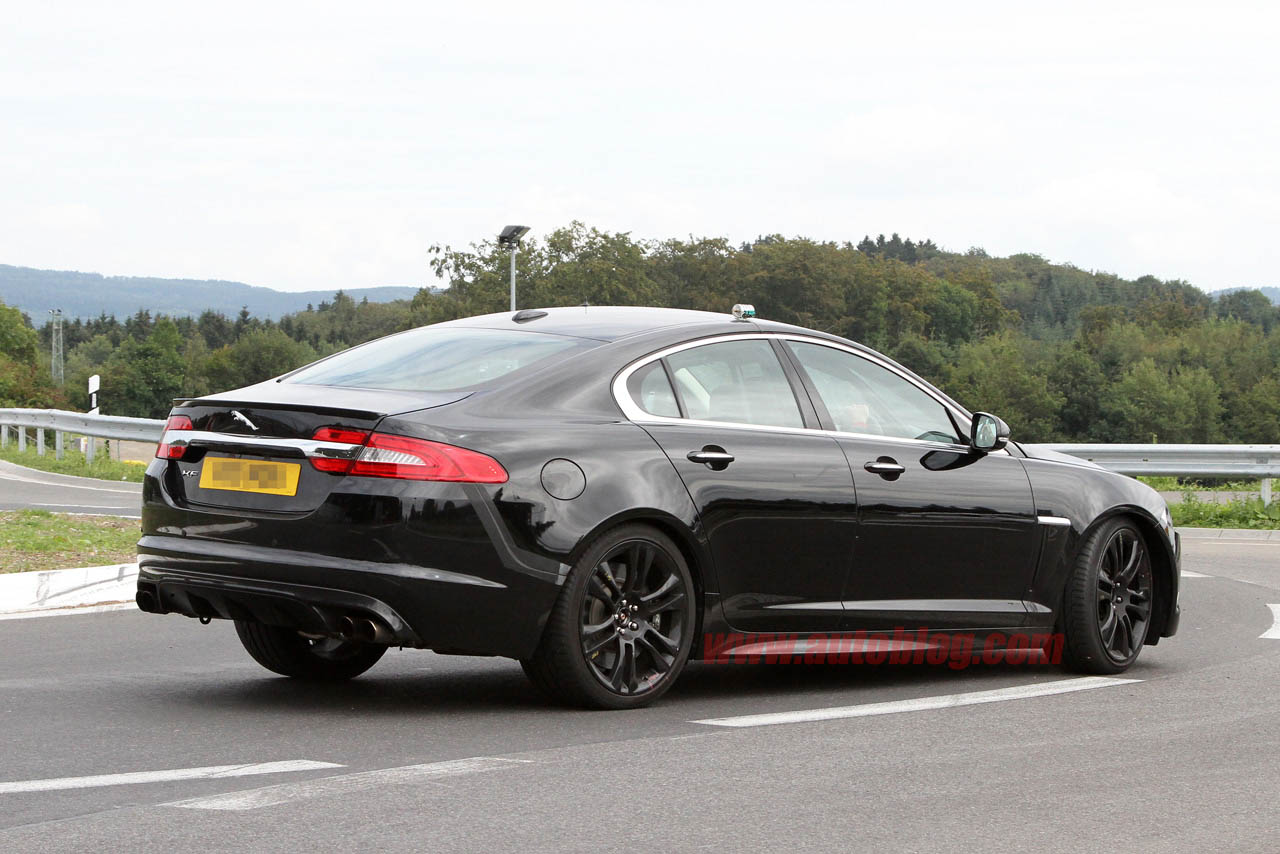 While not seen here, most bets would tell you that Jaguar will also be offering a new, somewhat more aggressive body kit with the XFR-S as well.