The 2015 Jaguar XJ has just been caught on a video, with the model carrying out some tests on the famous track at Nurburgring.
As seen in the video, the facelift version of the present Jaguar XJ is wearing some light camouflage at the front fascia, as well as at the rear end, indicating that the model will be coming with some minor changes.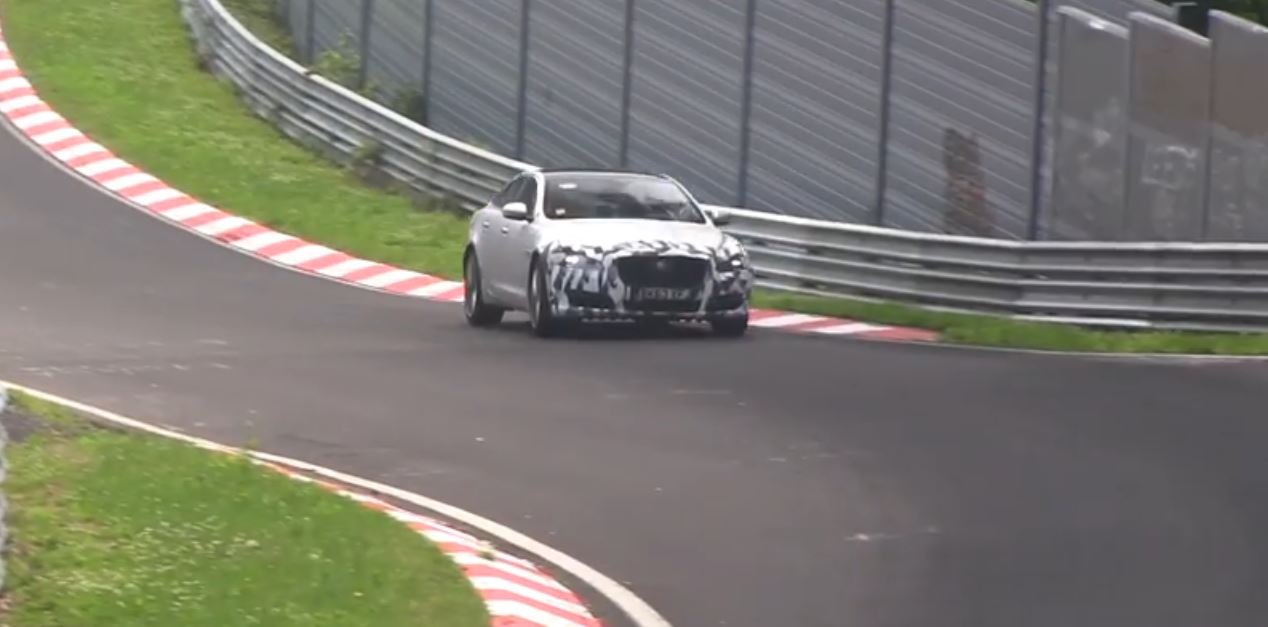 The changes list include a fresh new front bumper, a revised grille and headlights, a new rear bumper, as well as taillights and a few more.
Inside, there are also a few fresh things, while under the hood, the 2015 Jaguar XJ is believed to come with the same as the present model.
For now, the details list is rather limited, but we should expect fresh news in October, where the 2015 Jaguar XJ is believed to be officially unveiled at the Paris Motor Show (pictures on Tumblr).
If the 2015 Jaguar XJ will not be ready for Paris, then we will definitely see it next year, at the Geneva Motor Show.