Somewhere in Finland Juha Kankkunen, a former WRC pilot, managed to pull the performance of the Bentley Continental Supersports Convertible at its limits managing to set a new world record on ice. Comparing to the previous record (321.6 km/h) set in 2007 behind the steering wheel of a Bentley Continental GT Coupe, the new record adds extra 9,1 km/h reaching a top speed of 330,7 km/h.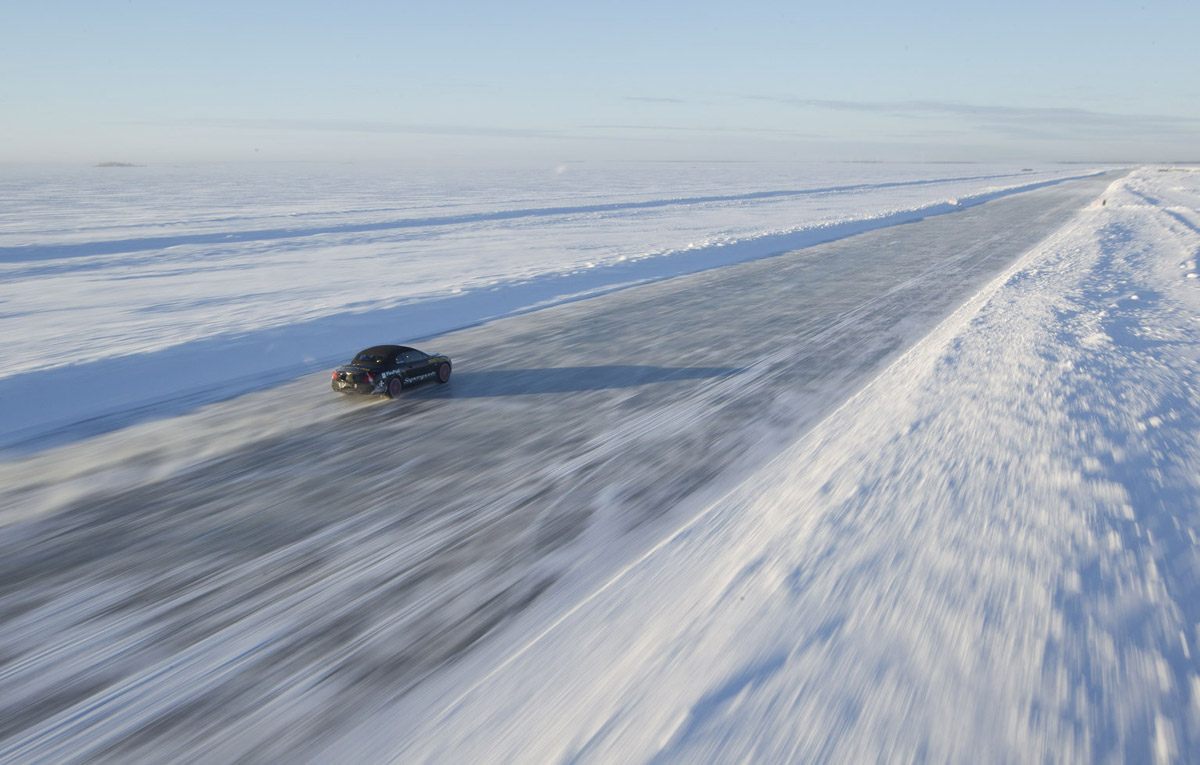 Actually the broken record from 2007 has been set by the same former WRC pilot but now he had the opportunity to run another Bentley model which offers more power. Talking about the performance, the British model in the video is equipped with the standard engine which you receive when buying the Continental Superosports Convertible but the difference it's when it comes to the fuel used.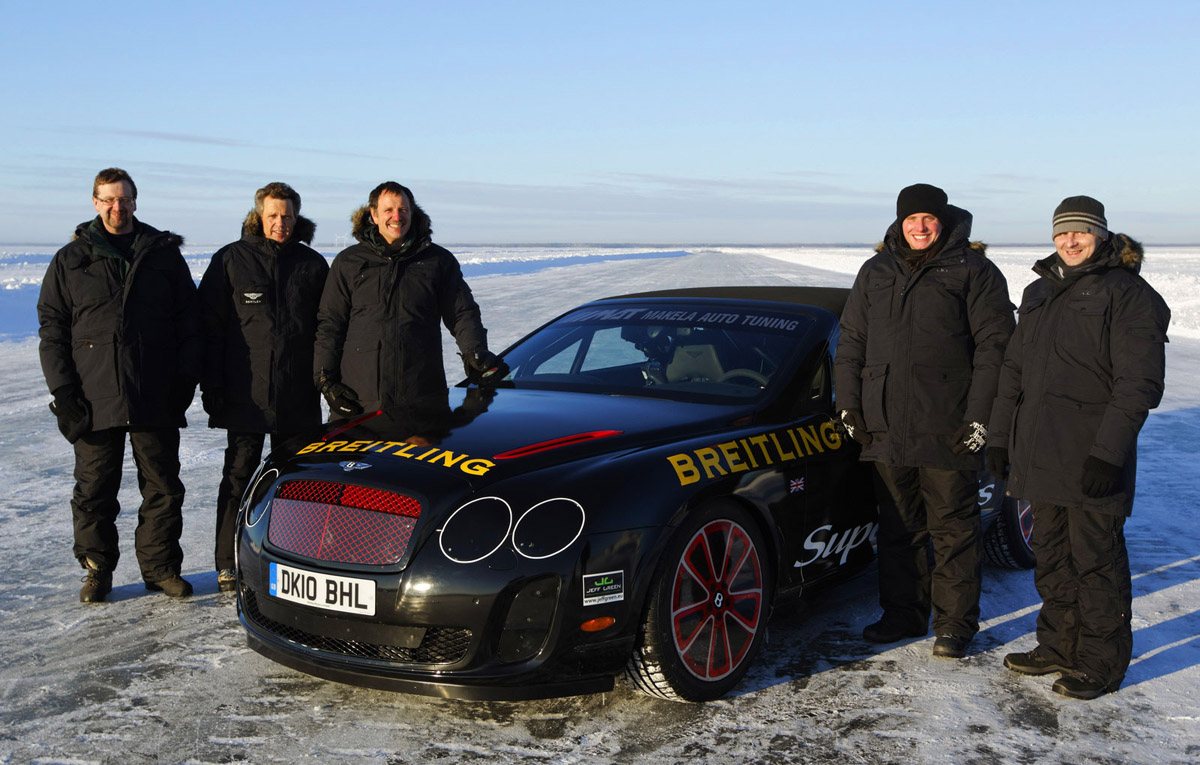 A special mixture between alcohol and petrol was used, namely bioethanol E85, a fuel which manages to squeeze more from the engine. Here is the video that proves that the new world record has been set.