The auction house in London, RM Auctions, well-known for auctioning rare, expensive and old models from prestigious manufacturers, for example 1963 Ferrari 250 GTO worth nearly 20 million dollars, will put on auction a model that was manufactured by Lamborghini 39 years ago, in 1971.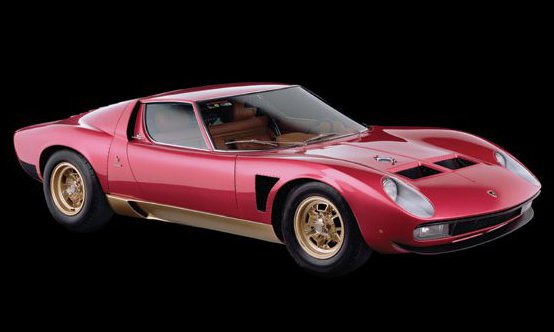 The 1971 Lamborghini Miura SV Jota that will be sold this autumn at the auction borrowed the platform of the Miura SV and is one of the total five models manufactured, this fact making the price of the model to increase significantly. At that time, the Miura SV Jota was made as an anniversary model for the Miura Privata.

The 1971 Miura SV Jota is expected to be sold at a price of more than 1,2 million dollars but this price could increase if at the auction will be present people that are very interested in buying this rare vehicle. At the RM Auctions in October will be sold an Aston Martin DB5 used in the 007 movies.