Not since the Italians at Lamborghini gifted a couple of Gallardos to the country's police force have we seen a publicity stunt of this size.
In a moment of madness inspiration, the British at Lotus decided to help out the Carabinieri (Italy's paramilitary police) with a couple of supercars for daily runabouts.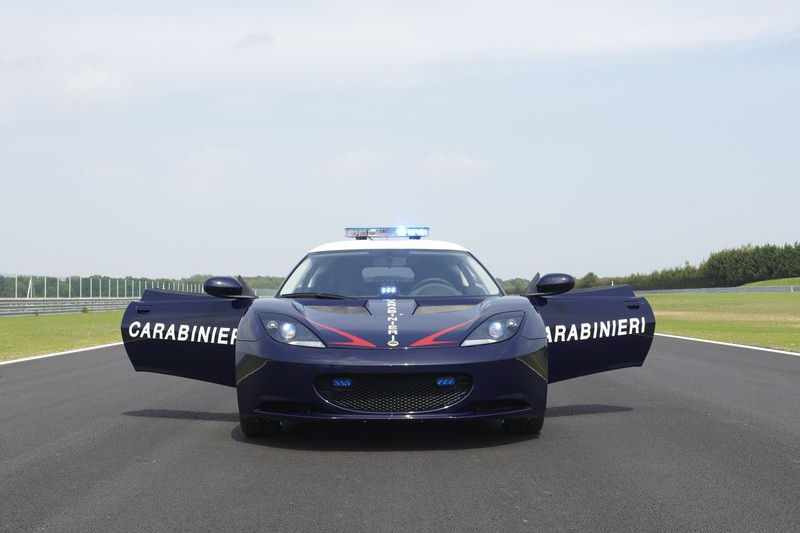 Actually, the two Lotus Evora S gifts will be used for more than patrols around the park and such, and there's quite a lot of media blurb to consider on behalf of the police as well as the British.

The Italian police has always been famous for having some of the finest and fastest cars in the world at their disposal so it's actually an honor for Lotus to have their products within such a car park.
Lotus CEO Dany Bahar was the first to acknowledge this and he added that it's an honor for Lotus to be able to participate in the programs of the Carabinieri and there's another thing.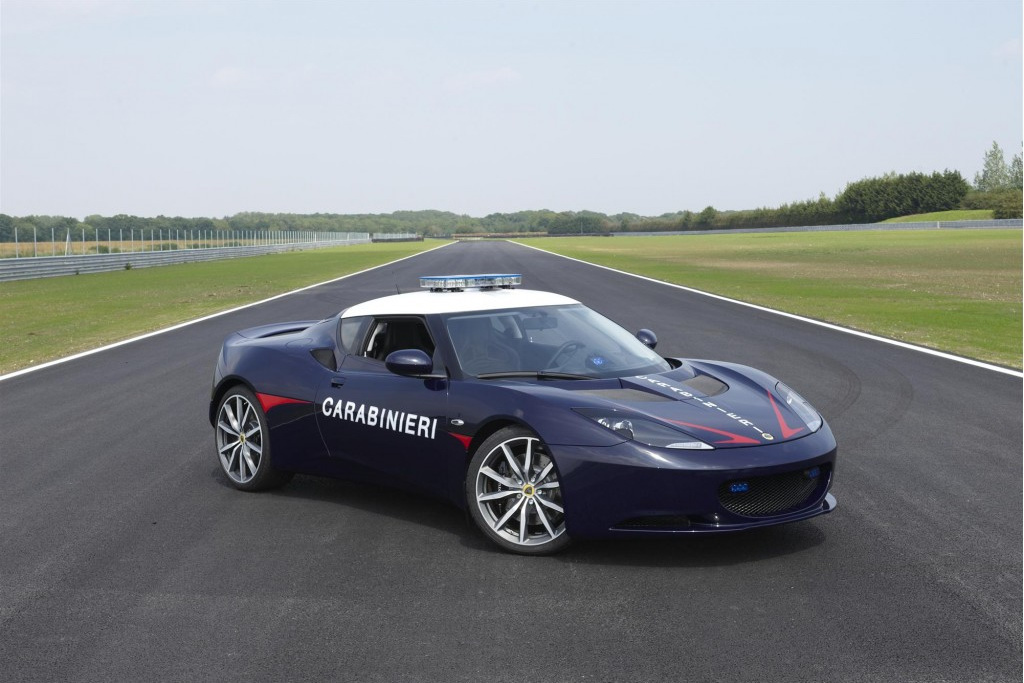 By offering the Evoras for free with maintenance for a couple of years, Lotus congratulates Italy on the ongoing celebration of 150 years of existence as is.
Regardless of all the media fluffing, the Italian Carabinieri get two mid engine supercars with a few very interesting options added.
The obligatory police light strip finds home on the roof and there's a couple extra ones fitted at the front within the outer edges of the radiator grille. Also fitting of a police car, these two Lotus Evora S got specific liveries that tell other people in traffic who they're dealing with.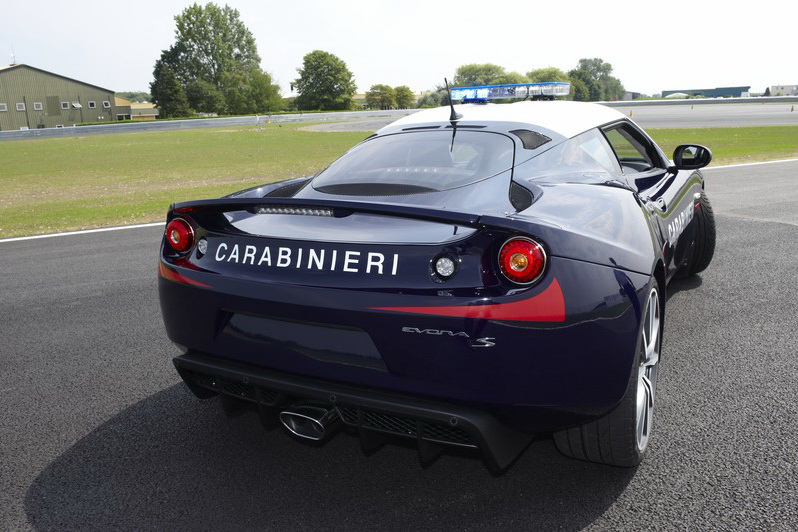 Inside the Carabinieri's Evoras there's an Enhanced Vehicle Automation system, something the policemen weren't very willing to share info about and a special refrigerated compartment.
The latter will be used for transportation of vital organs. That means that people waiting for a serious transplant in a hospital without a heli-pad nearby will get a second chance thanks tho these machines.
As far as the underpinnings are concerned, the Carabinieri get nothing more than the "normal" 3.5 liter supercharged Toyota V6 engine which develops 345 horsepower and 295 lb-ft of torque.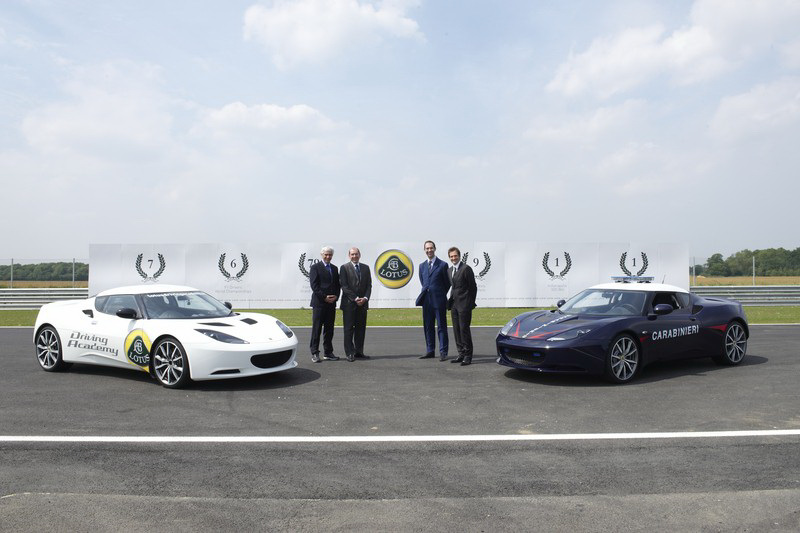 Even in standard shape, the Lotus Evora S can be quite the difficult vehicle which is why only the best trained drivers the Carabinieri have will get to drive these two cars.
On top of the previous training regime they got at home, these lucky Carabinieri will be getting some at the new test track Lotus have at their Hethel headquarters in Norfolk.