Following a path carved by the 2011 Mini Countryman, Mazda's 3 was recently acclaimed as Top Safety Pick under the IIHS crash testing program.
The Insurance Istitute for Highway Safety does some pretty rigorous testing (as the photos clearly state) so the Japanese can be proud of their small sedan fir the award it's just won.

To give you an idea about just how serious these tests are, the Mazda 3 received a "good" rating when faced with a roof pressure machine.
This test is supposed to simulate a flipped over Mazda 3 and the IIHS credits a car with being good if it can take at least four times the car's weight before it losses five inches.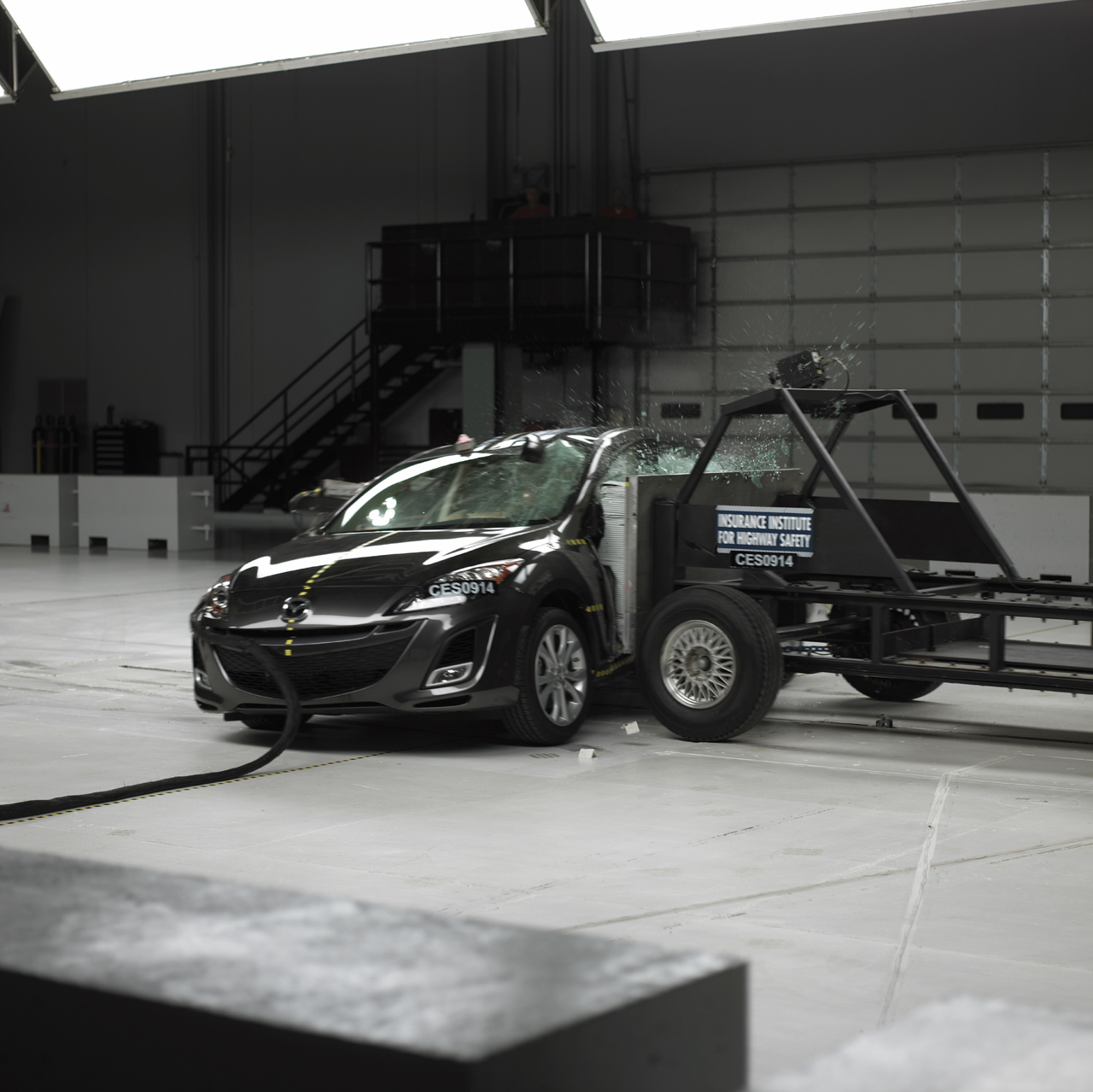 At this test, Mazda's 3 took up to 5.32 times its weight and weirdly enough that's not even the best part.
Even though the side impact results look pretty bad, the Mazda 3 survived it with minimal intrusion to the passenger compartment.
This is what passive safety is all about, it's where the car, in this case the Mazda 3, takes the hit so the passengers don't have to.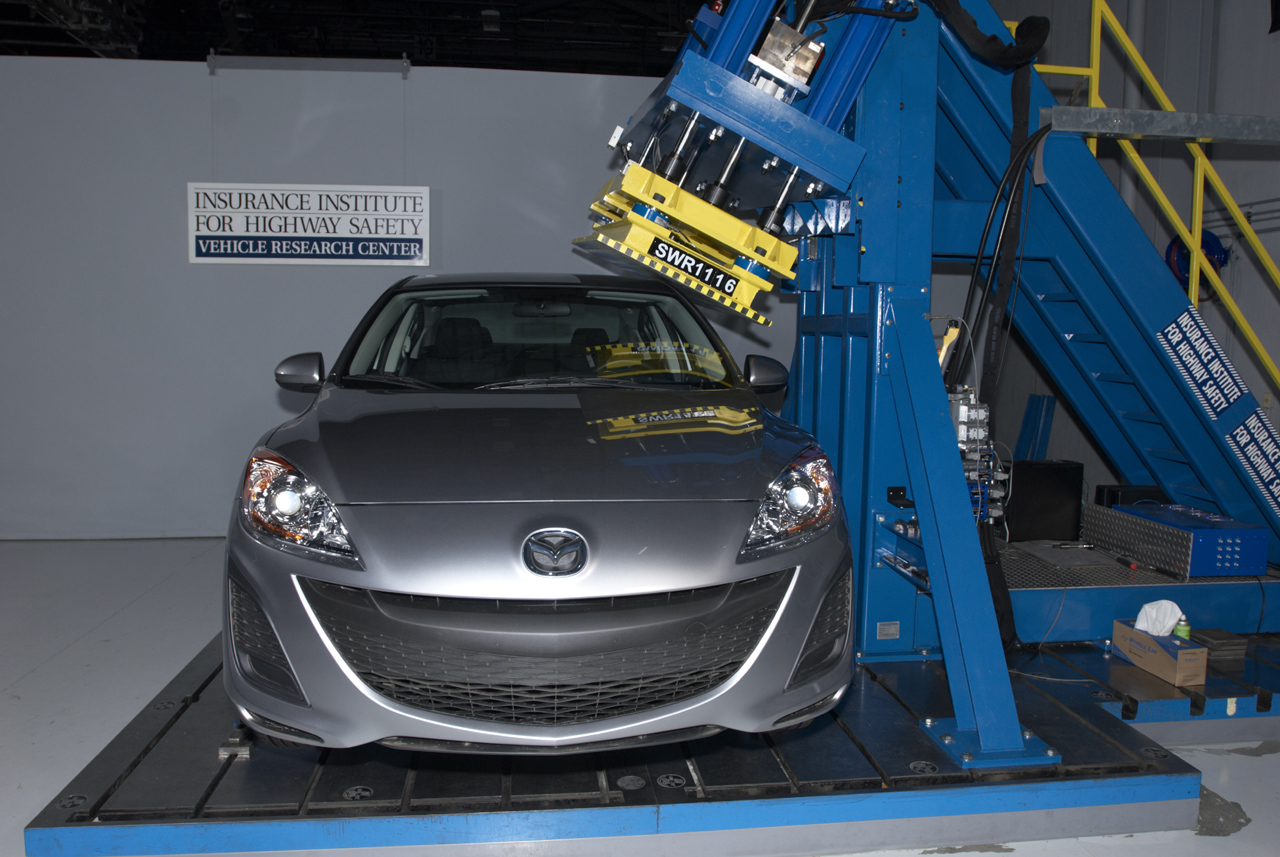 The IIHS Top Safety Pick award is limited only to Mazda3s made after December, 2010 for the 2011 model year so basically, just the newest of cars.