The McLaren F1 is now 18 years old and yet still holds its own with various records but sometimes even a car as special and exclusive as this needs something to help it stand out.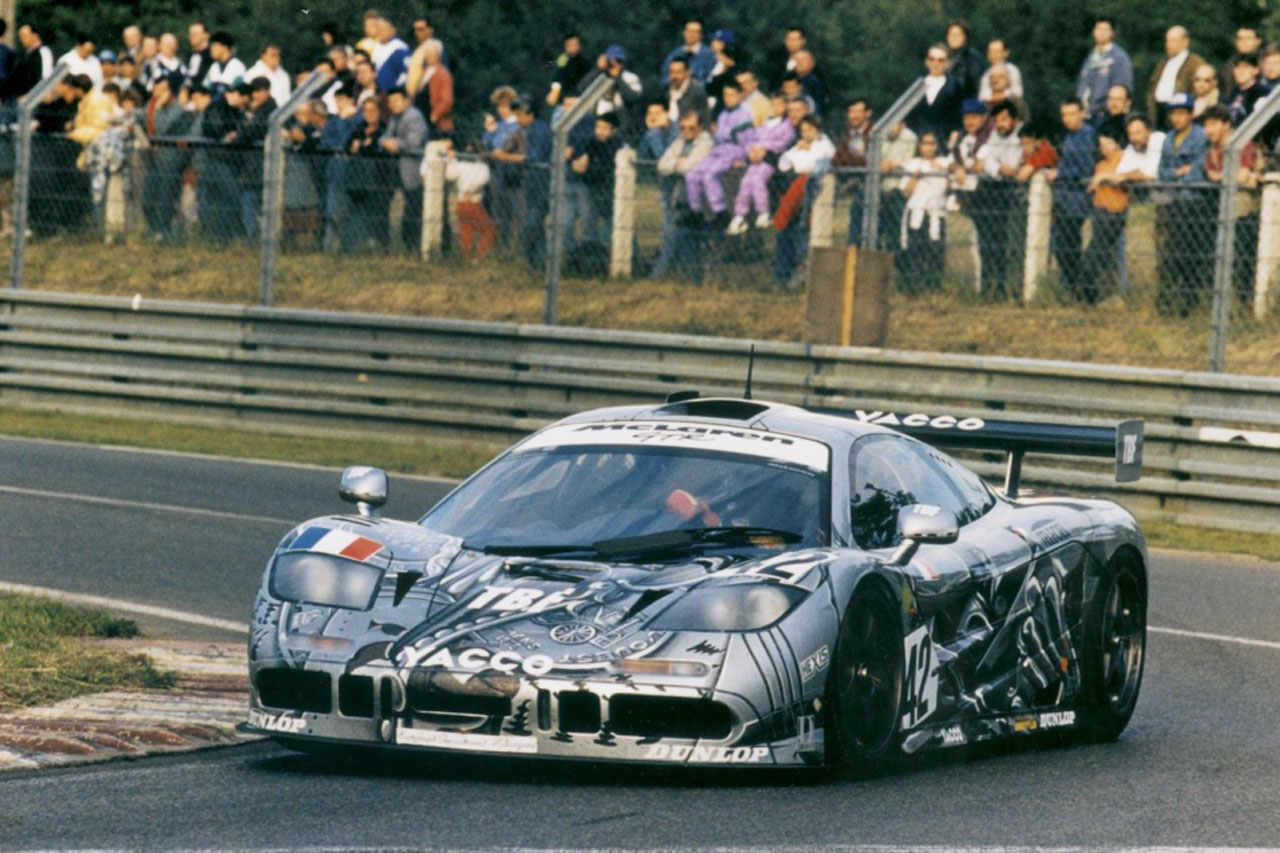 In the case of the car wearing chassis #5 things are taking the McLaren F1 to a whole new level. There's more than meets the eye, but the candy is the best part isn't it?

This particular F1 was bought by French gentleman racer Jean-Luc Maury–Laribiére, who campaigned it at Le Mans in 1994 race. A year later, noted French artist César was employed to give the car a similarly unique paint job.
The artist work turned a very exclusive British supercar into a piece of rolling art, much the same of what you can see from BMW's Art Car program. Have no fear, I'm yet to lose grips and confuse this car with a BMW but you should recall where the 6.1 liter V12 engine came from.
But enough of the Bavarians, in fact enough of the French as well, let's talk about you and your finances, let's say you wanted a McLaren F1, make that a GTR edition. In fact let's imagine throwing in an amazing paint job. Sadly, you can't really buy this car at any dealer, but if you're willing to make merry with a cheque you should know that this particular car is heading for auction soon.
Artcurial Motors will be holding this auction on the 9th of July and along with a handful of Lamborghinis, Ferraris and Aston Martins you will find this car as one of the lots there. If you're interested you should be prepared to dish out anywhere up to 3 million dollars.