McLaren Automotive have organised a special "welcome" party for the new car we've been hearing so much of in the past few months.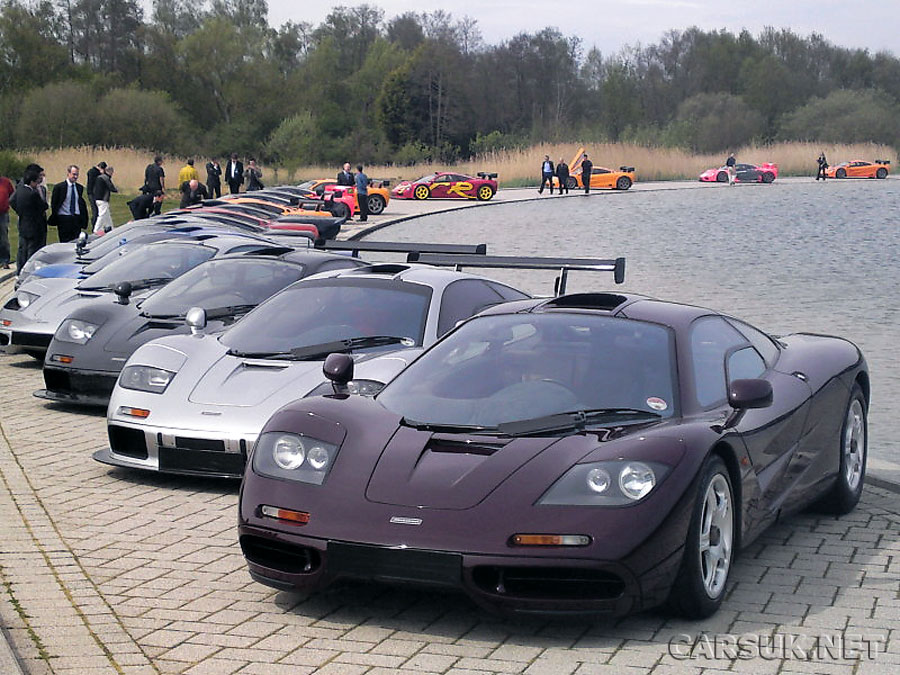 This would be another demonstration of McLaren soft power in the release of the MP4-12C after a massive stab at the Bugatti Veyron from Ron Dennis.
The new Mclaren (sort of makes the hair on the back of your neck just to say that) seems to be great on paper and it will probably be as good in the real world since it features lots of cutting edge technology in the construction to get a light capable vehicle that's powered by a 3.8 liter V8 twin-turbo engine producing around 600 horsepower.
These together with a 7-speed Seamless Shift dual-clutch gearbox (SSG) will make for a 0 to 60 mph time in the 3 second range and with a top speed of more than 200 mph.  Sales of the McLaren MP4-12C should begin in early 2011.
All of these are jolly interesting but i think the F1 gathering shadow the new car as just over 100 McLaren F1 have been built and the possibility to see 21 in one place, make that at their birthplace in Woking is anything above amazing. Quite a show stealer the F1, as always.