The famous Mercedes-AMG S63 has been recently subjected to some styling changes, the model receiving a matte grey finish and nothing more.
We are talking about the Russian Re-Styling tuning company, which has wrapped the Mercedes-AMG S63 Coupe in a simple matte grey body color.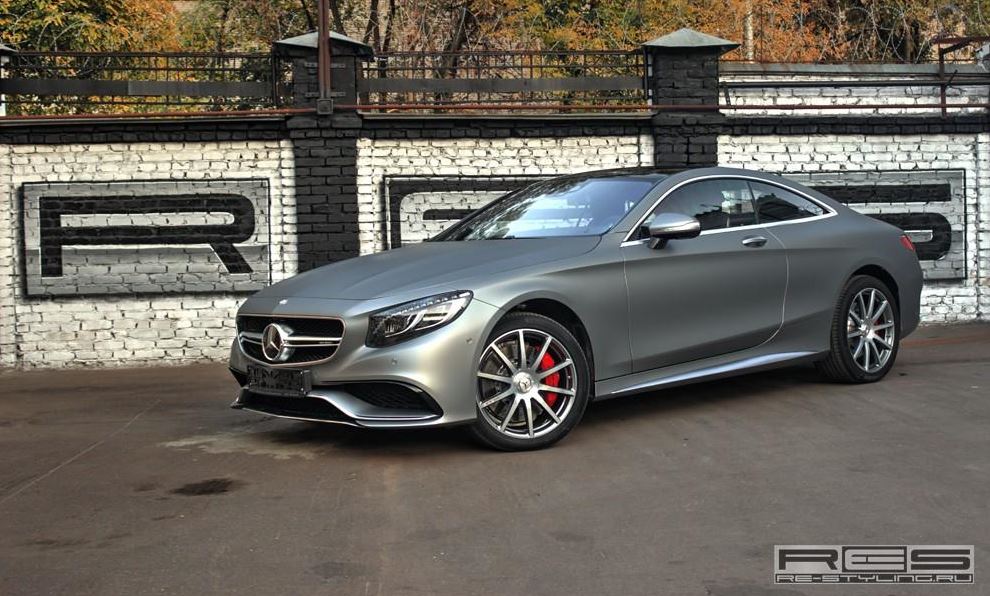 Since the original color of the S63 was a blue finish, this particular paintjob is indeed making the sports car looking quite appealing in terms of visuals.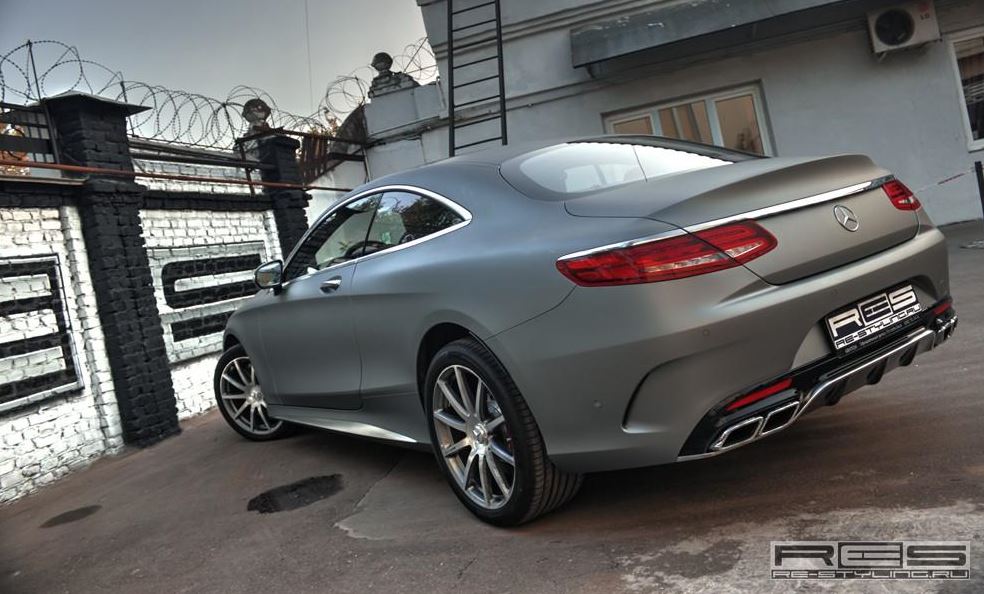 The Mercedes-Benz German premium carmaker officially unveiled the S63 AMG Coupe at the beginning of this year, the sports car replacing the CL version.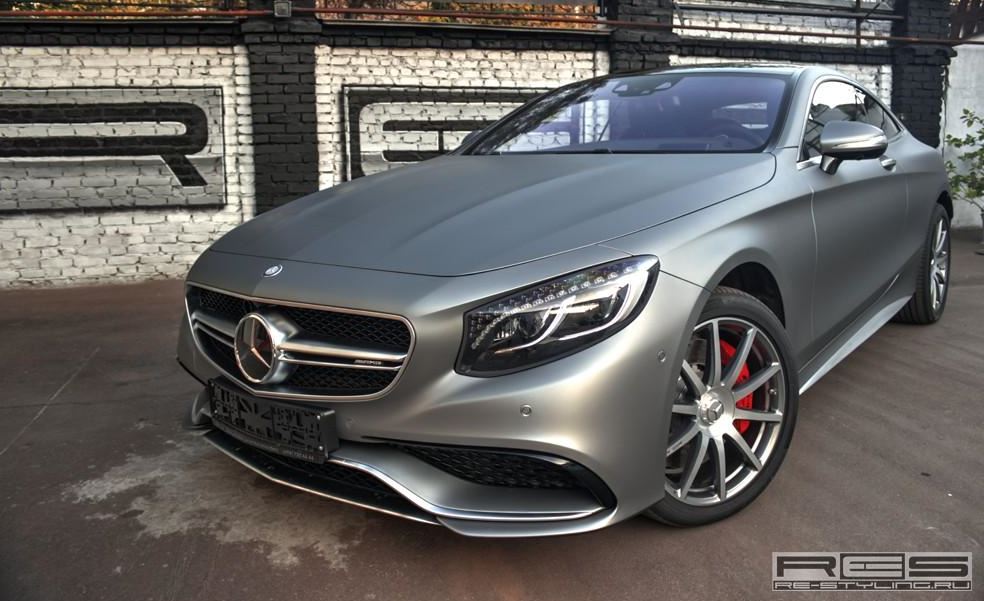 The S63 AMG Coupe is based on the new S-Class sedan model, standing at 5,026 mm in length, 1,899 mm in width and 1,411 mm in height, riding as well on a 2,945 mm wheelbase.
Under the hood, the Mercedes-AMG S63 Coupe is taking its power from a 5.5-liter V8 unit, developing 593 horsepower and impressive 900 Nm of torque.
This means that the car is capable of reaching 0 to 100 km/h in 4 seconds, at a top speed, which is electronically limited, of 299 km/h.