Maxi-Tuner revealed their latest tuning kit for the 2014 MINI Cooper S. The British small hatchback received a power boost for the 2.0-liter turbocharged petrol engine.
It delivers 220 horsepower and 340 Nm of torque, an improvements of 28 hp and 60 Nm of torque. The additional power was obtained by upgrading the ECU and installing a stainless steel spots exhaust and a valve exhaust system.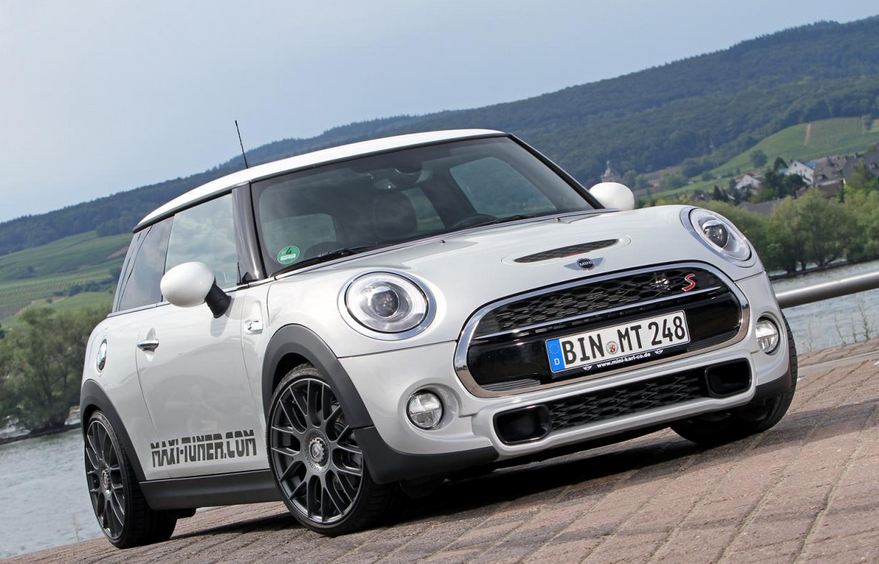 Moreover, there are some styling tweaks as well, with new 18-inch Schmidt Shift alloy wheels shod in 215/35 R18 tires being the most important ones.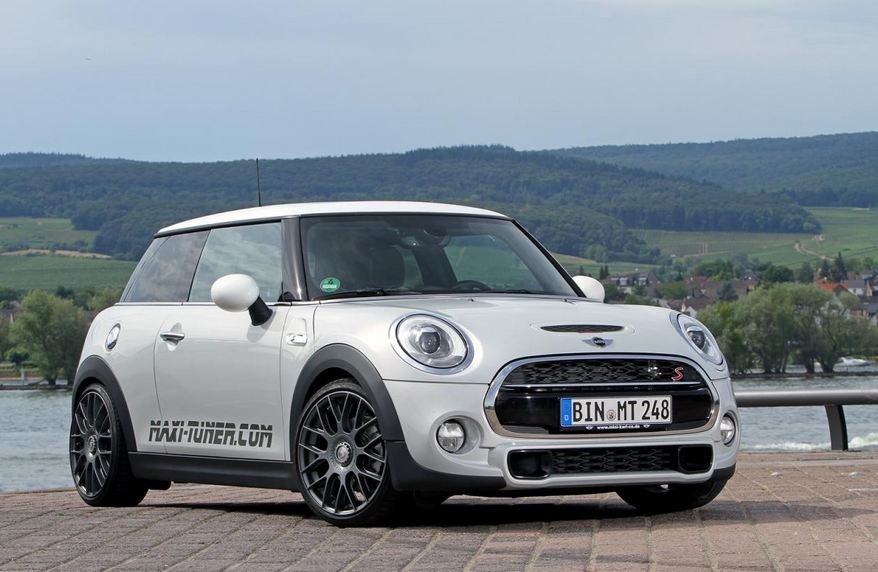 "With this newly gained steam, the Maxi-Tuner MINI has even broken the prestigious speed limit of 250 k.p.h. sonic barrier," says MINI.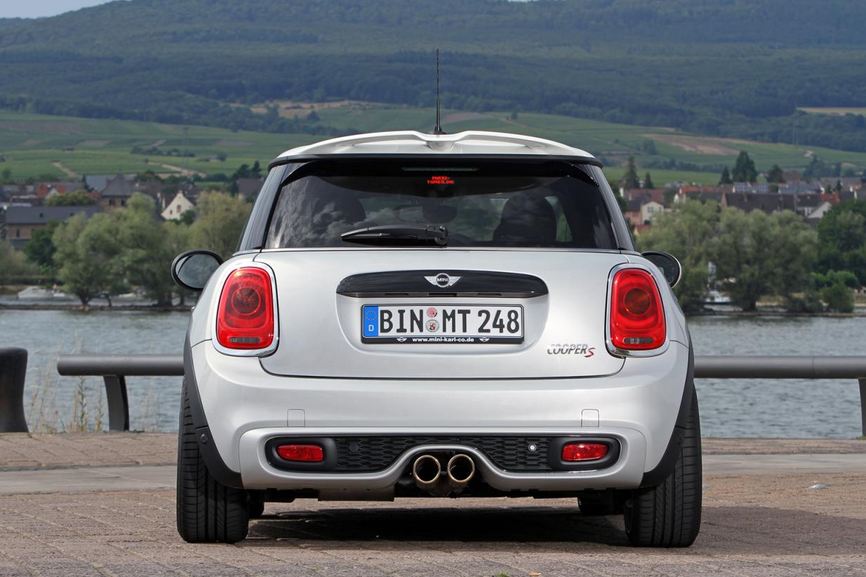 Special H&R lowering springs bring the model closer to the ground. Maxi-Tuner's MINI Cooper S package costs around €3,400 but you can get the parts separately if you don't want the whole package.