Having BMW as an adoptive parent is not the sort of thing that washes off the company by simply bringing success, there are some new standards to be met.
Mini remained of the list of manufacturers that create well handling cars, but has recently joined a list which includes those whose cars retain a mastering premium feel.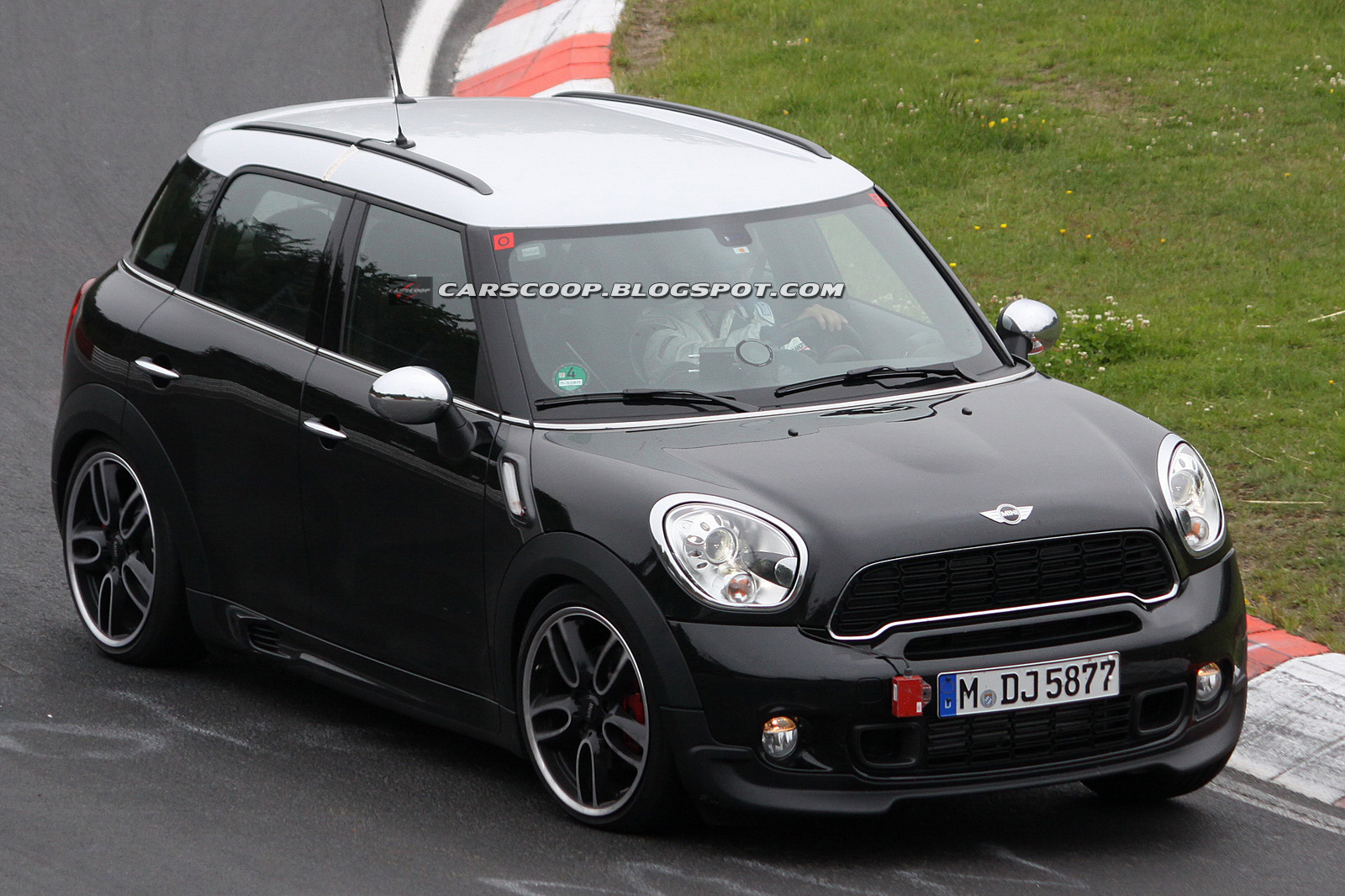 Apart from that, something within Mini changed and, much like BMW, they now endlessly test and hone their new cars at the Nurburgring.

It's at the infamous Green Hell race track that spyshot photographers have seen the latest version of the Mini Countryman being put through its paces.
Don't worry about the spy term coming up though, the JCW Mini Countryman is so far gone through the development stages that it's not wearing any camouflage whatsoever.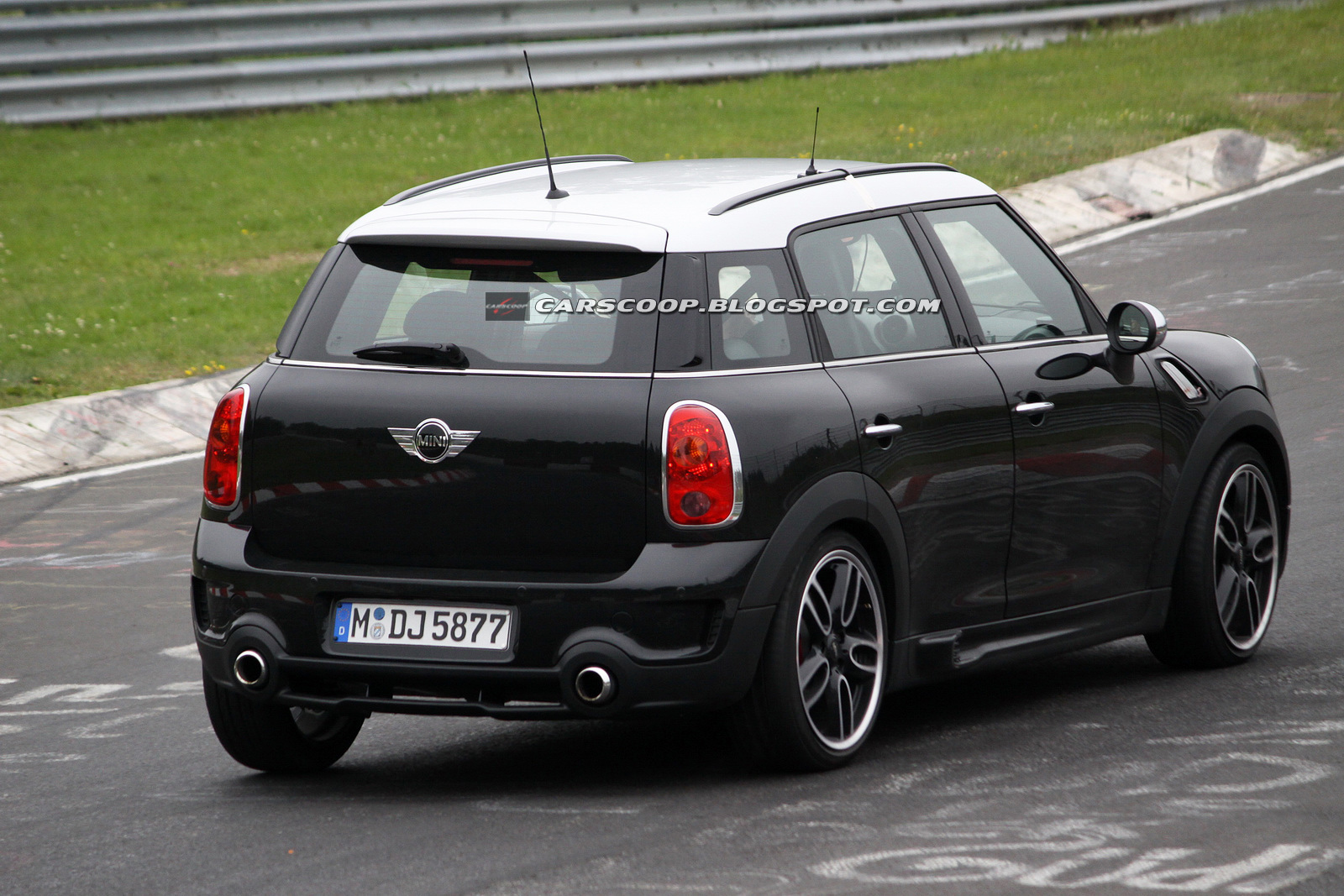 Even though this is a John Cooper Works version with sporting DNA of a pretty big car for a brand like Mini it will still be using a pretty small engine.
By that I mean the Mini Cooper's four cylinder 1.6 liter twin scroll turbocharged engine. That said though, in the JCW Countryman it's expected to be turned up to around to around 230 horsepower.
With that in mind, no right minded buyer would complain that the Mini Countryman JCW is under-powered by any accounts.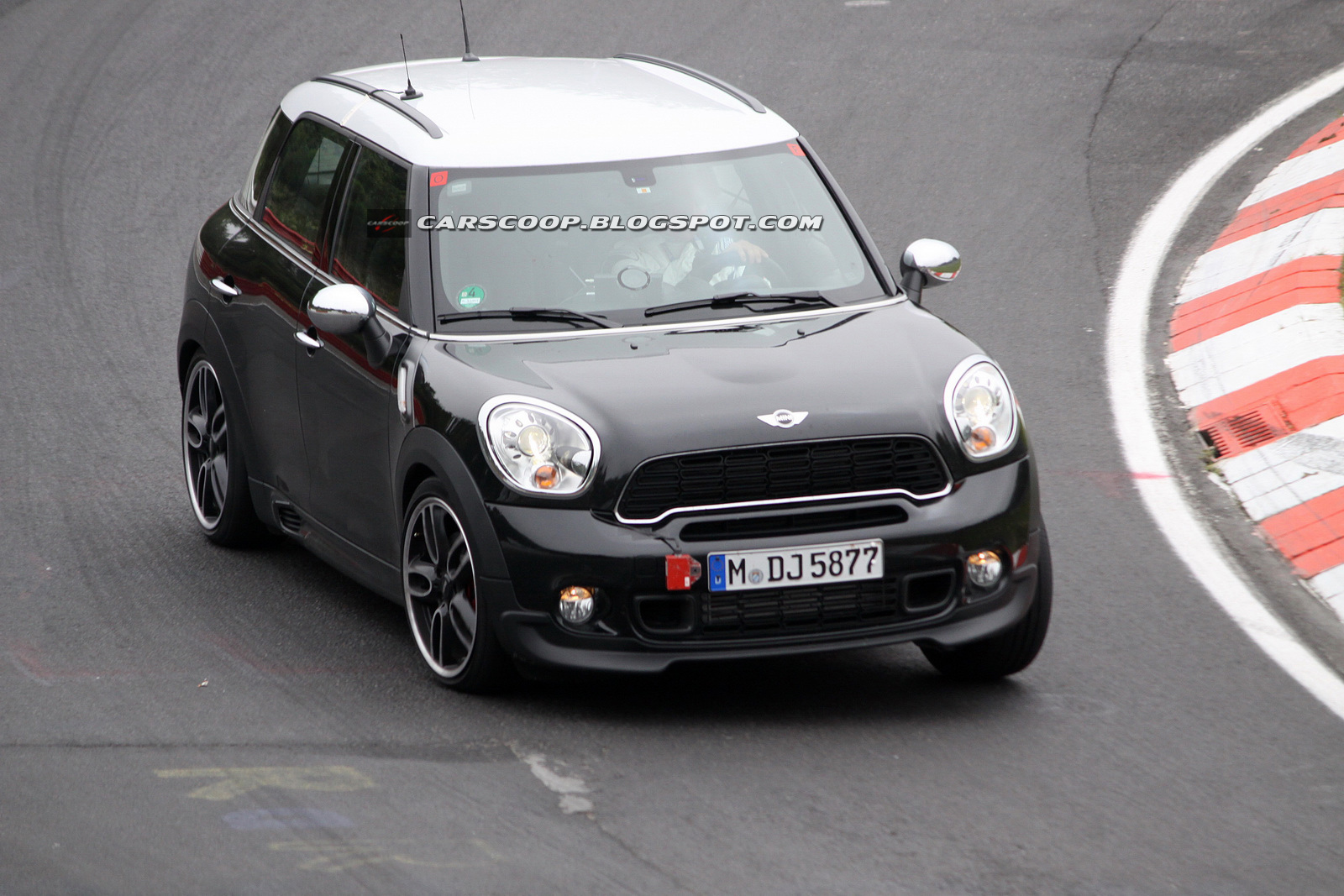 In fact, there's a risk of quite the contrary happening and the torque steer of 230 horsepower could turn out to be too much for amateur drivers.
As a result, Mini will almost certainly fit this sporty JCW version of the Countryman All4 all-wheel drive system in order to safely put all that grunt on the ground.
For those claiming to be that much more responsible, the new Mini Countryman JCW package will be offered with upgraded suspension and brakes to even further control that powerful engine it's getting.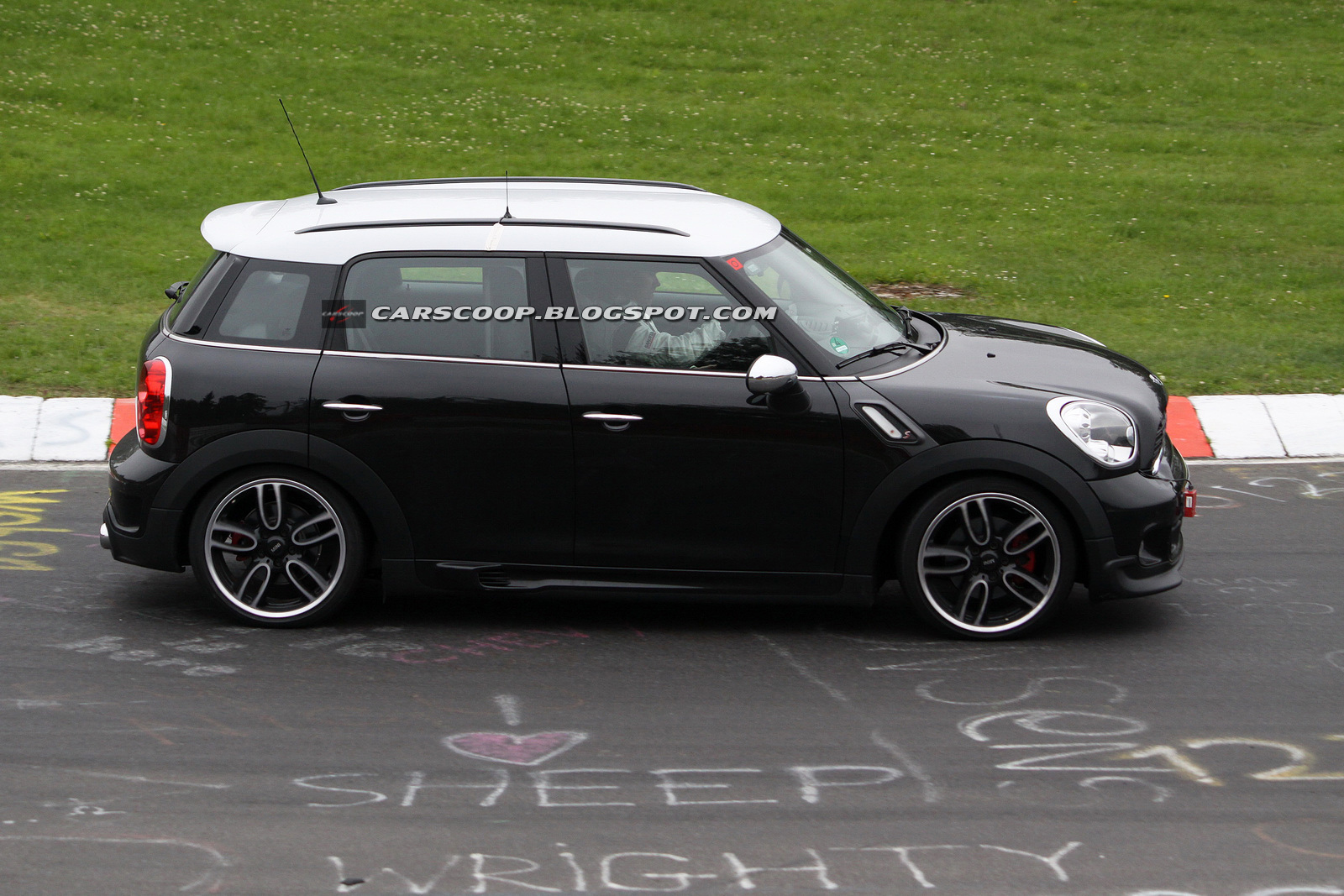 Those of you interested but not geeky enough to know how Mini's all wheel drive system works might be interested in knowing how under normal circumstances it splits power evenly between the front and rear axle and when called upon it can shift the lot towards the back.
Mini have also taken care of how the Cuntryman JCW not only is faster but certainly looks the part thanks to new, bespoke alloy wheels, an aero body kit and a new front radiator grille.