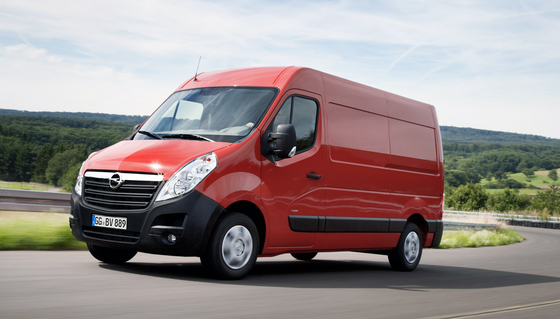 First of all you know that vans are not made to impress through their luxury and especially they are not made for speed, in many cases vans are used by companies which requires transportation.  As you can see from the pictures Opel has a new van called Movano which was made from zero letting behind all that has something to deal with an older version.
From the design point of view this Opel Movano is pretty simple but they managed to keep the Opel character and we can easily see details like the frontal trapezoidal grille and the horizontal chrome ornament with the logo. On Opel Movano you can find the biggest Opel logo.
This Opel Movano is powered by a 2.3 liter capacity engine which comes in three different power versions. The 2.3 liter engine is available in 100 horsepower, 125 horsepower and 146 horsepower. The interesting fact is that Opel Mavano is available with front or back traction, also it can be ordered in three versions of wheelbase, four different dimensions of the load compartment and let's not forget about the three different heights.