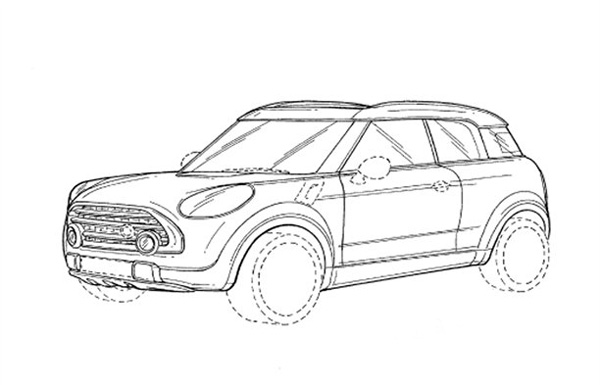 A series of sketches of the future 4×4 made by Mini already appeared in the press, after the British have registered as trademarks. The model could have an unusual configuration of doors. As we approach the Geneva Motor Show, new informations about the future Mini Crossover appeared in the press.
The series model, which most likely will be called Countryman, will be a obedient version of the Beachcomber concept, recently introduced to the public. The assumptions are supported by a set of images provided even by Mini for patent registration, and later, made public by an unknown source.

Drawings show that the British had patented three body styles of the model: a SUV with three doors, a SUV with five doors and a SUV with a similar arrangement of doors like the younger brother Clubman. The 4×4 model will measure four metres long and will try to close a more family public, eager for a safe car, reliable and robust on a heavy terrain.