We know that this is not something mind-boggling but however we have to mention it. Nissan Leaf managed to win yet another prize, this time the electric model has been awarded with the Japanese Car of the Year trophy. The Japanese company sold more than 20,000 units this year but also won the World Car of the Year and European Car of the Year awards.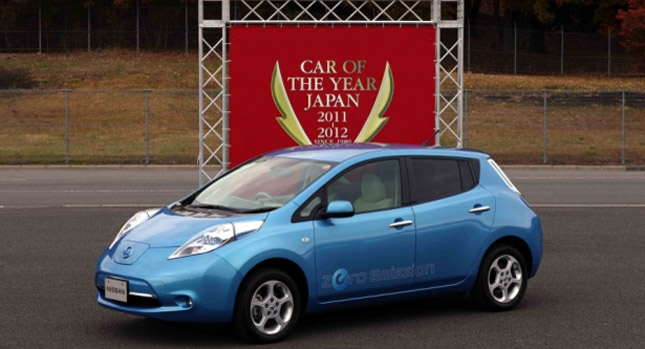 The announcement has been made at this year's edition of the Tokyo Motor Show. Nissan Leaf is the only model which won three "Car of the Year" in a single year, therefore, the fully electric car from Nissan is clearly a success.

"This award is as much a win for Nissan as it is for our customers. We have delivered on our promise of affordable, zero-emission mobility on a global scale. All these accolades show that zero-emission vehicles can clearly be competitive alternatives to conventional ones," said Nissan President and CEO Carlos Ghosn.
http://www.youtube.com/watch?v=zh6wL04JiIU
You can also watch some footage from the ceremony held at the 42nd edition of the Tokyo Motor Show above.