Nissan has announced back in 2009 that it will be bringing forward a competitor for the Tata Nano at an equivalent price.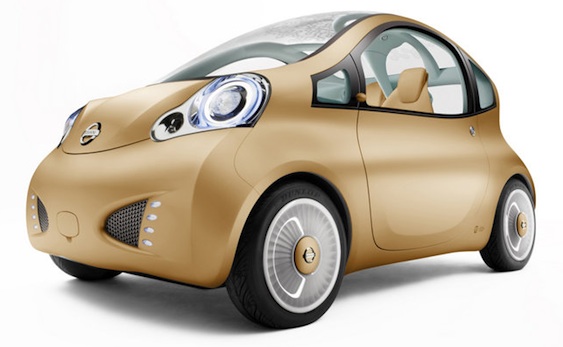 Recently however Carlos Ghosn, Renault and Nissan CEO, has announced that the subcompact is not only expected to rival the cheap Nano but also to increase company profits.
Quite a bit of burden on the small car that Nissan plans to debut in 2011 and start selling by 2012 in India. The small car will be able to be priced so competitively as it takes advantage of another Indian company's low cost production technique.  The company in question is Bajaj Auto Ltd and is Nissan's local partner.
A peculiar discovery while in talks with Bajaj Auto Ltd. sparked ideas for Gilles Normand, Nissan's corporate vice president in charge of Africa, the Middle East and India. Apparently the profit margin from the company's three wheeled products is a lot bigger than the one from four wheeled activities and seeing the entrance of this little car to the market big changes are expected to happen in profitability, growth and production volume.
The $3000 price tag is a must, not only is it aiming at the Nano but over 50 percent of the Indian four wheel market consists of cars priced under $8000.