Fisker Automotive have announced today that they will begin a promotional tour of their plugin hybrid sedan that will take them to 42 cities in 26 states and three Canadian provinces over a period of two months.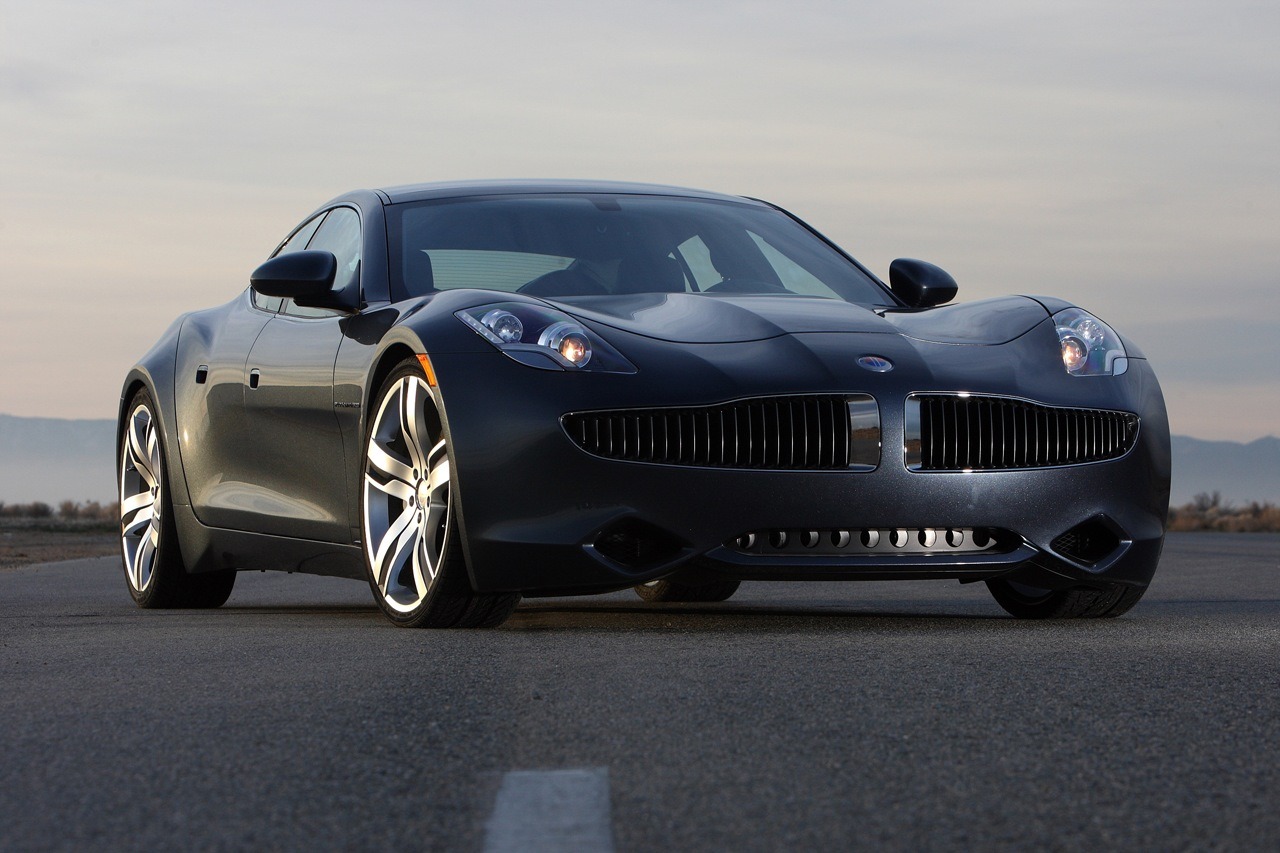 According to mister Fisker himself the tour is scheduled to leave the company's headquarters in Irvine, California on the 27th of April.
This tour is purposed in giving the customers that have already placed a deposit on the Karma a chance to see it live before the first quarter of 2011 when deliveries are scheduled. The tour is supposed to cover all 1600 people that have placed their $5000 deposit upfront for this incredibly good looking sedan.
The Fisker Karma is powered by a Q-Drive system that features a couple of 201 horsepower electric engines that sap power from a lithium-ion battery pack. The estimated range on battery alone is 50 miles but if your trip is longer than that a 2 liter turbocharged direct injection Ecotec engine that's developed by GM will boost the range to an estimated 300 miles. As far as performance is concerned, you get more than enough in this car: 0-60 takes 5.8 seconds and the top speed is 125 mph.
The tour schedule is as follows:
4/27 Irvine, CA — Depart Fisker Automotive
4/28 Las Vegas, NV – Gaudin Automotive
5/1 San Antonio, TX – Barrett Holdings
5/3 Austin, TX – Roger Beasley Highline Group
5/4 Houston, TX – McDavid Auto Group
5/5 Fort Worth, TX – Frank Kent Motor Co.
5/6 Plano, TX – McDavid Auto Group
5/7 Tulsa, OK – Don Thornton Cadillac
5/10 Huntsville, AL – Century Automotive Group
5/11 Atlanta, GA – Classic Cadillac
5/13 Tampa Bay, FL – Elder Automotive Group
5/14 West Palm Beach, FL – Palm Beach Motor Cars
5/15 Miami, FL – Warren Henry Automobiles
5/17 Orlando, FL – Fields Auto Group
5/19 Winston Salem, NC – Flow Companies
5/20 Greenbelt, MD – Capitol Cadillac
5/21 Fairfax, VA – Ted Britt Auto Group
5/22 Wilmington, DE – Union Park Automotive
5/24 Langhorne, PA – H.A. Ott Motor Cars
5/25 Paramus, NJ – Bergen Jaguar
5/26 Great Neck, NY – Jaguar Great Neck
5/27 Greenwich, CT – Miller Motor Cars
5/28 Norwood, MA – Jake Kaplan's Ltd.
6/1 North Olmsted, OH – M2 Motors, Inc.
6/2 Grand Blanc, MI – Serra Automotive
6/3 Toronto, ON – Dilawri Group
6/7 Glencoe, IL – Fields Auto Group
6/8 Schaumburg, IL – Patrick Dealer Group
6/9 Neenah, WI – Bergstrom Corp.
6/10 Minneapolis, MN – Borton Automotive
6/12 Saint Louis, MO – Plaza Motor Group
6/15 Denver, CO – Rickenbaugh
6/18 Calgary, AB – Dilawri Group
6/21 Centerville, UT – Hadley Auto Company
6/24 Vancouver, BC – Fields Auto Group
6/25 Bellevue, WA – O'Brien Auto Group
6/26 Portland, OR – Ron Tonkin Family of Dealerships
6/27 Marin, CA – Price Family Dealerships
6/28 Sacramento, CA – Price Family Dealerships
6/29 Silicon Valley, CA – Price Family Dealerships
6/30 Santa Monica, CA – Sullivan Luxury Cars
7/3 Irvine, CA, Orange – Shelly Automotive Group
7/5 San Diego, CA – Marvin K. Brown Auto Group