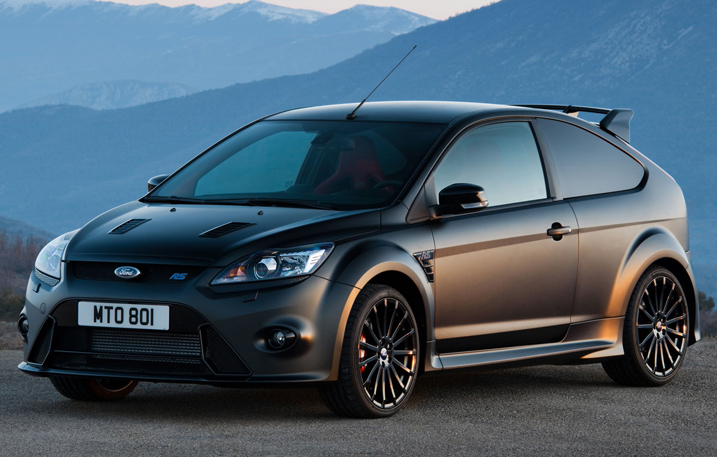 The new Ford Focus RS500 becomes from today the most powerful Focus version ever made, having a very nice look and capable to develop 350 horsepower.
Ford released today the first pictures and informations about the most powerful version of Focus: RS500. The new special limited edition to only 500 units is made from the basic version RS (305 hp) and reaches, through technical touches made by British tuner Monotune at 350 hp. The torque was also slightly improved, going from 440 to 460 Nm.

The improvements of the figures needed technical support, such as tuners from Monotune, who worked under the close supervision of engineers from Ford Europe, have included in the package an enlarged intercooler, a high-diameter exhaust and a new petrol pump. Obviously, the engine control unit was also recalibrated. The results are seen also on the road, where Ford Focus RS500 sprints from 0 to 100 km/h in 5.6 seconds, 0.3 seconds faster compared to 5.9 seconds in the standard version.