Dubai is the heaven of the most exotic supercars in the entire world, with a lot of hot models to pop up from nowhere. After all, that`s the world`s richest people who don't seem to care about money. A brand new 2014 Ferrari LaFerrari all wrapped in a gorgeous white finish is also available for sale at the Al Ain Class Motors.
We have no idea how much this 2014 Ferrari LaFerrari costs, but the price will be spicy indeed, since has comes with 0 mileage and a lot of goodies, both at the exterior as well as inside. First off, this hypercar has received some carbon fiber components out and inside.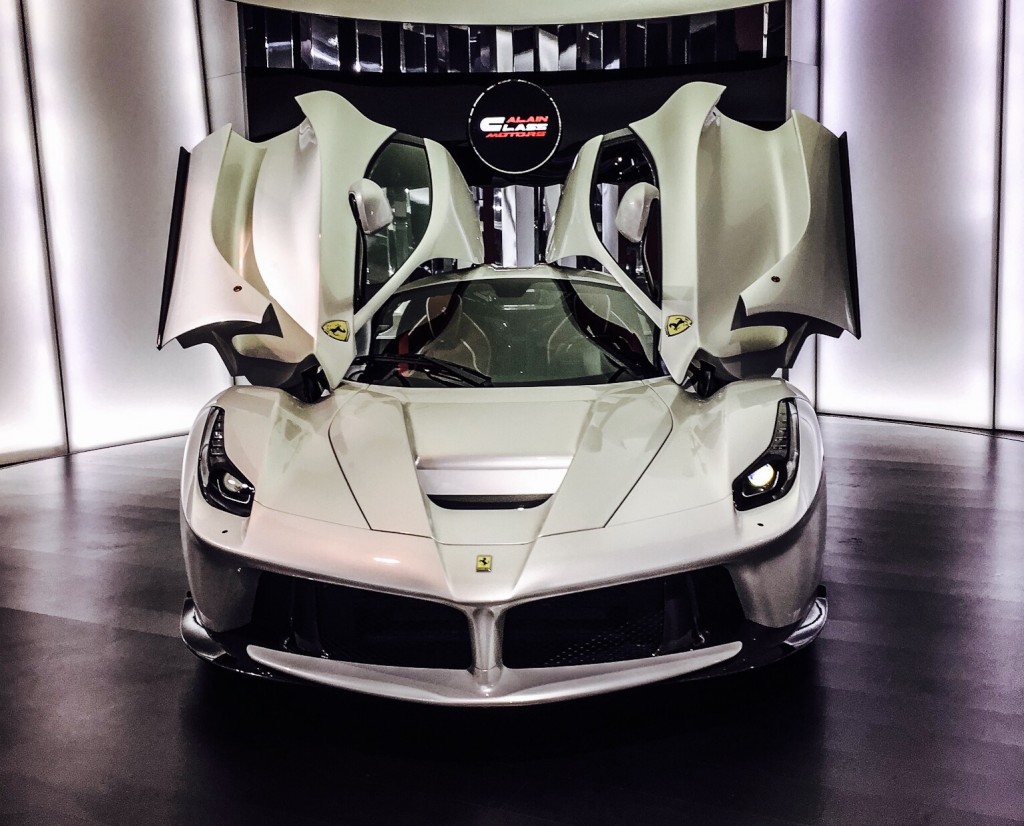 The model in question now comes with carbon fiber rear bumper, the red brake calipers with the matte black wheels, black rear diffuser and a few more. Second, the cabin is also tweaked with carbon fiber trims, black Alcantara, white and red leather on the steering wheel, seats and dashboard.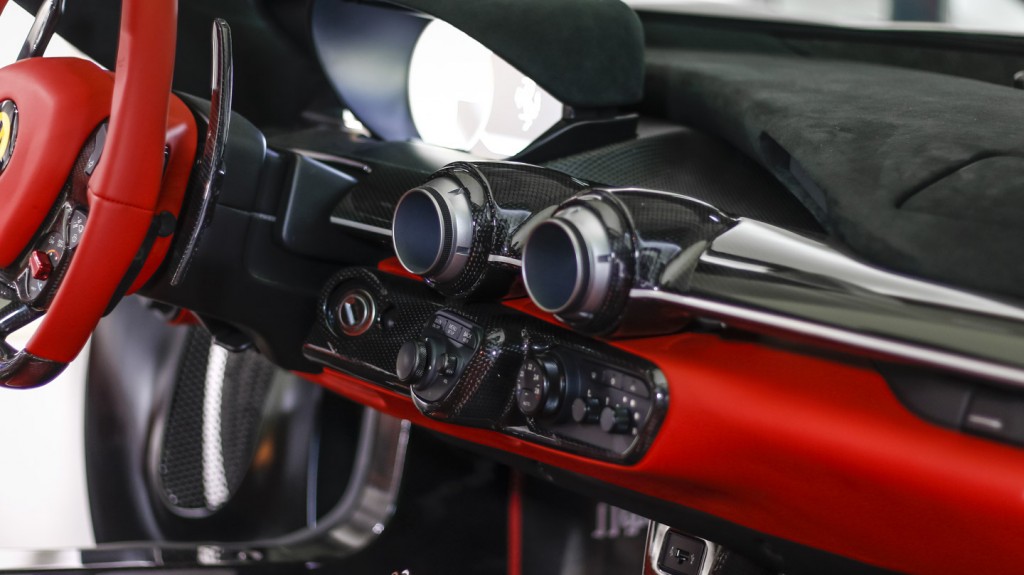 Under the hood, the Ferrari LaFerrari comes with the same 6.3-liter V12 unit, which develops 950 horsepower and impressive 900 Nm of torque, and that including the electric motor as well. The engine is hooked to a 7-speed dual-clutch automatic transmission. Only 499 units have ever left the Maranello plant, in Italy. And since each model costs around $1 million, we definitely think that this auctioned model will be way above the stock price, especially due to the upgrades at the body and inside.