You may remember that about a month ago I wrote something about a new release from Panoz and showed you a teaser.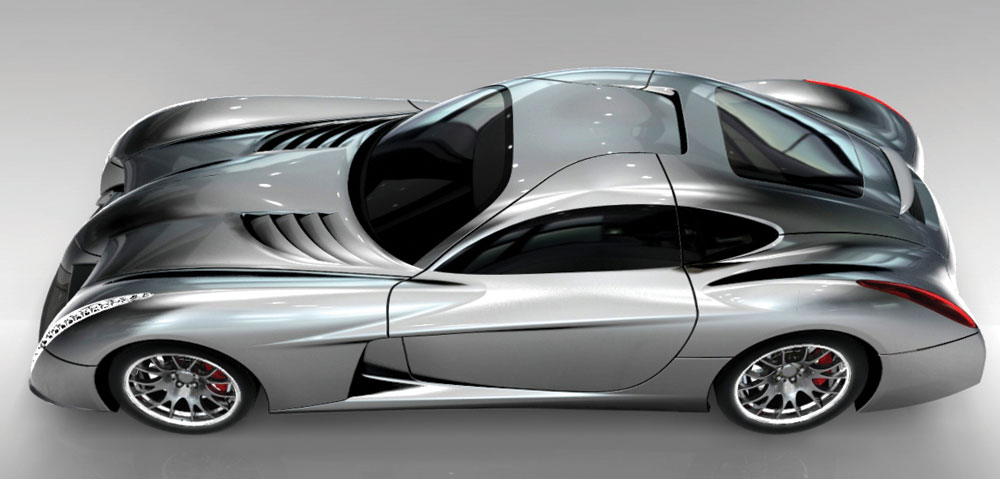 Well you can now forget teasers and such because the car has officially been launched today and I have to say, Le Mans week is getting off to a great start.

The car was unveiled by ALMS founder Don Panoz in France and has announced that the new Panoz Abruzzi Spirit of Le Mans road car will be entering limited production.
First things first, the car clearly looks like the designer was a big fan of the Panoz Esperante GTR1 racer but apart from that and the front mid-engine design that's pretty much where the similarities end.
The car will be powered by an engine which remains unspecified but weirdly some performance figures for it have been announced and they are said to be more than 600 horsepower and some 590 pound-feet of torque.
As a mater of fact there is one more similarity with the old GTR1 which isn't obvious to the eye but is worth mentioning, the radiators are mounted in the rear with cooling air being drawn from a duct in the roof and along the rear side windows.
As said before, the care will be getting a limited production run with only 81 cars being made over a period of three years. As a special treat, all of the cars will be delivered at Le Mans and each buyer will be given a driving course with the car on the Bugatti circuit at Le Mans and invited to the next race as a guest of Panoz and race organizer Automobile Club de l'Ouest where they will have the opportunity to drive their cars on the full circuit prior to the race.
Pretty sweet deal I'd say even though pricing is yet to be announced.