The recently launched Peugeot 308 GTi in the UK has been launched on the web in a rendering which is showcasing the model wearing a SW body stylings.
The rendering with the Peugeot 308 GTi SW is signed by the famous artist X-Tomi Design and is previewing the model with the same front all wrapped in a red finish, while the longer SW rear end, starting with the rear doors, is all covered in black.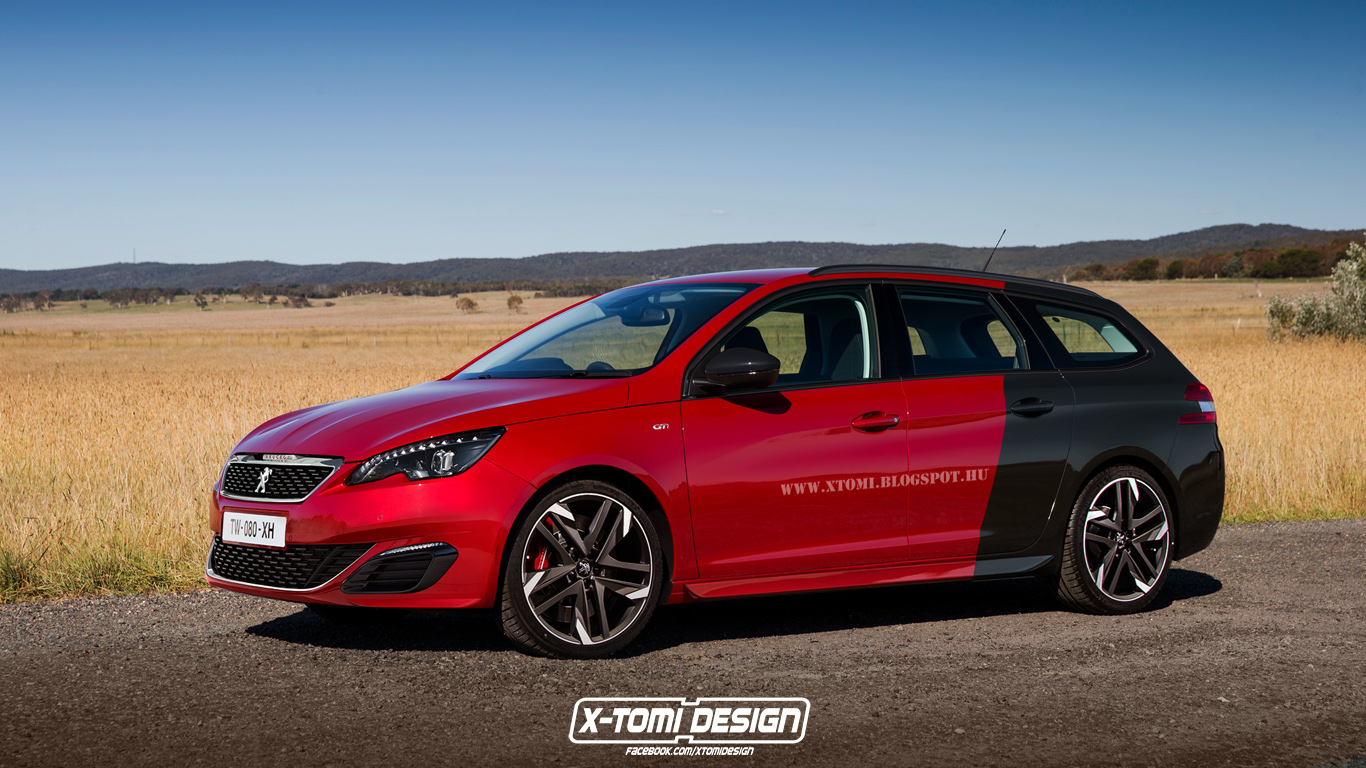 Surely, this is just a simple imagery exercise, as the carmaker does not intend to launch such an SW model. As a reminder, the Peugeot 308 GTi is coming with an evolutionary and fine design, the body style being lower to the ground and weighing 1,205 kg.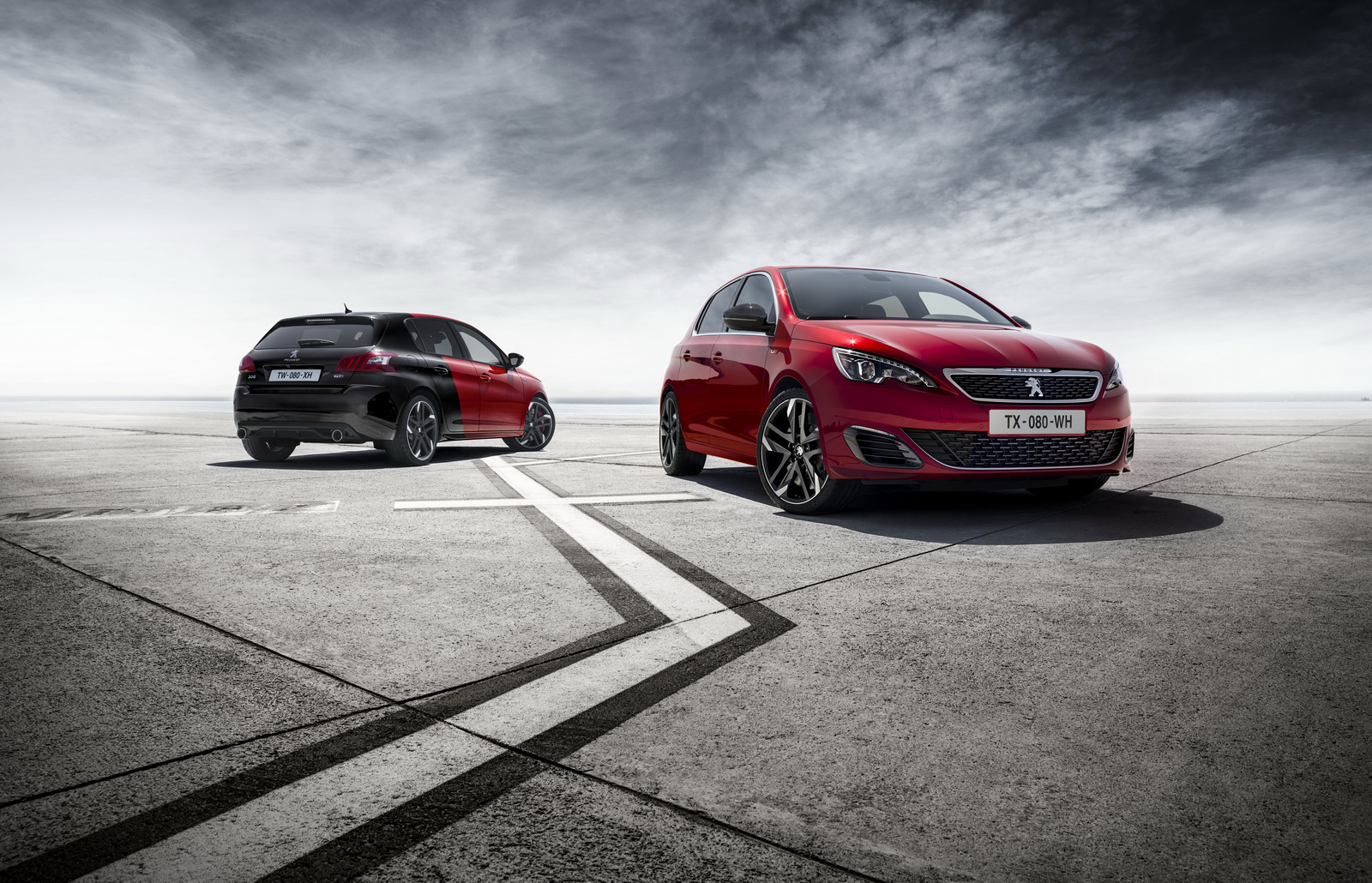 The overall design is complemented by the 18-inch alloy wheels, with 380 and 268 mm braking discs front and rear. Another updates include modified power steering or the Torsen limited-slip differential.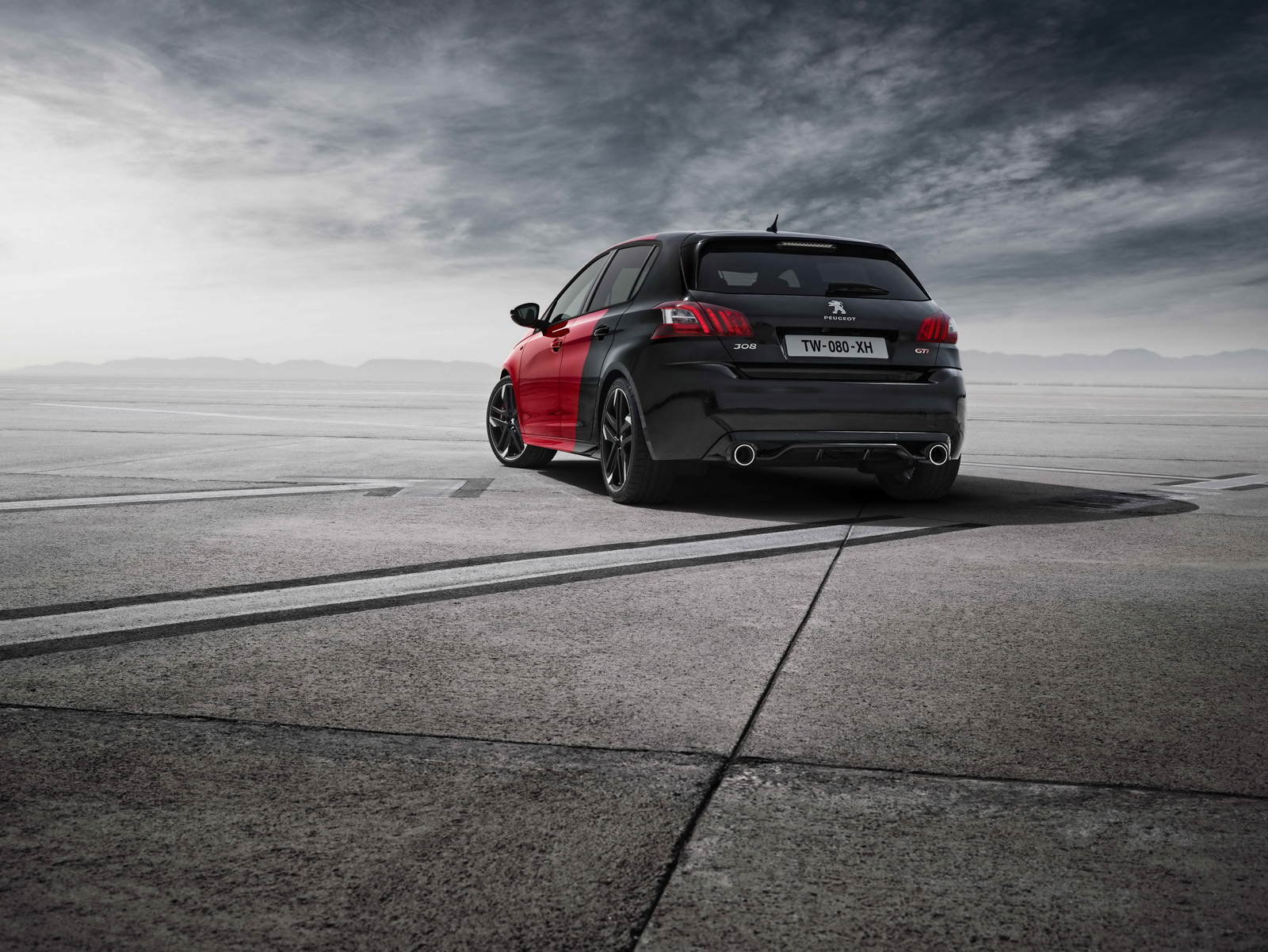 Under the hood, we might find the 1.6-liter turbocharged petrol burner, with power between 250 horsepower and 270 horsepower, both with the same 330 Nm of torque. The unit is hooked to six-speed manual transmission, which is enough to sprint from 0 to 100 km/h in a good 6.2 seconds.