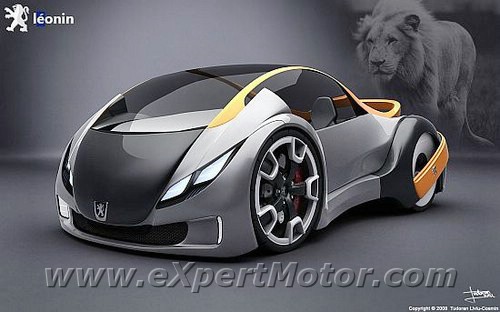 The car in this picture is the Peugeot Leonin concept, an interesting design from the French company.
Basically, the idea of the designer is that the car should be a hybrid with a battery under the hood and the motor at the read of the car. Because more and more people are buying vehicles, this car would be perfect for a crowded city. The Peugeot Leonin concept could reach speeds of around 160 km/h hour or 100 mph. The main materials which could be used for this project are carbon fiber and glass, but this is still just a concept. Like many other futuristic cars, the look is still pretty unfamiliar, but I am sure that this car would be able to achieve a great success in a few years. more pictures after the jump
You should also notice the idea that the designer had for the car's door.