Porsche has unveiled the one-off 911 GT3 RS sports car at the 2015 Geneva Motor Show and the model in question has been already spotted on the streets in Germany, while wearing a custom violet exterior finish.
The Porsche 911 GT3 RS is looking spectacular, especially since it can be easily recognized thanks to the wide rear wings, the more prominent splitter, the front wings with the air ducts, the dual exhaust system mounted in the center and a few more cool features, which complements the overall aggressive look.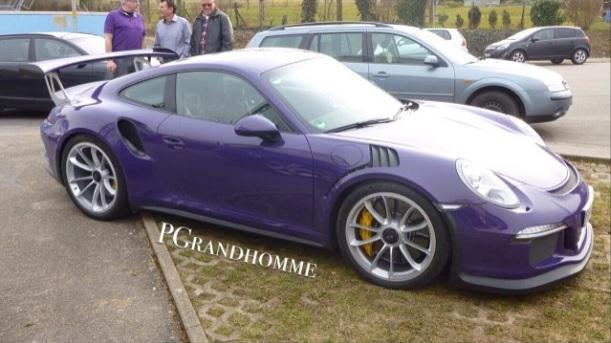 Inside, the sports car is also coming with some carbon fiber elements on the dashboard and in the door panels, the three-spoke steering wheels and a few more.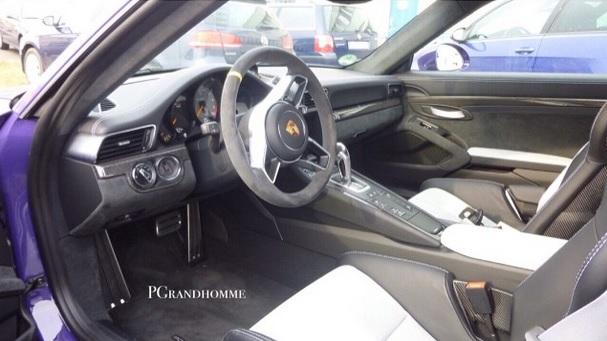 The Porsche 911 GT3 RS is real powerful, as it is fitted with a 4.0-liter naturally aspirated flat six-cylinder unit, developing a good 500 horsepower and 460 Nm of torque. This should be enough to sprint from 0 to 100 km/h in just 3.3 seconds, at a toping of 322 km/h.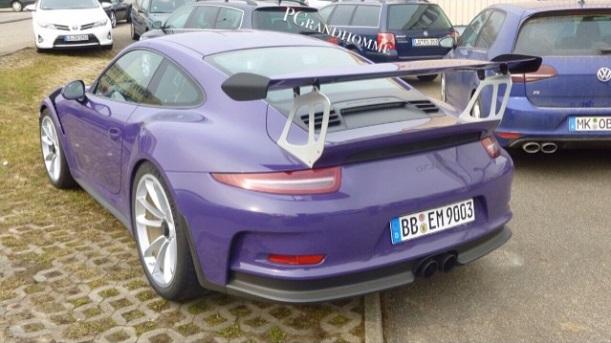 Once it will become available on the market, first in Germany, the Porsche 911 GT3 RS will come with a base price of 181,690 euros.