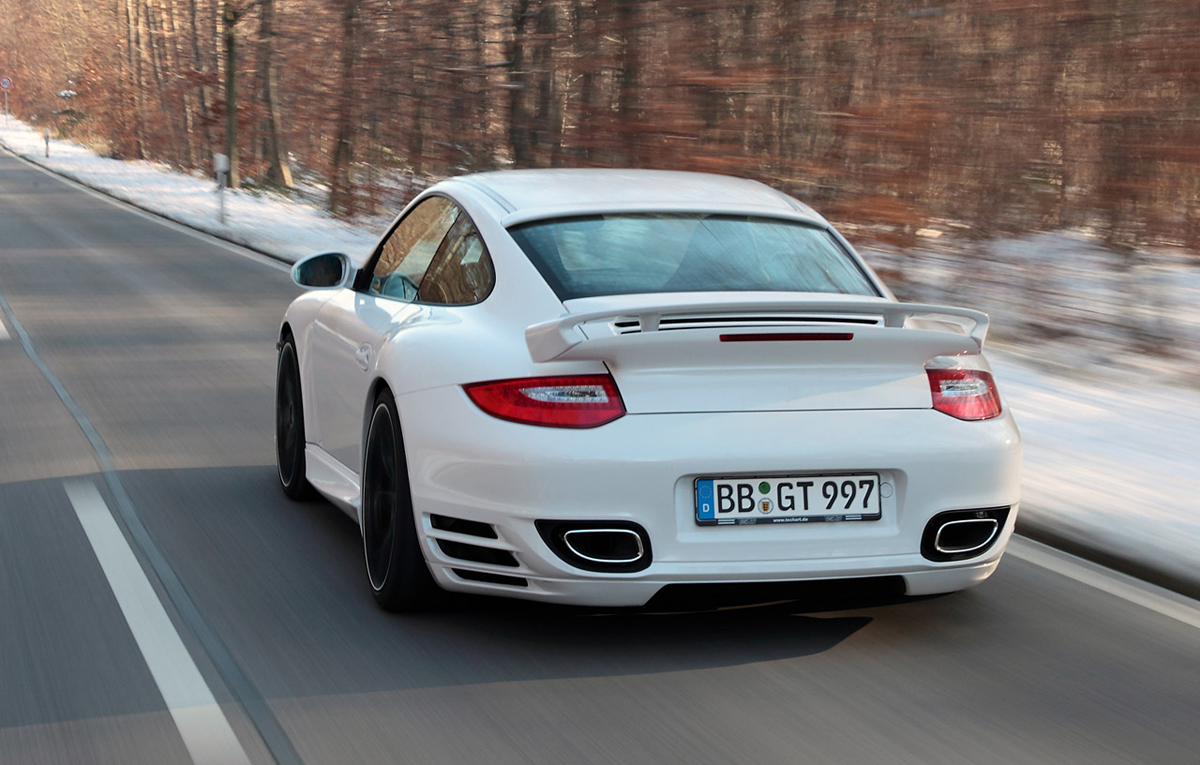 TechArt has unveiled few pictures of their package for Porsche 911 Turbo and 911 Turbo S, which will be presented at the Motor Show in Geneva.
Tuners from TechArt will present the package of changes for Porsche 911 Turbo and 911 Turbo S at the Geneva Motor Show. The changes start with two aerodynamic packages, which both have the ability to increase the press force and improve the air tightness around the two versions of the 911 Turbo. The couple of packages are called Aerokit I and Aerokit II.

TechArt also offers a range of alloy wheels for 911 Turbo made by forging, which are available in sizes up to 20 inches. To avoid problems caused by elements mounted on the road to reduce speed of cars in high traffic areas of pedestrians. The system that we are talking about will raise the front by 60 mm in a hydraulic mode, then back down when it exceeds 40 km/h.