Today we get the opportunity to see how the upcoming Cabrio variant of the Porsche 911 Turbo will look like thanks to some computer-generated images. The renderings are made by Theophilus Chin, a well-known designer which offered several other digital interpretations of upcoming models.
The open-top version of the German sports car retains all the major styling features of the Coupe model with just few minor changes visible due to the new roof configuration.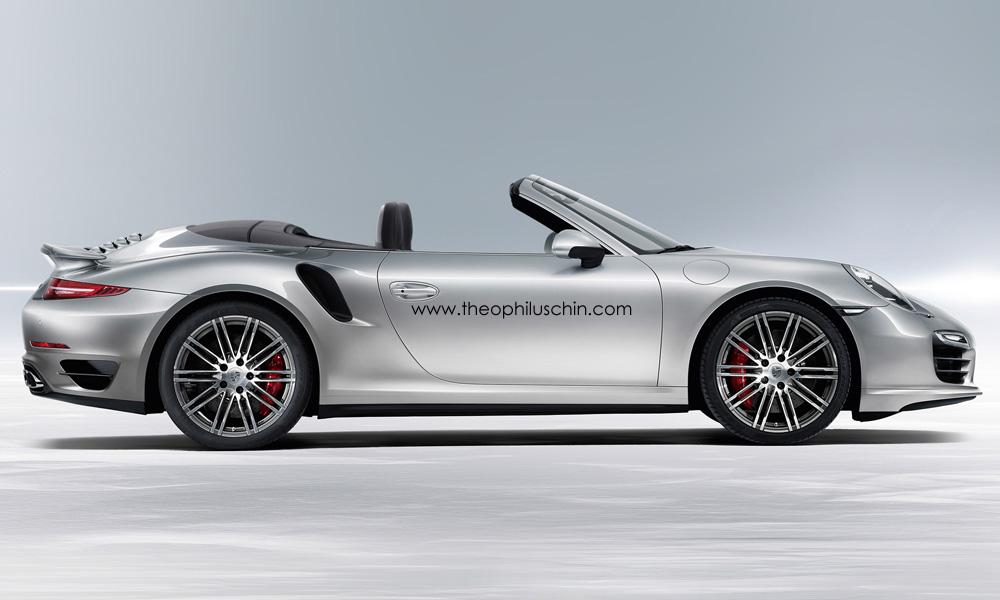 Under the bonnet we expect to see a 3.8-liter direct-injection unit producing 520 horsepower (Turbo) and 560 horsepower (Turbo S). A standard seven-speed dual-clutch PDK transmission will send the power to the wheels.

We expect to see the new 911 Turbo Cabrio at the next year's edition of the Geneva Motor Show. It will hit the dealerships next spring with pricing to start from $160,000 for the base model.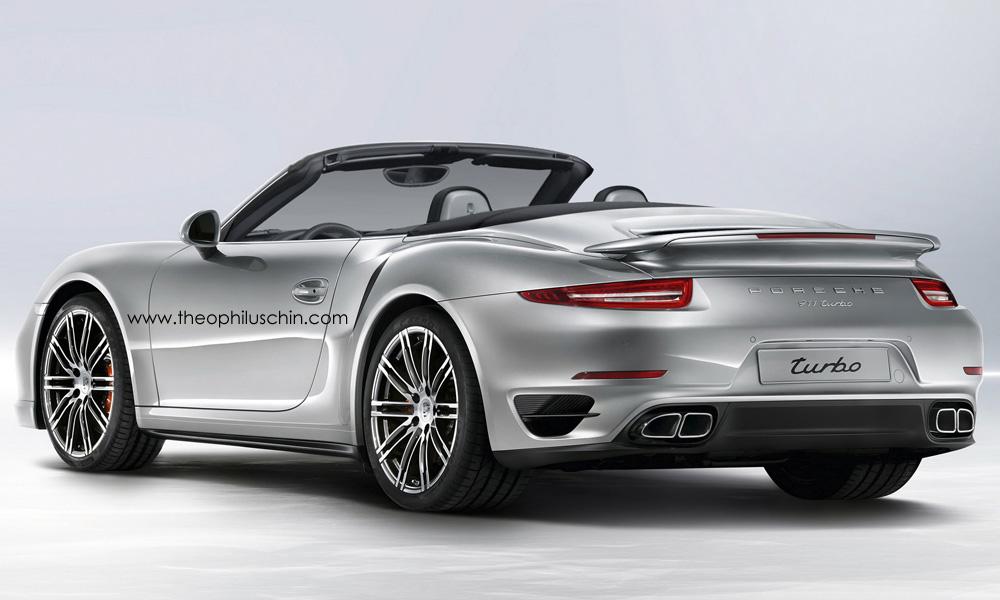 The more powerful Turbo S model is going to cost somewhere around the $200,000 mark.
Renderings: Theophilus Chin