The Porsche Exclusive division prepared a new bespoke car, this time based on the Cayman S. The German sports car got even more attractive thanks to the contribution of Porsche Exclusive, a division of the company that makes one-off cars.
The Cayman S already got some attention from them with a couple of previous kits, the current one being mainly focused on looks.

Inside, the company fitted the model with some nice Espresso leather upholstery as well as revised trim, new white inserts for the instrument dials as well as the Sport Chrono stopwatch dial.


You'll find some embroidered logos on the seats while other metallic accents will complete the tweaks. Exterior improvements include a new set of 20-inch SportTechno wheels that hide some contrasting brake calipers.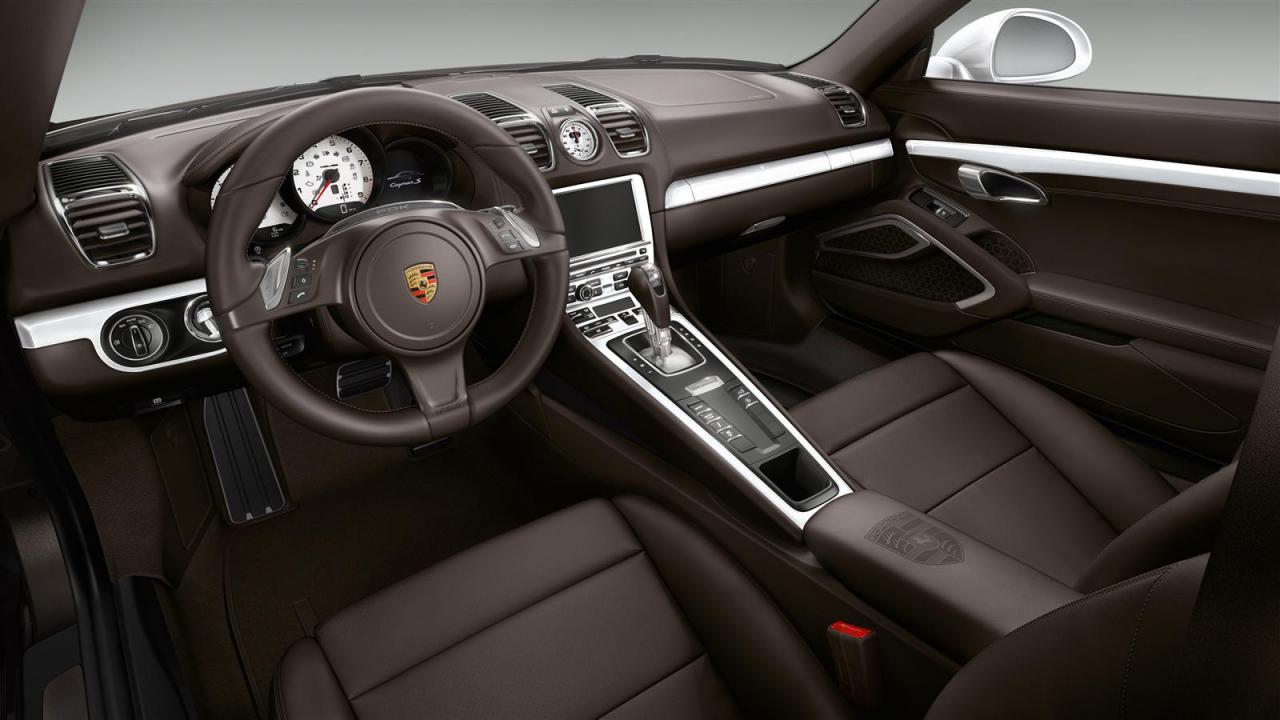 The darkened taillights are also a nice addition while black inserts on the side mirrors are also available. Porsche Exclusive provided no upgrades under the hood for this Cayman S.