This new Porsche design study/concept/styling exercise thing doesn't really seem to be featuring any of the German company's trademarks and that's because it's not done by Porsche.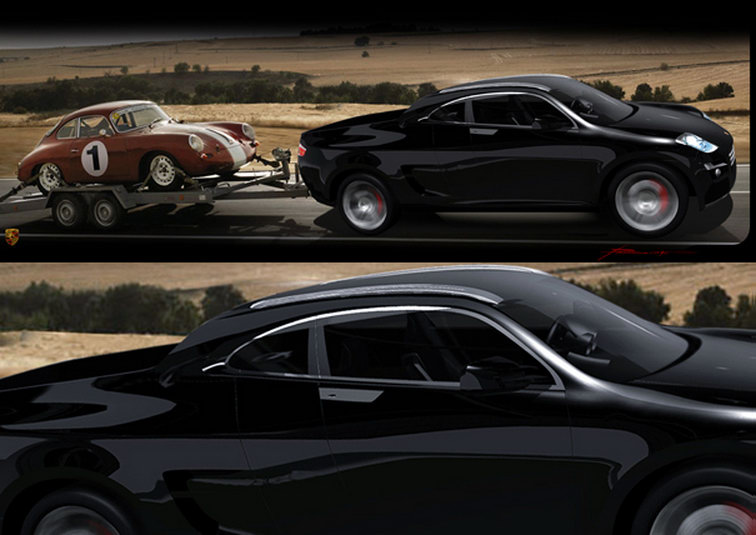 What this actually is, is another brainchild of designer Nouphone J. Bansasine who you may remember from the latest article on the Volvo SC90 4-door coupe.

Yep, on the same note of breaking with company tradition, this new Porsche is destined to be a pickup truck but, unlike any other pickup truck (well except maybe the Rinspeed Bedouin) it's not going to be carrying logs or construction equipment around but something rather more interesting.
Ever found your Porsche 911 to be unable to carry something heavy without dragging it's backside along the ground? Ever considered that your Cayenne's boot doesn't deserve any difficult usage? Than worry no more, the TranSport Pickup will help you carry that half a ton of gold you need to ferry around town on a weekly basis with no problems whatsoever.
If however you want to be serious, this could be a general competitor for the Cadillac Escalade EXT. Make that a Cadillac Escalade EXT killer.