The well known social network is seriously getting around. It seems Facebook has gotten to be so important to automotive manufacturers that Porsche decided to do a special version of the 911 GT3 R Hybrid.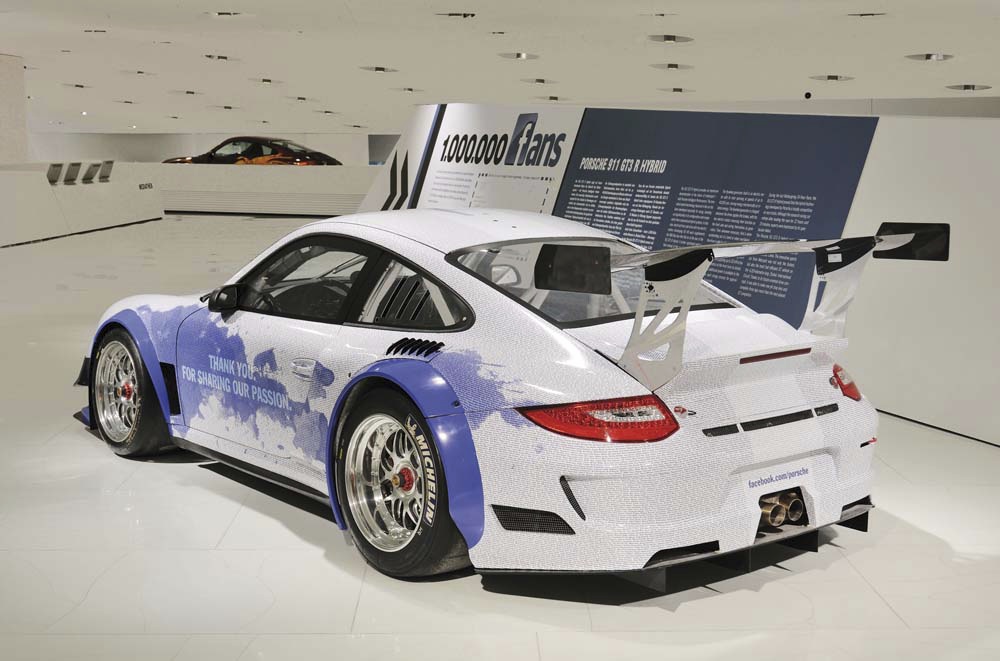 The special 911 GT3 R Hybrid is created in celebration of the company's Facebook page getting more than one million fans.

No silly contest is at play, nothing important really happened and nor did anybody have to get an awkward tattoo for the special edition Porsche.
What the Germans did is pretty simple, they took one of their Porsche 911 GT3 R Hybrid racers and gave it a unique paint job.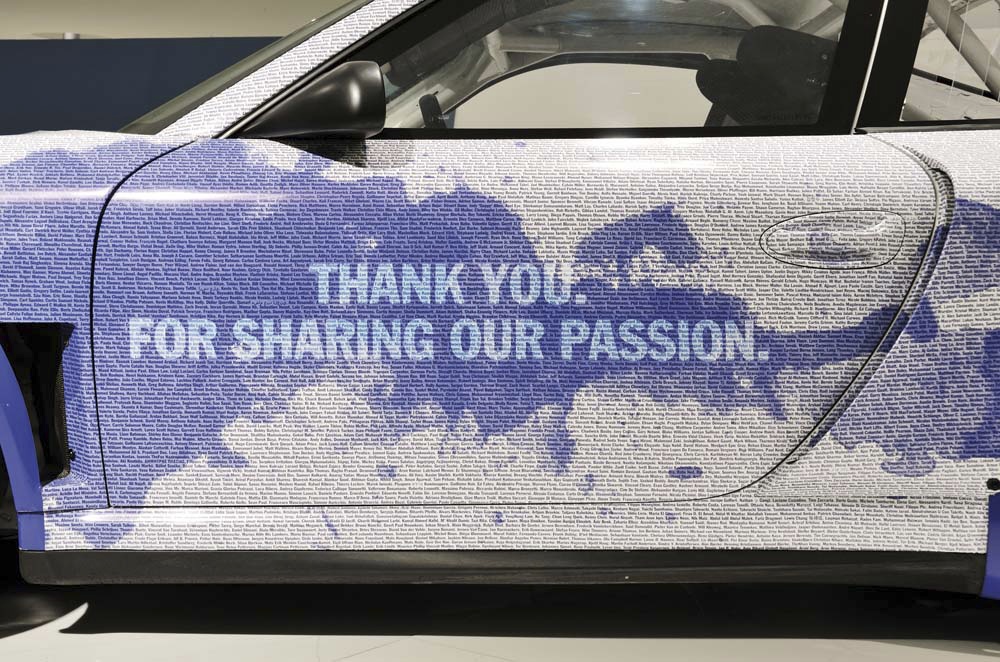 The paint on the car contains a print of the signatures of over 27.000 Porsche fans. Sure, a million signatures would have been more impressive but since this particular Porsche 911 GT3 R Hybrid will be displayed at a museum it's nice to make everything readable.
Oh and that museum I was talking about is the biggest one for fanatics, the Porsche Museum in Stuttgart.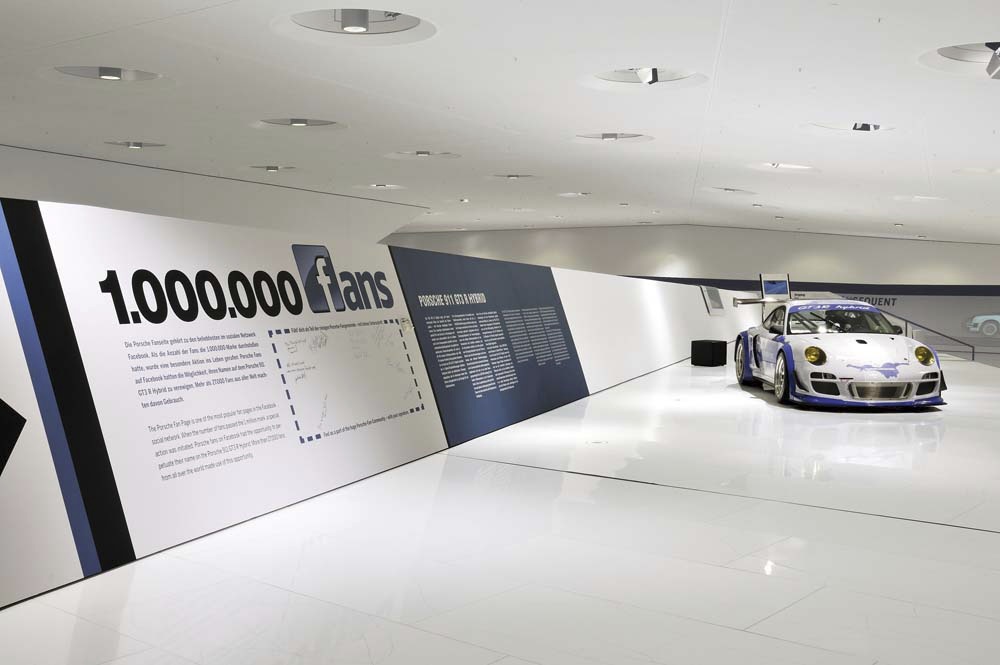 For those of you who aren't fans of the aforementioned brand, the Porsche 911 GT3 R Hybrid is powered by a tandem made up of a couple of electric motors capable of 80 horsepower each and a more traditional flat 6 engine sized at 4.0 liters that churns out 480 ponies.