The British people from Project Kahn revealed yet another tuning package for the current Audi Q7 after few months ago they introduced a package that brings as in this case, only styling tweaks with no performance upgrades. If at the previous package Project Kahn attached only few renderings, this time we can clearly see all the improvements as they provided live photos with the revised model.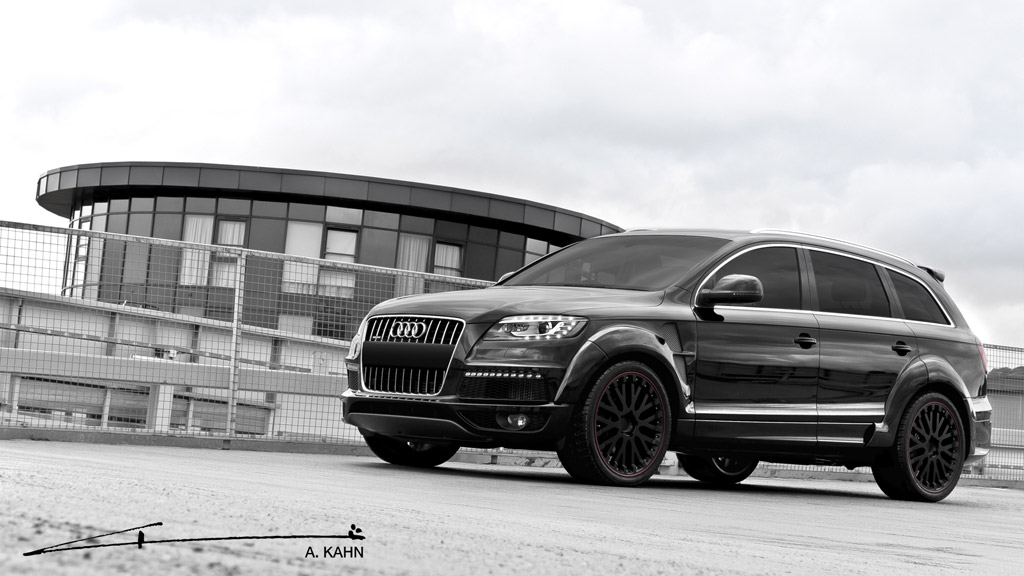 In terms of styling, the German SUV gets a wide bodykit including new front and rear spoilers, LED lights, wider wheel arches and numerous chromed accents. The exterior tweaks are completed by a new set of 22-inch RSX alloy wheels available with both red and white outline and fitted with bulkier tires.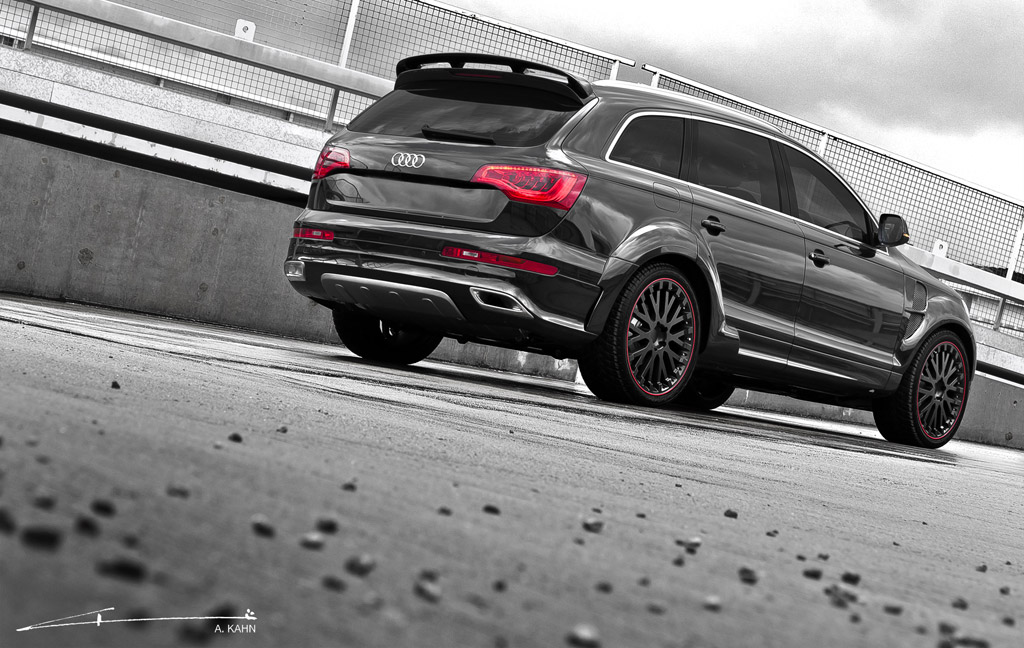 As mentioned above, there are no performance upgrades available for Project Kahn's Audi Q7 but besides the aesthetic tweaks, the British tuner added a new sport suspension able to improve the ride and a revised exhaust system. Inside, Project Kahn offers a variety of improvements such as new leather upholsteries, carbon fiber trim but also aluminum and wood components, all for an elegant but also sporty appearance.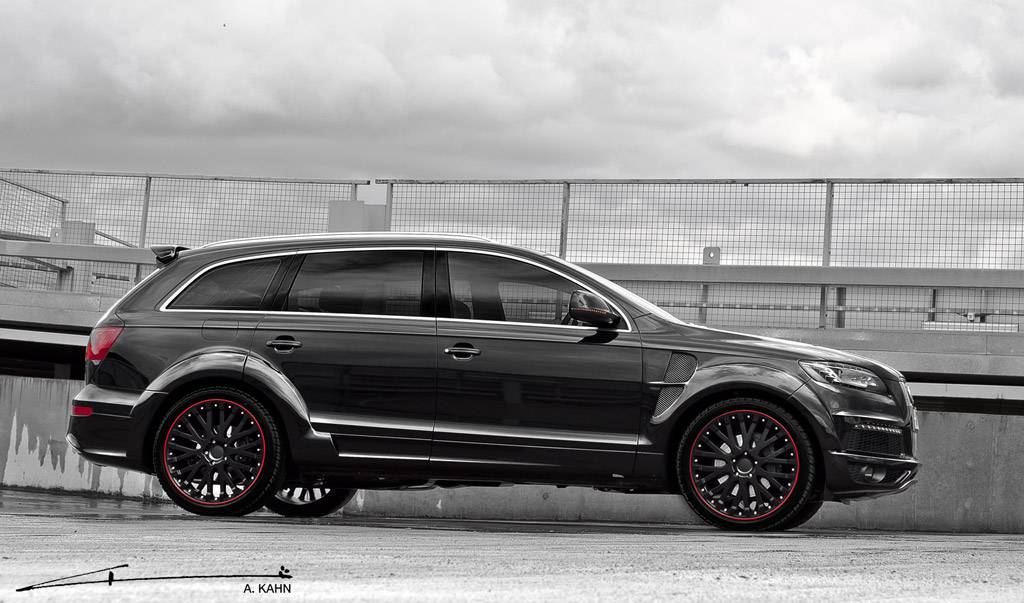 "Following on from the hugely successful Audi TR8, TT GT Coupe and the Project Kahn Audi A5, it was only a matter of time before the company would signature stamp an enigmatic dalliance with the Audi Q7. Afzal Kahn's philosophy was always to combine mechanical perfection and exterior beauty, and A. Kahn Design's black and white Audi Q7's are wholly unmistakable, with every external modification serving to coax greater performance from the car," says the British company.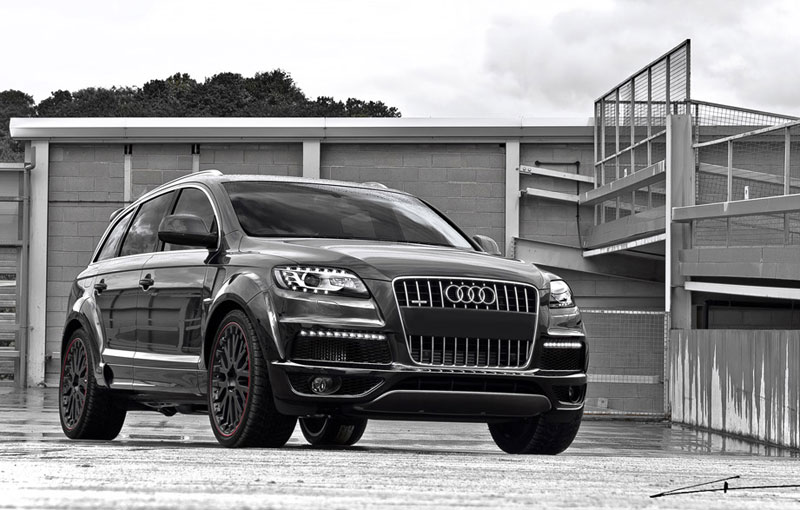 Even the current Q7 is close to be replaced by the next-generation, the British tuners managed to refresh its appearance and make it more attractive. For now, there are no pricing details on the new Audi Q7 tuning package from Project Kahn but be sure you will get all the details you want by contacting the tuning house or visiting their office. "Climb aboard the Q7 and you'll find a superior bespoke touch. We provide our customers with the opportunity to express one's individuality. And they can have, should they wish, have a tailor made interior complete to their very own specifications," conclude the tuner.