It was only a few days ago when we were discussing the new Honda Accord Hybrid, which will only be available in US beginning with October. As we speak however, the units were brought to sales in Japan, where things are moving even faster.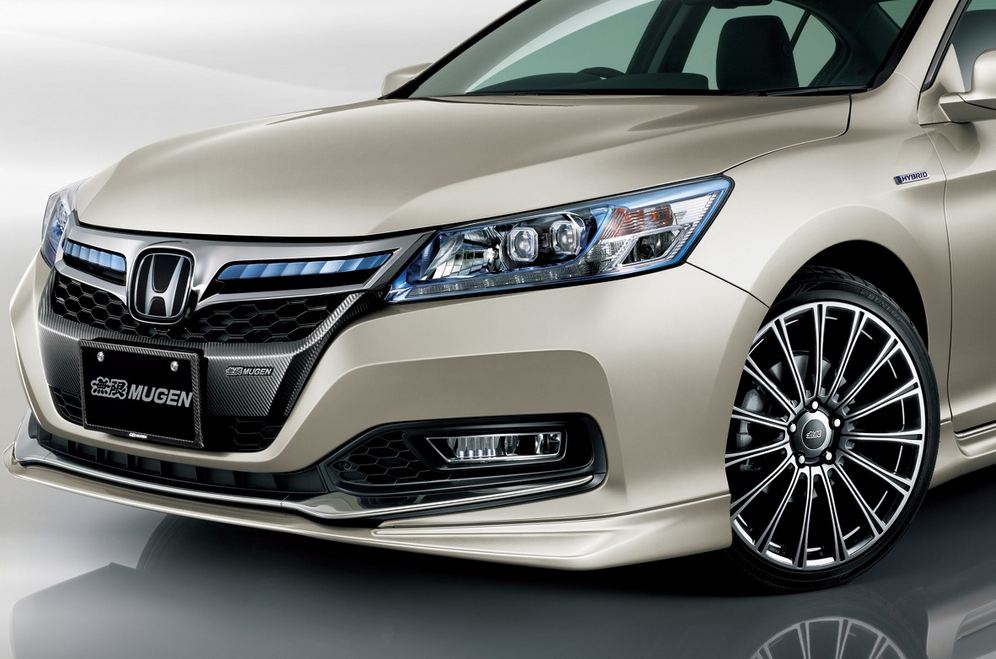 According to Mugen, the official tuning company that works close to Honda, a tuned version was prepared. As expected, the new assembly incorporates some of the most desirable optional features. Moreover, it adds a slightly different appearance to the new Honda Accord Hybrid.
For starters, we can easily notice how it all looks more aerodynamic, mostly because of the boot lid spoiler, the back and forth aprons that bend over the bumpers and the carbon fiber grille.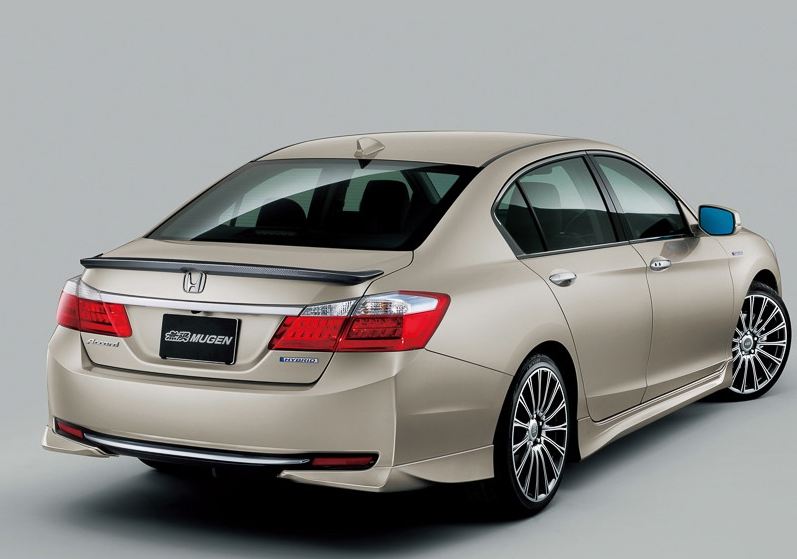 Among the other options available on this Honda Accord Hybrid we can mention the sports suspensions, that make the unit a little bit lower, plus the attractive wheels made from a light alloy and measuring 19 inch.
Of course that Mugen could not help but inscribe its logo on the new Honda Accord Hybrid, especially on the oil filler caps and on the bolts.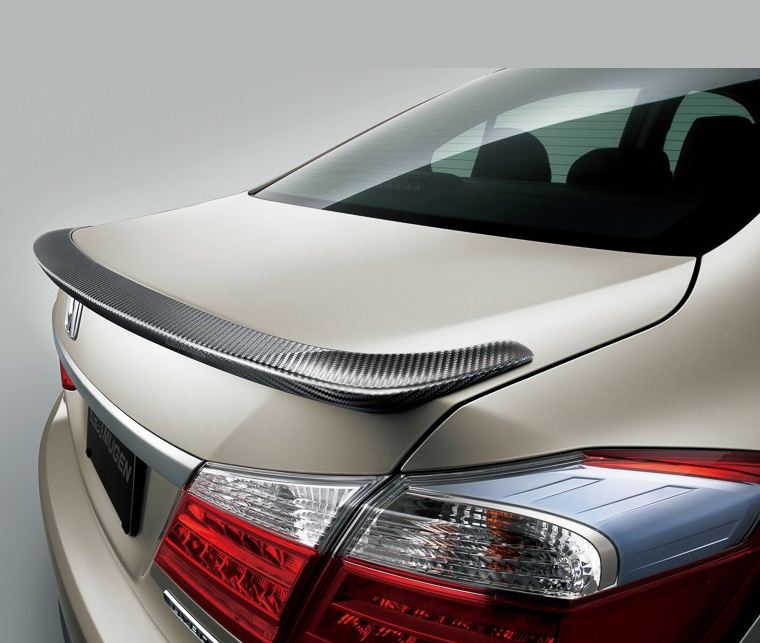 Does this looks like a sport tuning to you or do you think there was room for more changes?
http://www.youtube.com/watch?v=2BxXURVEdNI