With less than three months up to the official unveiling at Frankfurt Motor Show, the 2014 new Mini Cooper was spied at ease, once again.
As we can see from the photos, the unit tries to stay well hidden, even though it does not entirely succeed. And what we strikes us from a distance is the fact that the Mini Cooper we all got used to is no longer that… mini!
In fact, the Mini Cooper of 2014 will be both wider and longer, with an enhanced longer bonnet thanks to the smaller frontal grille and much thinner A pillars. As for the headlight units, they are literally huge!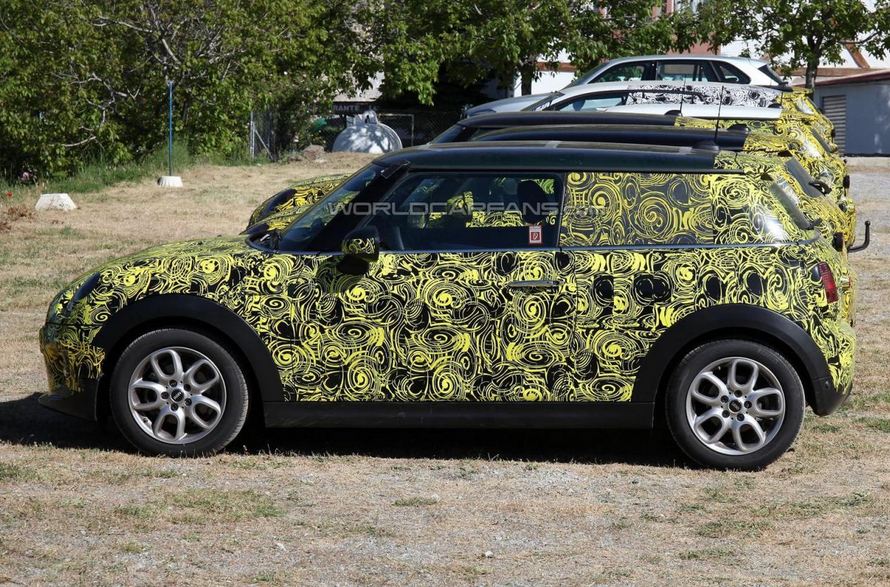 Making the trespassing on inside, we get to notice another change of pattern of our little Mini Cooper – the replacement of the already popular center mounted speedometer with a more conventional instrument cluster.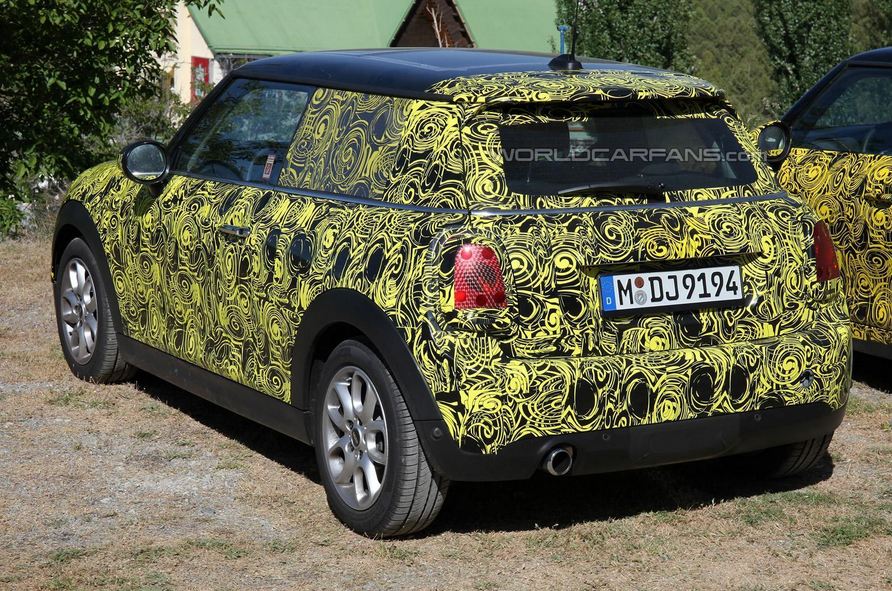 The standard units are expected to be equipped with 3 cylinder engines, twin powered. Alternatives may consist from turbo gasoline engines at 1.6 liters.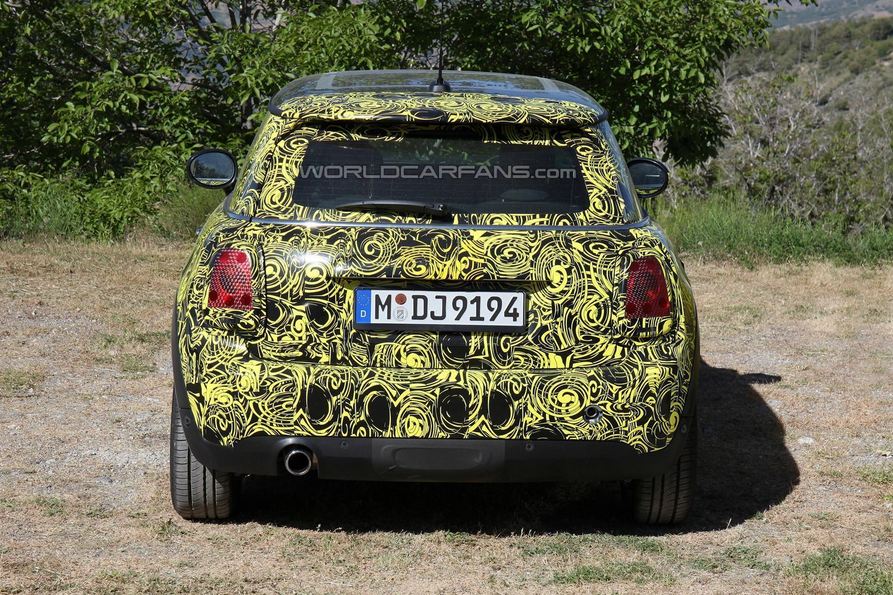 That's all about the soon to be launched Mini Cooper, for now! Stay glued as more details are expected to surface in the weeks and months to come.