I know I know, so what if some crummy French hatchback improved upon it's own time on the Nurburgring Nordschliefe, it doesn't really mater right?
If you are able to look past the well aged preconceptions this sort of thing may entail, you will actually find that if the hottest Renaultsport Megane RS has a new record on the 'Ring, it's actually very important.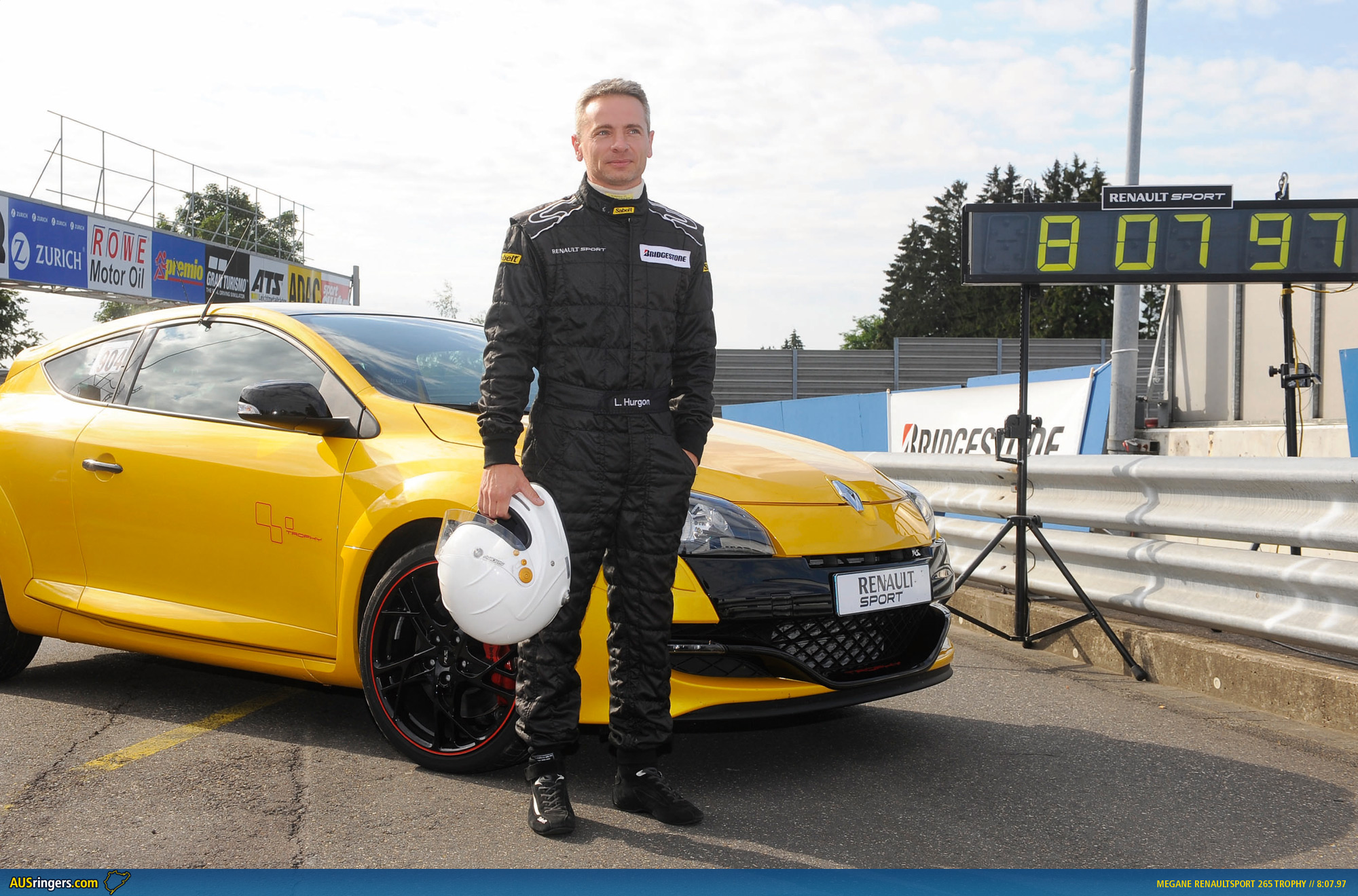 As important as setting a new absolute record around the Green Hell for all front wheel drive production models.

That's exactly what the French did, using their recently launched Renaultsport Megane RS Trophy 265 setting a new best time of just under 8 minutes and 8 seconds.
Officially ranked at 8.07.97, this time is faster than the previous front wheel drive record holding Renault Megane R26.R by a pretty respectable 9 seconds.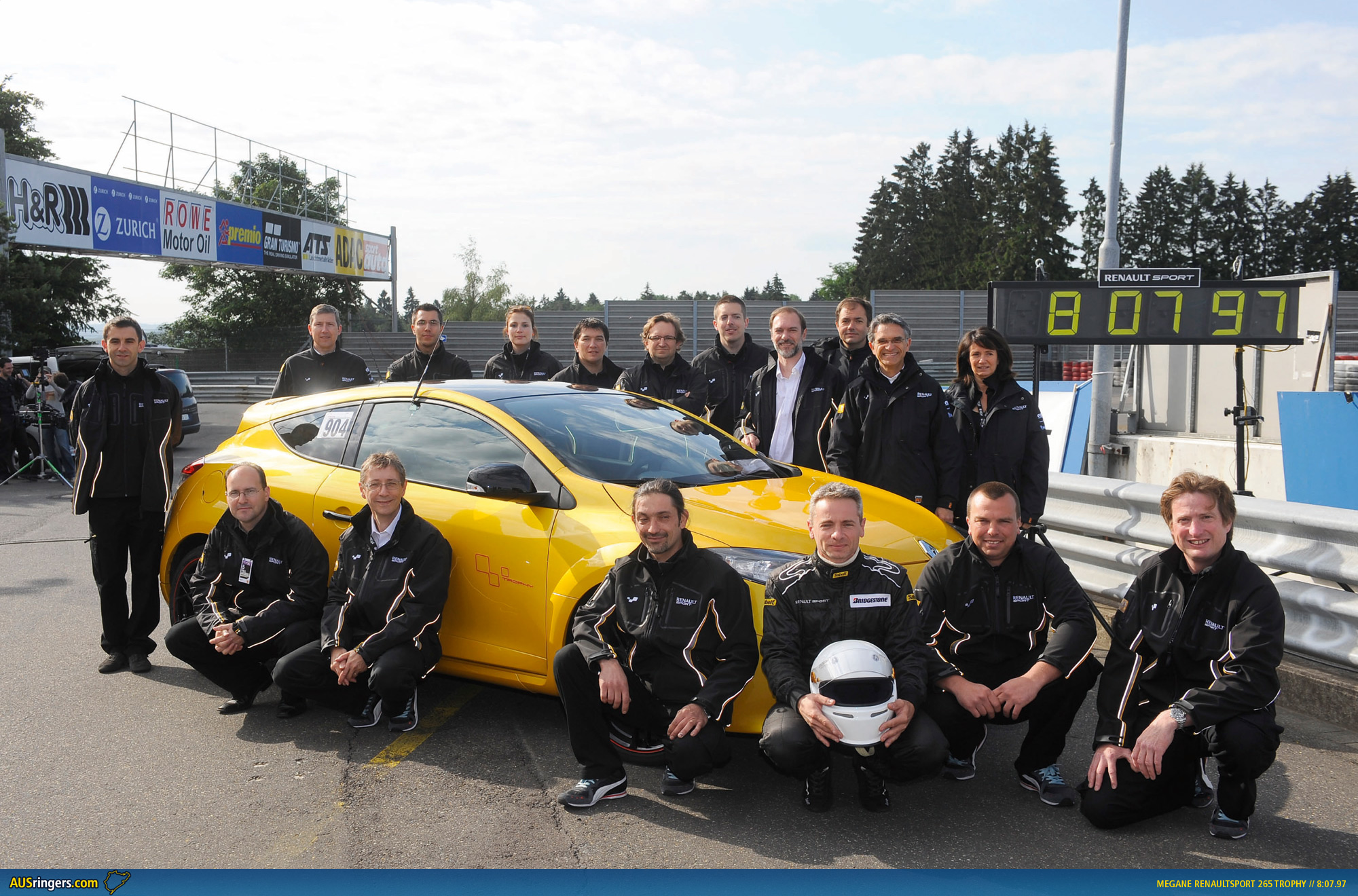 It's important to remind ourselves that what we're dealing with is a front wheel drive hot hatch, a car that may pretty easily find a few brothers that look similar in your generic supermarket parking lot.
Behind the wheel, we find a man almost none of you have ever heard of because he's "just" a development driver for Renault Sport, Laurent Hurgon.
There are two very important other things to mention about the Renault Megane RS Trophy grabbing the Nurburgring lap record and setting a more than respectable time in the process.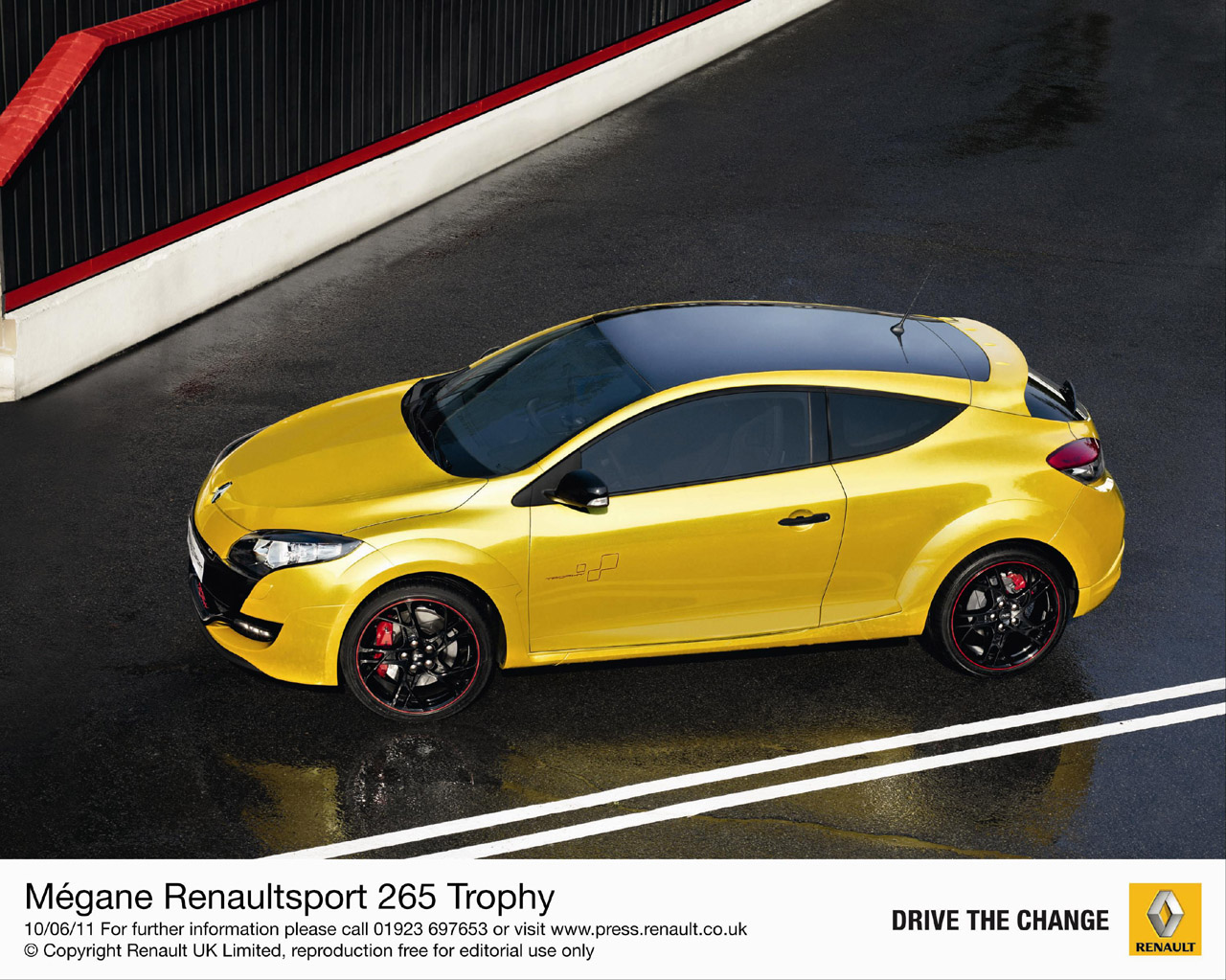 Firstly, this 8.07.97 time around the Nordschleife is actually faster than some "purer" performance cars out there like the BMW 1 M Sport Coupe, Audi TT-RS and even the Porsche Cayman.
And secondly, just like previous very hot Renault Meganes, the RS Trophy is the sort of car you only drive on weekends or special occasions. It may be fast and fun to drive, but it's not really cut out to be a daily driver or have comfort in any significant amount.
Comfort and such things may be an issue, but as far as performance goes, the Renault Megane RS Trophy seems to cover all the basis. The Cup chassis is one of the finest you can have, the advanced limited slip differential contributes enormously to cornering speeds which can later on be scrubbed off by the fade free brakes.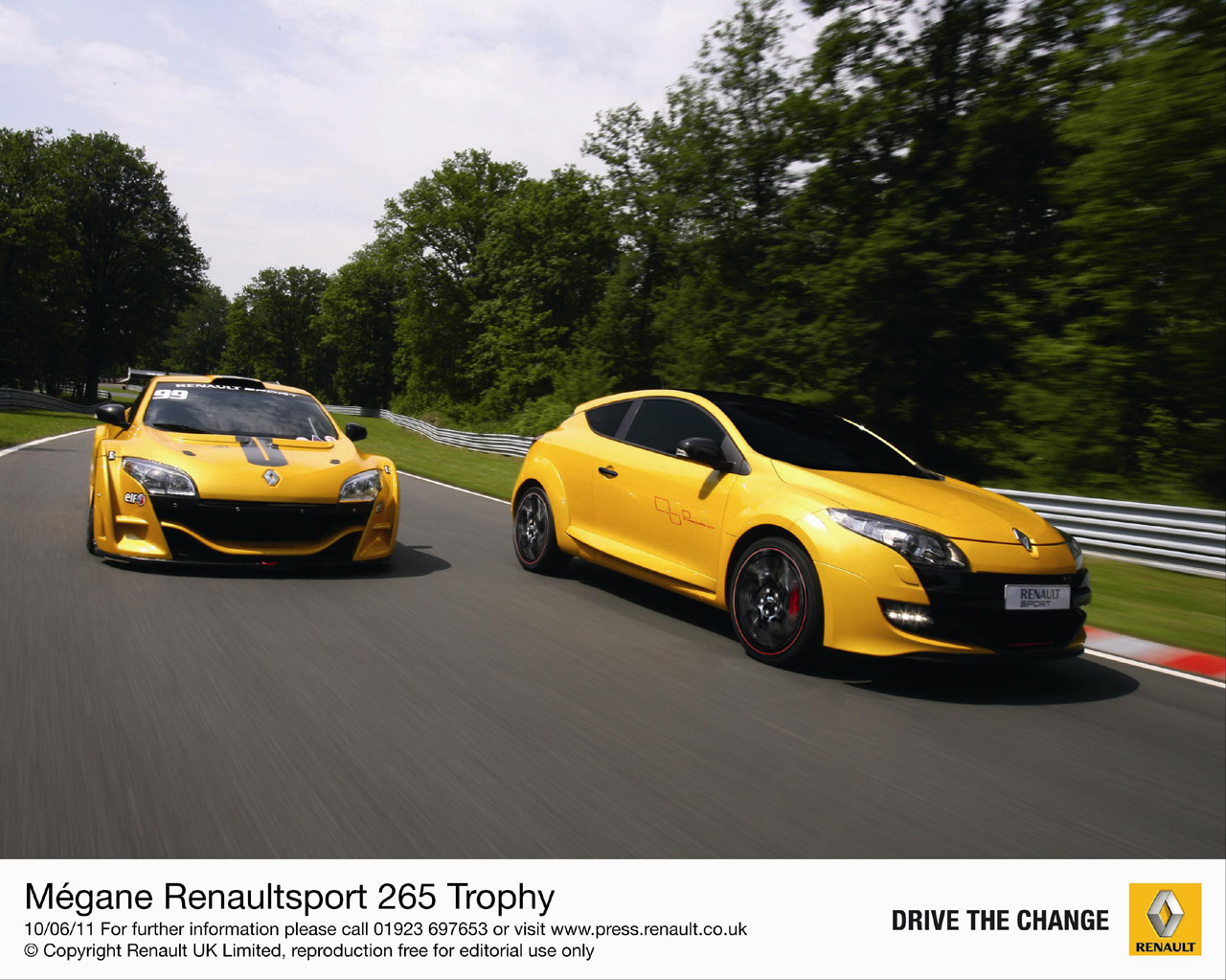 Couple all these with the turbocharged engine and the 265 horsepower it has to offer and even though we are impressed, you can't help but feel slightly ambivalent about the track time Renault achieved with their Megane RS Trophy around the Nurburgring.