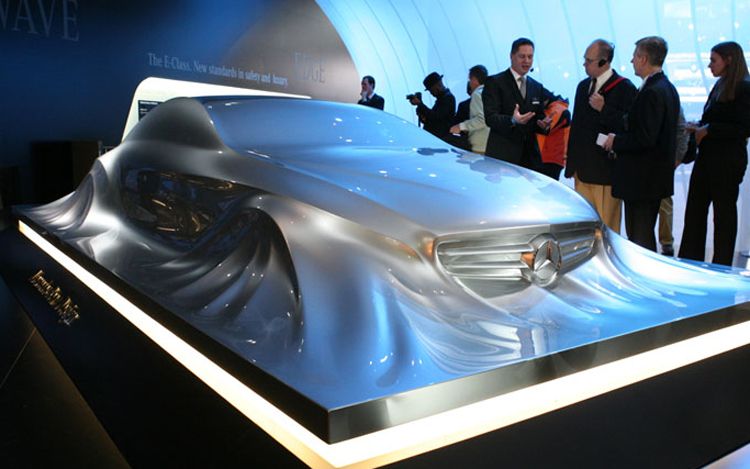 Mercedes has set out in their stand from Detroit, a sculpture that is trying to raise at the rank of art, the philosophy of the designers in Stuttgart.
Even if Detroit Auto Show hosts the most important ceremony of the beginning of the year, Mercedes thought that among so many new models to flock at their stand a sculpture, ready to evoke the spirit of creativity of the designers who work for the manufacturer in Stuttgart.

The sculpture, which shows the silhouette of Mercedes a concept that gives life to fluid silver, will be on display in Detroit along with two premieres of the German manufacturer: Mercedes E-Klasse Cabriolet and SLS AMG. Gorden Wagener, Mercedes design director, said that the people behind the German models translate the artistic inspiration in a new design philosophy that combines style and harmony with passion. Mercedes lines are clear, consistent, harmonious, but at the same time emotional.