The newly arrived Skoda Superb Combi is popping up in our news again, this time the model being rendered wearing the vRS body style.
Surely that the Skoda Czech based manufacturer will never build up a sportier version of the Superb Combi, due to the already poor demand that the model is facing, but it is fun watching these two renderings signed by RM Design.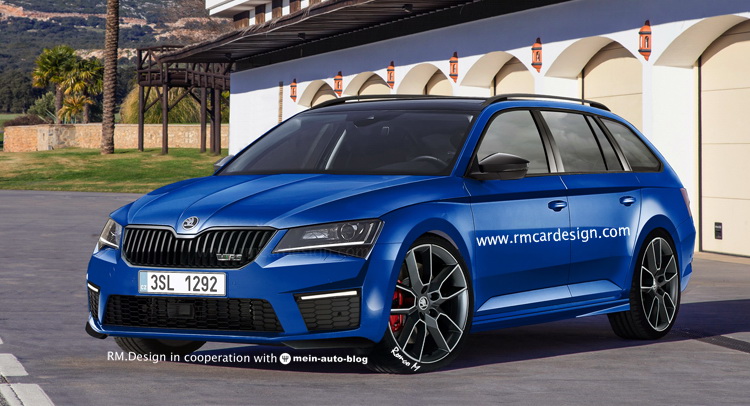 We are looking at a much sportier version, the vRS coming with new front and rear bumpers, updated tailpipes, wider wheel arches, an aggressive hood as well as one-off customized alloy wheels. Under the hood, the model should pack the same engine lineup fitted on the Skoda Superb Combi.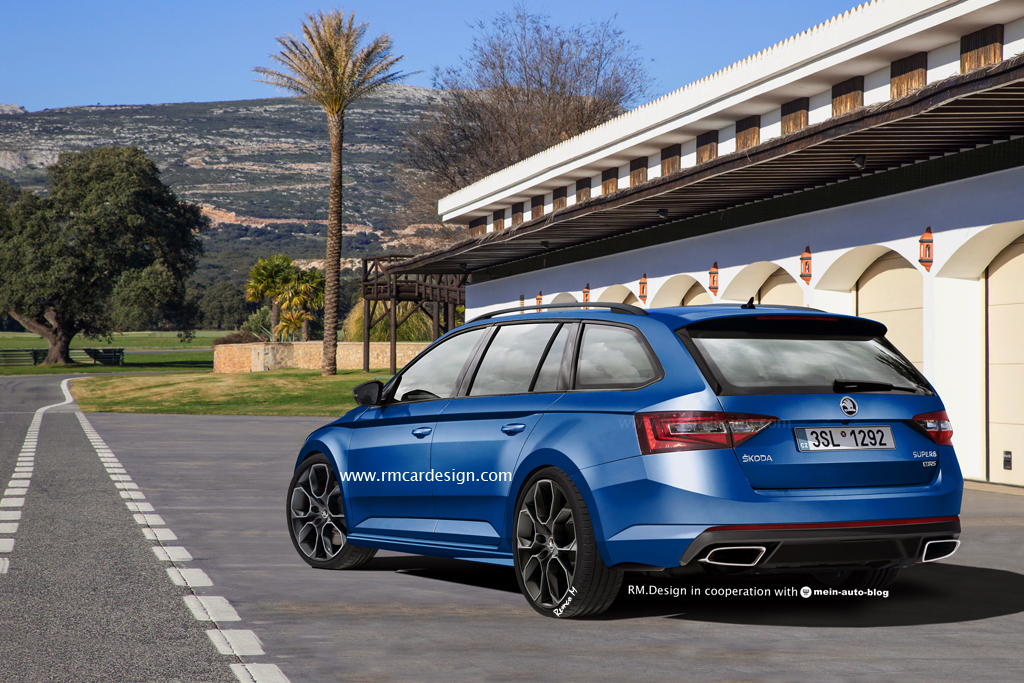 In the Skoda Superb Combi, the engine department comes with five TSI petrol burners as well as three TDI diesels, fitting stop/start technology or brake energy recovery system. The petrol engines are boasting with power between 125 horsepower and 280 horsepower, while the diesels output between 120 horsepower and 190 horsepower.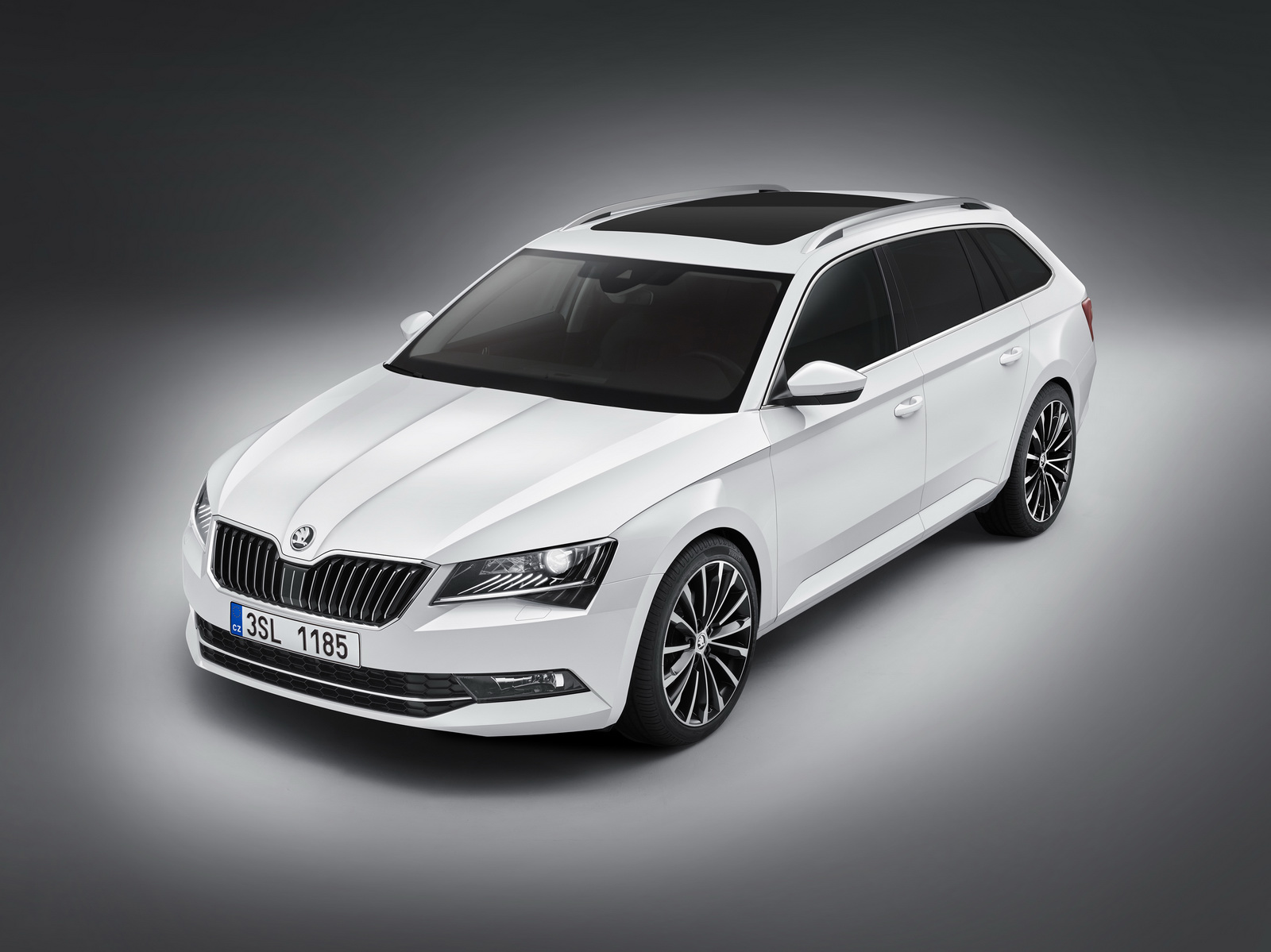 The new Skoda Superb Combi is the direct competitor of the new Ford Mondeo Sportback which is packing the 2.0-liter EcoBoost, with 240 horsepower.