Just in case you've bought yourself a new Mercedes Benz E Class Convertible and you reckon you're going to slip under the radar with it there's two things you may need.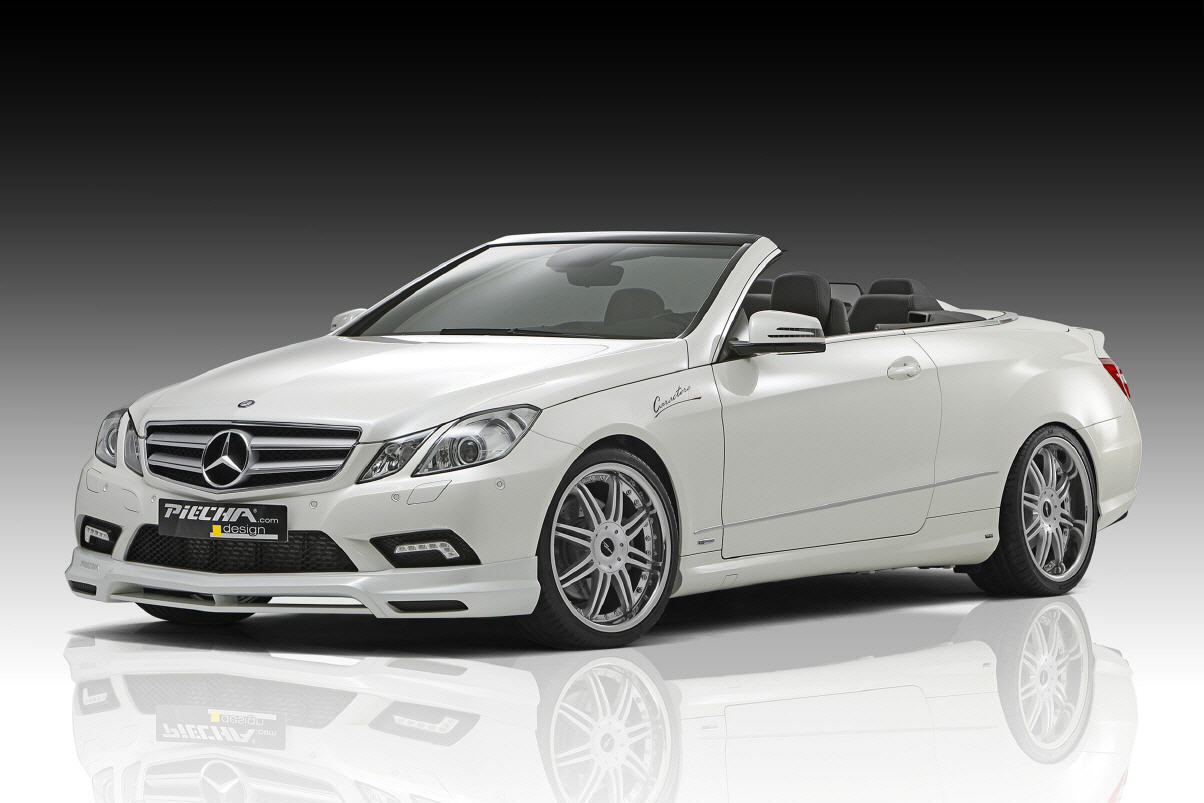 Firstly, a head exam and secondly, some help from a German tuner called Piecha Design.

This is because Piecha Design have come up with what they call a complete tuning package for the W207 E Class Convertible.
There are a few things about this tuning job on the Mercedes E Class. If you were hoping to have a massive fire-breathing engine that's fueled by stuff that usually goes into rockets you're going to be disappointed.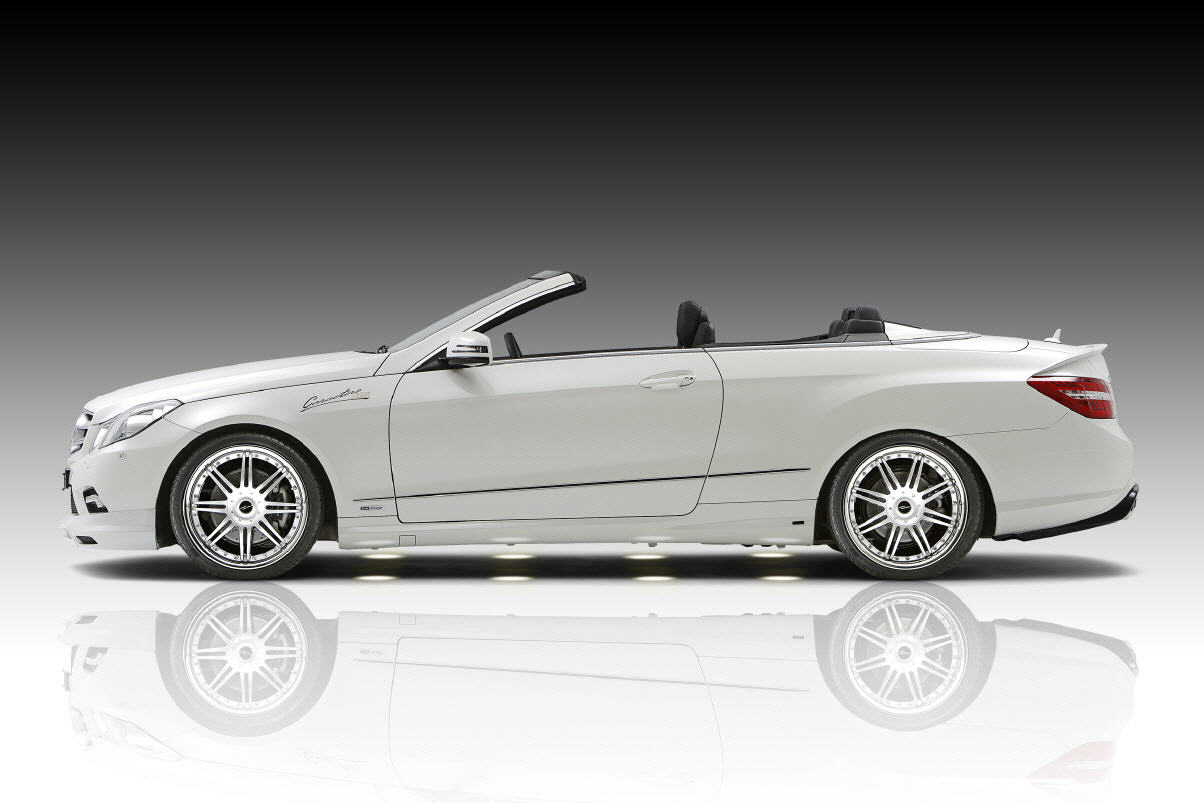 Apart from giving you a quad exhaust system the engine is untouched. And even so, the exhaust is tuned up for a meatier noise rather than better breathing of the powerplant.
Since it's clear that Piecha Design's tuning package isn't all that complete let's admit that the E Class Convertible is quite an aggressive looking machine in this trim.
The changes to the body work include a new front spoiler lip, a new boot lid spoiler and the rear diffuser needed to best showcase your new exhaust system.
The new, 19 inch wheels are about as much bling as you can fit to the Mercedes E Class Convertible without changes to the suspension and the tires barely sit around them like strands of elastic.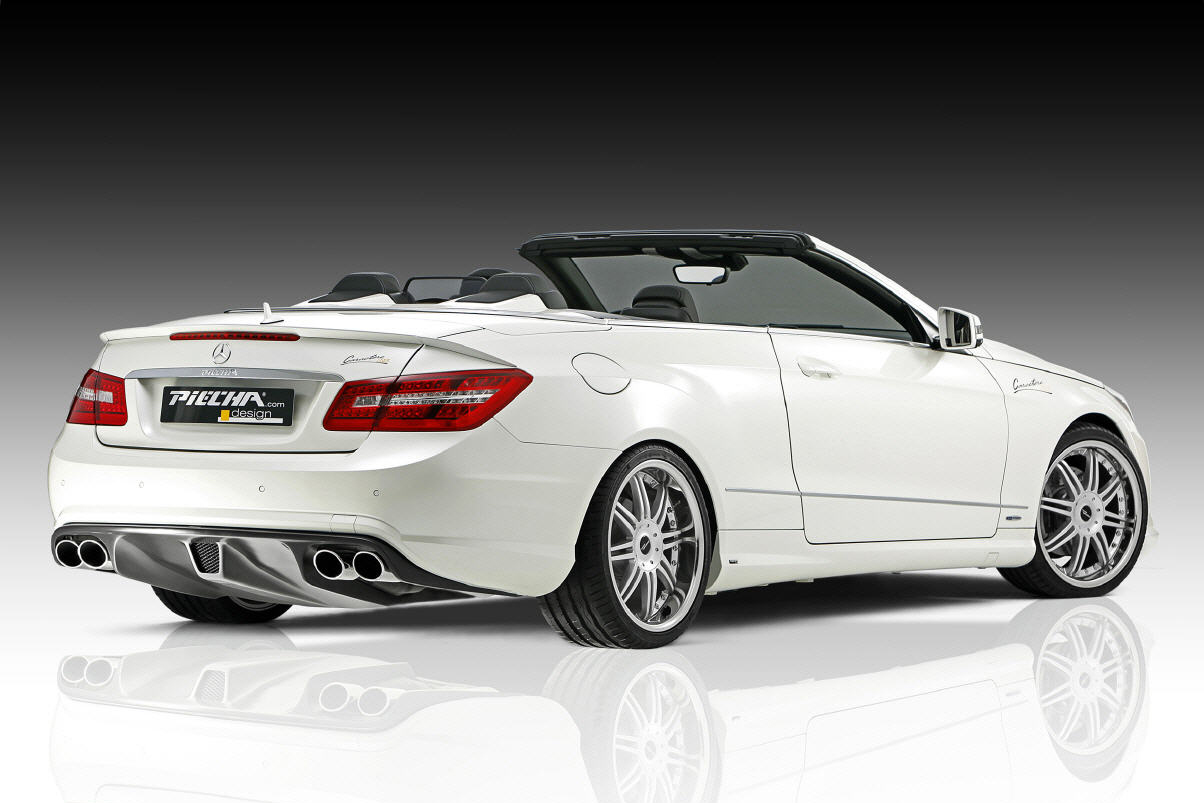 There's some electronic fiddling offered by this pack from Piecha Design for the interior but there's only one thing you'll want actually, it's a modification to the roof system which enables it to be put up on the move at speeds below 31 mph.