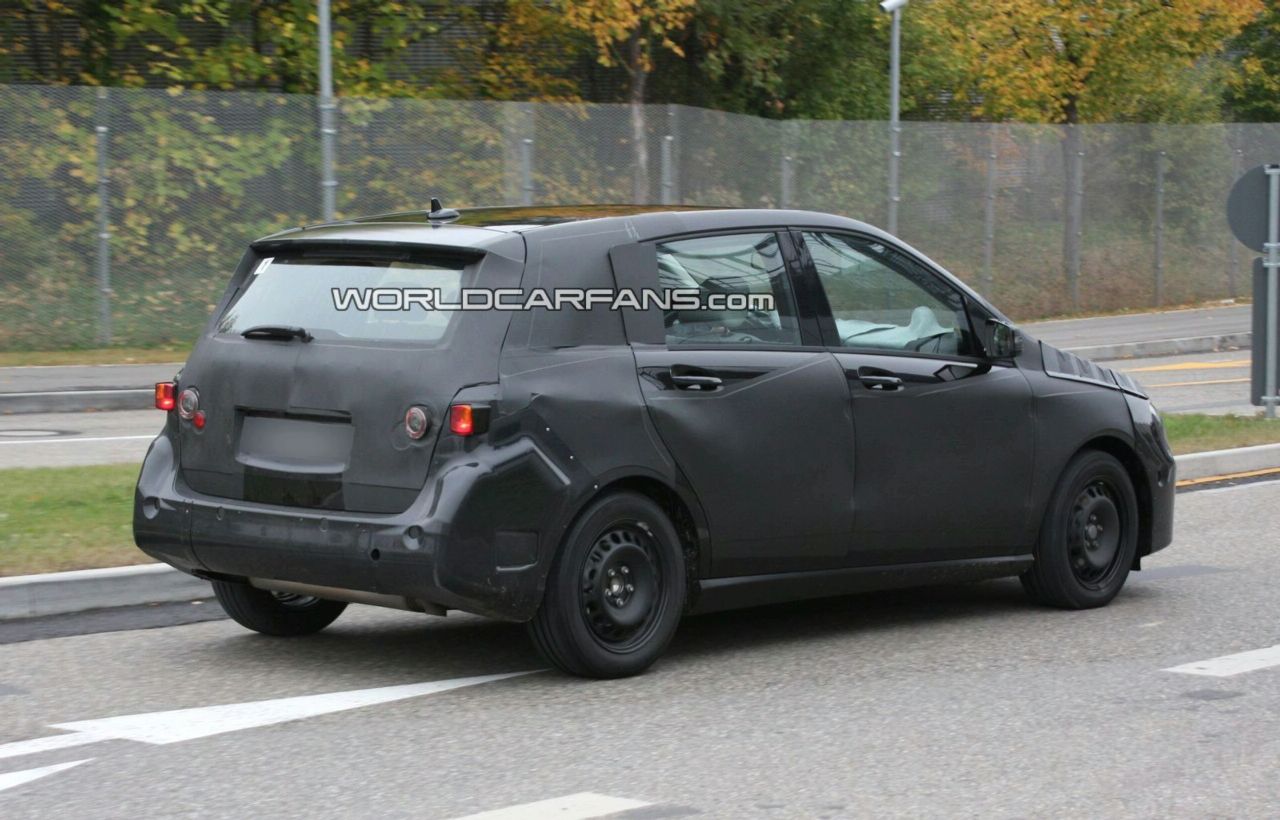 When appears some spy photos with some Mercedes models, few people writes about them; sometime no one writes about them. Now there are some new spy photos with the new 2011 Mercedes B Class. The B Class production of Mercedes started in 2005 and there is a new model named 2011 Mercedes B Class that is about to come in the next years.
This new facelift of B Class will have a modified grille, bumper and headlights. This B Class was expected to come in 2008's spring but since then, the silence installed, until now. On 2011 Mercedes B Class will be available a 1.8 liter petrol engine producing 114 bhp and a torque of 114 lb. There will be no 2.0 liter engine on 2011 Mercedes B Class.
I can't see the details of 2011 Mercedes B Class from these spy photos but I can see the shape and I have some details so I can say that is a very good family car with a drop of power wich makes from 2011 Mercedes B Class, a great car.