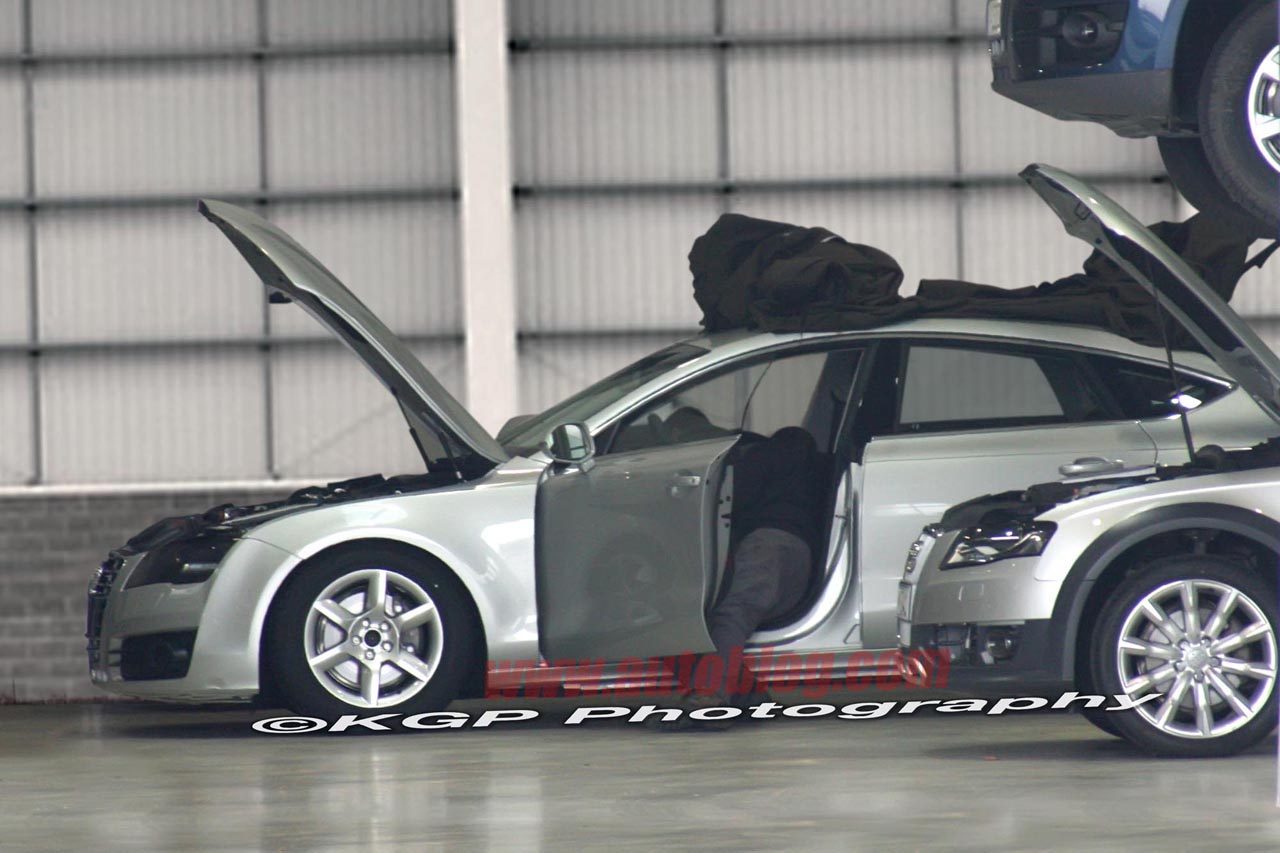 I have not seen until now this type of spy photos so the photographer probably snaked very well and he was in big danger while he made these photos so if you ask yourself why there are not too many photos on the internet, you may now know the answer.
This was a testing lab and we're very lucky to see this 2011 Audi A7 uncovered because on the internet there are another spy photos with this new 2011 Audi A7 captured while it was tested on roads but it was camouflaged. This new car from Audi will come with many choices of motorization.
As you get used to, there will be gasoline engines but also diesel engines and some hybrids which will combine the power of some diesel engines with some electric systems and some of these engines will be able to propel this new 2011 Audi A7 with 600 horsepower.