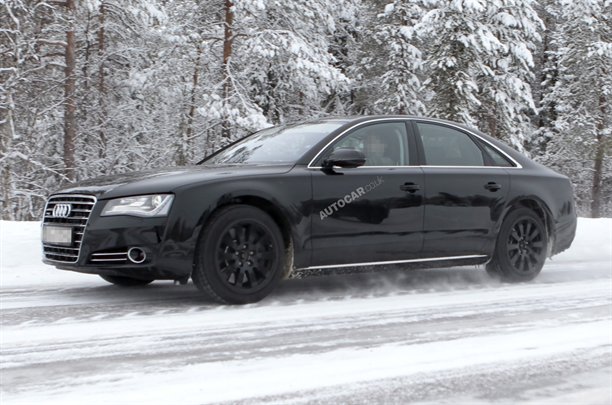 Here we got another spy photos, this time with the new Audi S8. Also, if I would have to make a top list with the best spy photos, you should be sure that these ones would be in the top of the list because there is absolutely no camouflage on it and they are also taken on a very small distance so you can see the details from this car.
The rumors are saying that this 2012 Audi S8 is going to develop up to 450 horsepower and also a maximum torque of 450 pound-feet. People were expecting of higher power but I think this is enough and think about the thing that these are just rumors, I don't think that these are the exactly real numbers.
To the people that are not fans of this auto maker, they should know that this Audi S8 is a sport edition of the Audi A8.