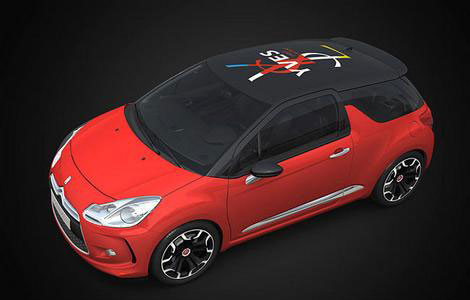 Citroen worked together with Yves Saint-Laurent fashion designer to create a special edition of DS3 model. Citroen has created a special edition of DS3, named Yves Saint-Laurent. Through its association with the French fashion designers, thus, the car manufacturer reaffirm their Creative Technology universe.
At the event held at "Le Petit Palais", personalities from the world of fashion and film have come on board of the DS3's fashion version that has been personalized in Yves Saint-Laurent retrospective colors.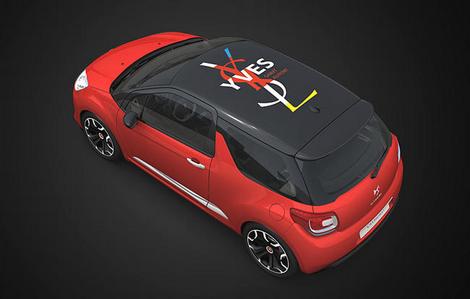 The model combines the red body color with black paint of the ceiling where was embroidered the logo of the Yves Saint-Laurent. The exhibition made by the the Pierre Berge foundation – Yves Saint Laurent gathers more than 300 models that show a panoramic view of the great creative work, yet from its beginning in the House of Dior in 1958 until its withdrawal in 2002. In this exhibition, the public will discover the collection of photos of Yves Saint-Laurent made by Jean-Loup Stieff in 1971.