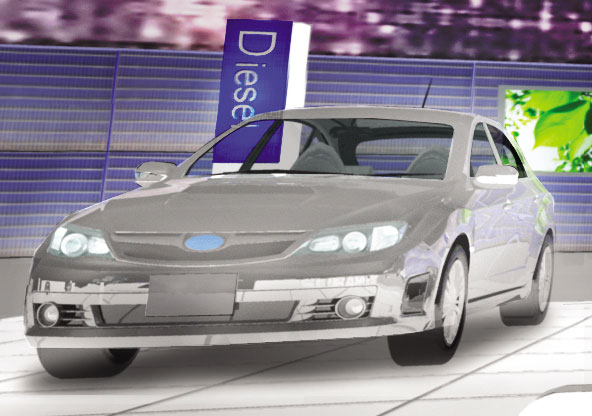 Yesterday we told you that Subaru is going to release at the Geneva Auto Show the cool concept car named Subaru Tourer Hybrid and I can't wait to read some more details about it or to see some more photos with it. Anyway, this time we want to tell you that that is not the single release of Subaru at the Geneva Auto Show.
Yes, as you can see in the title, Subaru is going to build a new version of the Subaru Impreza better said the Subaru Impreza XV which is going to be built in series comparing it to the Subaru Tourer Hybrid Concept which will remain a concept at the moment.
Talking about what's "living" under the hood of this Subaru Impreza XV, we know just that it will be a 2.0 liter horizontally opposed unit while the diesel will be represented by the boxer diesel unit.