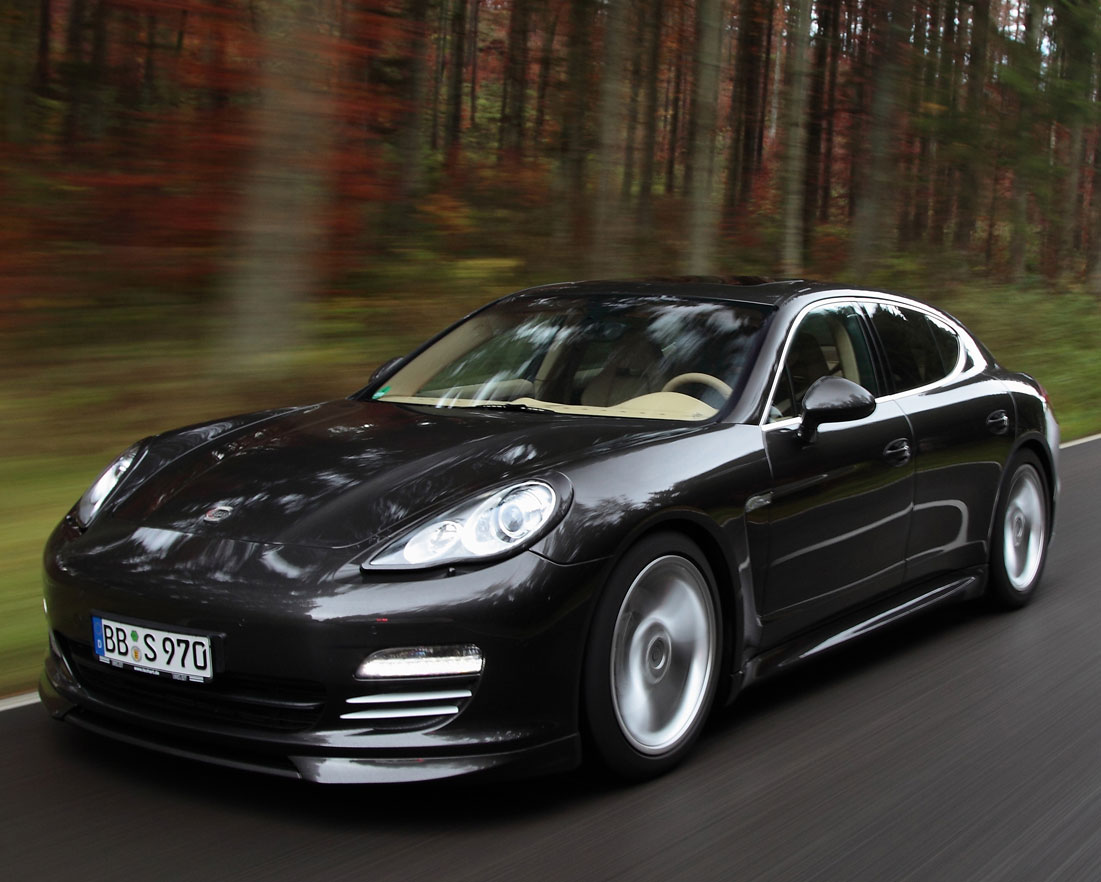 Very good news for the sports car lovers, the TECHART Automobildesign upgraded Porsche Panamera exactly for their taste. TECHART design arranged Panamera technical and aesthetical. As for the aesthetical the aerodynamics kit contains a front spoiler which gives the Panamera a more dynamic look and above that ensures a good flow of air to the braking system.
As for the transmission you have to choice between the elegant 21 inch TECHART Formula or sporty 22 inch TECHART Formula 2. For a good grip on the road is wise to use Michelin Pilot Sport PS2 tires or Conti Sport Contact 3 tires. As for the interior, TECHART is well known for its extraordinary work and high level of quality.

TECHART equipped the interior of Porsche Panamera with a two-color leather (teak and black), and the roof is the same colored to match the rest. The perfect way to describe the interior of TECHART Porsche Panamera is amazing detailing, it's full of class and taste and in so many other ways. The price for TECHART Porsche Panamera has not been made public yet.